Report
The 5th Ambassadors of Peace Network Report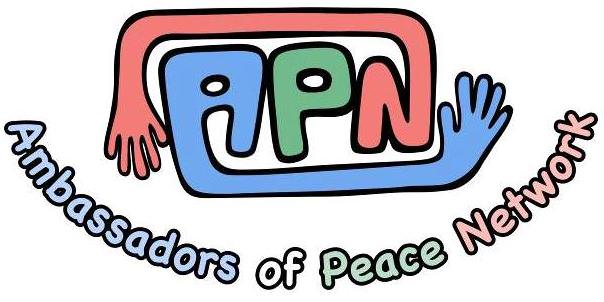 The 5th Ambassadors of Peace Network has successfully completed with 157 people from 11 different countries of EIC past participants including their family members, past Camp Leaders, Camp Staff, Instructors and Guests gathered at Kumon Hall in Shin Osaka on Sunday, 15th April 2012.
The 5th APN was another delightful event; everybody was excited to see their old friends and could make new friends at APN. It was an event that strengthened the EIC spirit and motivated each others to achieve their dreams and goals. This year APN focused on the motivation of learning English in order to strive for their dreams and goals. Participants were overwhelmed and inspired by outstanding presentations from past participants.
Comment from one participant: "Usually I learn English writing and grammar but if we come to APN we can communicate in own English. I think that APN is a very good chance to think about dream"
1. Presentation
9 participants stood out confidently giving their impressive presentations and inspiring the audients to try their best for their dreams and goals.
Comment from one participant: "I learned a lot by listening to what EIC family is making efforts for dreams."
2. English Yes We can
7 participants motivated audiences by sharing their amazing experiences & personal tips for people to try their best in learning English & to strive for their dreams under the themes below:
"How I am studying English to help achieving my dream"
"My goals of getting myself closer to my dream through the efforts of studying English"
Comment from one participant: "I got encouraged by listening to the presentations about their efforts of English for dreams."
3. Tohoku Trip Presentation
On 25th – 28th March, 2012, with a strong motivation 26 participants (including 12 past EIC participants, 5 camp leaders, Dreamy Grandpa (Prof. Chiba Akihiro) and 8 Kumon staff) visited the 3.11 affected area in Tohoku to see the situation and take action.
At APN they shared with us their experiences of what they have learned and what we can do to recover Tohoku.
Participant comments: "I could understand what's happening in Tohoku affected area through Tohoku trip's presentation.""I could learn what is true and important for Tohoku."
4. "Well Done Point" Result
During the EIC 2010 & EIC 2011, EIC has implemented "Well Done Point"system to encourage children to contribute for making a difference in the world by using English and do simple chores such as writing their diaries, helping others in the camp.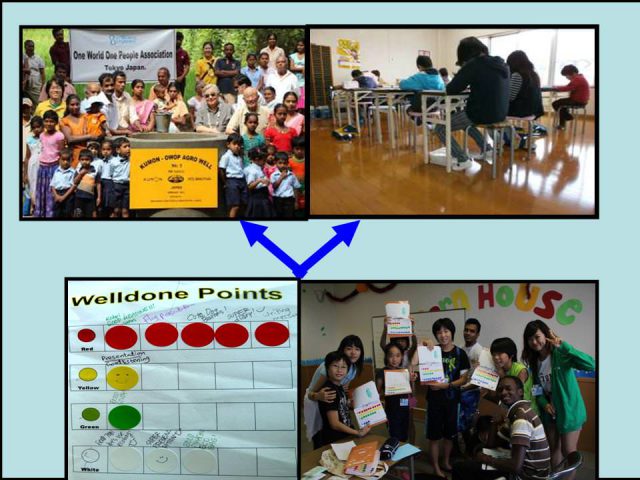 As the result of tireless efforts of the children and Camp Leaders and generosity of the Hotel Biwako Plaza and its staff, in EIC 2011 we could provide 3 wells so that people in Sri Lanka drink clean water. Also we supported to repair the floor of Zonta House (Learning Center) which was affected by 3.11 disasters in Tohoku.
Comment from Participant: "The Well was build by our collected Well Done Points, I didn't feel that until I listened to the presentation, and I realized we made it."