Report
3rd Global Network Initiatives (GNI) Report
Our 3rd Global Network Initiatives (GNI) Online Event was successfully carried out on Sunday, March 27, 2022. Approximately 24 people, including past English Immersion Camp participants, former Camp Leaders, Kumon staff from 2001 through 2019, and Global Network Team members gathered to reconnect at the event.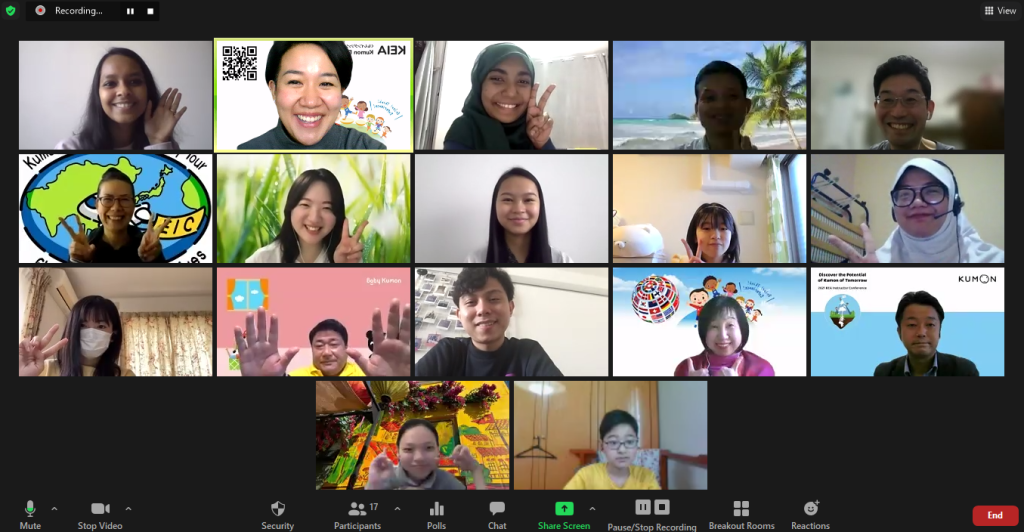 Program Highlights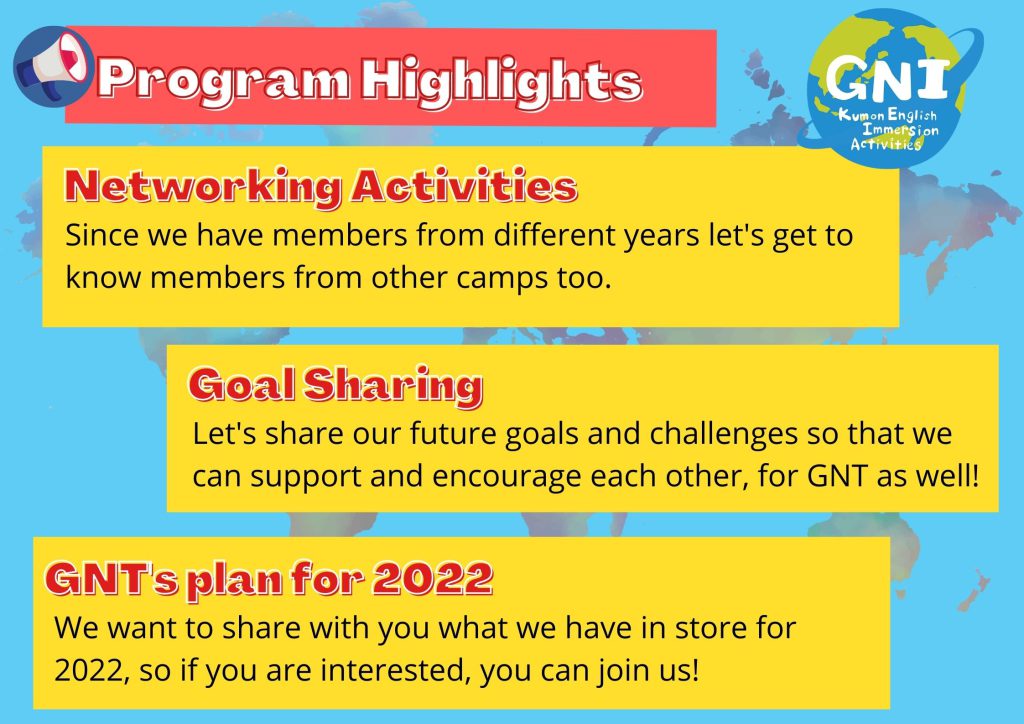 During the event, members got to know a little bit more about each other and shared information about current challenges that they are taking on and their future goals.
Furthermore, participants were able to listen to others share information about what kind of projects or activities they have implemented to support those in their community. After listening to the presentations, participants were able to share their thoughts and ideas and also discussed their activities and actions aimed at contributing to society.
We divided into AM and PM Sessions, and for those who missed out and would like to watch the recordings you can find them here: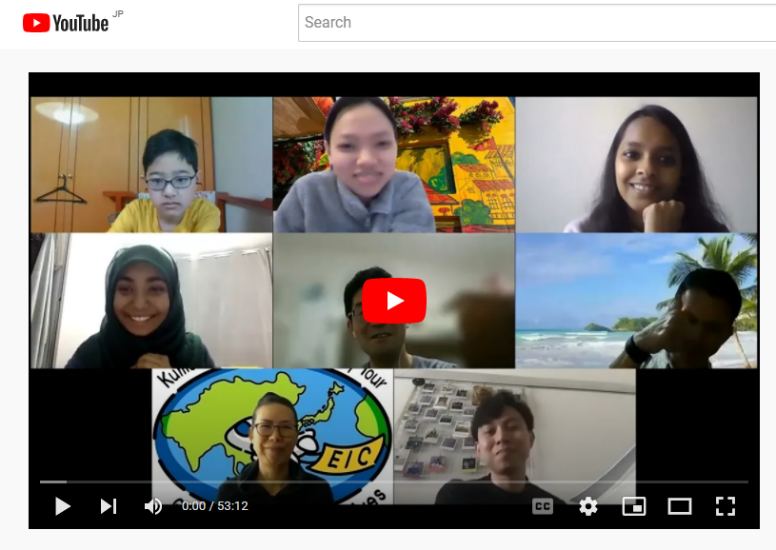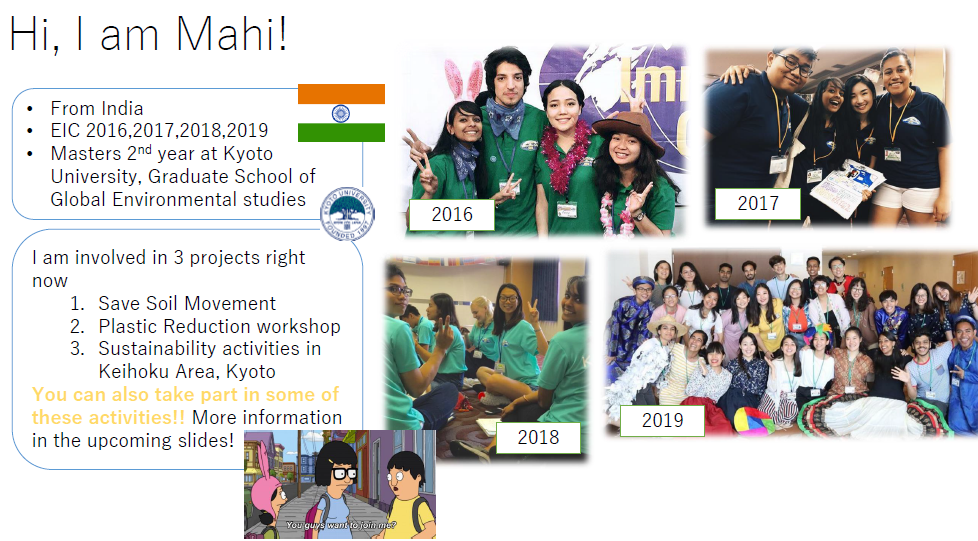 For instance: Mahi (Camp Leader 2016-2019, India) discussed the projects that she is involved in and also invited others to join her. Everyone can also take part in the project. Please read more about it here! If you have any questions please feel free to contact Mahi directly here:
←For more information, please click!
---
Here are some impressions from participants: 
あまり英語で上手く話せなかったが、GNIメンバーの方々が相槌をうってくれたりリアクションしてくれたりしたので、英語を喋る時の緊張や困惑が少し和らいだ気がした。もっと上手に英語を喋るためにたくさんチャレンジしたり勉強しようと思えた。

Kota Bandoh (EIC2019)
It was super fun to see some familiar faces and new ones as well. I felt so happy just by communicating with everyone online.

Icha (EIC2014 – Indonesia)
It was very nostalgic and refreshing to see the old & new members.

Kanda (EIC2004-2008 – Sri Lanka)
Looking Forward
Our 3rd GNI Event was a meaningful and motivational day for everyone attending. Utilizing online tools to connect everyone during the pandemic has been one way to keep in touch. The Global Network Team will continue to strengthen and enlarge our network.
We would like to make the world a better place by encouraging and supporting one another. We are convinced that if we combine the energy of each and every EIC participant, we can do great things. Let's make Japan and the world a better place by contributing to global society.