Report
Impressions of EIC Camp from Participants
EIC 4 Day Camp: Hiroto Ueno (6th grade)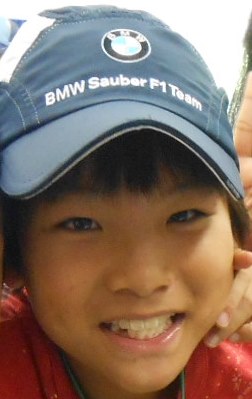 I didn't want to go to EIC very much because I felt worried that I would have to use only English. On Day 1, after the entrance ceremony, we were divided into groups, made a flag, and made a presentation about it. Nobody spoke English at all and I felt worried about what I should do for three days because I didn't understand English at all either. On Day 2, there were various games such as the Gesture Game and the Whisper Game as part of the English Festival. Everything was in English but, before I knew it, I was having fun using English. I naturally got along with my fellow group members and cooperated with them. Afterwards, I was able to actively speak to Camp Leaders by myself. In the "Knowing the World" activity, I only knew the names of countries at first. I learned many new things about currencies, languages, the price of a can of cola, greetings, and other things. This made me want to know more and more about the countries around the world. In addition, we gave presentations about our hometowns, we danced, we thought about our future dreams, and played together. The four days flew by because I was having such a good time. I learned the fun of speaking English at this camp. Even though there were many things that I couldn't say in English, I was very happy to try and express my feelings with gestures as well. I want to speak English more and more. It was great to join this camp! Thank you!
Parent of Hiroto Ueno
It's been three years since my son started Kumon English. He was interested in it because he had fun learning new words in the beginning. As the worksheets got harder, he solved them (listening, reading, and writing) for one year without knowing why he was studying English or why he needed to memorize new words. I sent him to EIC camp expecting that he would discover the answer by himself. Four days later, I was very relieved when he came back home with a big smile. He had broadened his mind more than I had thought he would, not only regarding English but also regarding the whole world. He discovered the fun of communicating with a wide variety of people. I really appreciate the efforts of the staff that encouraged all of the children to have fun and motivated them in many ways.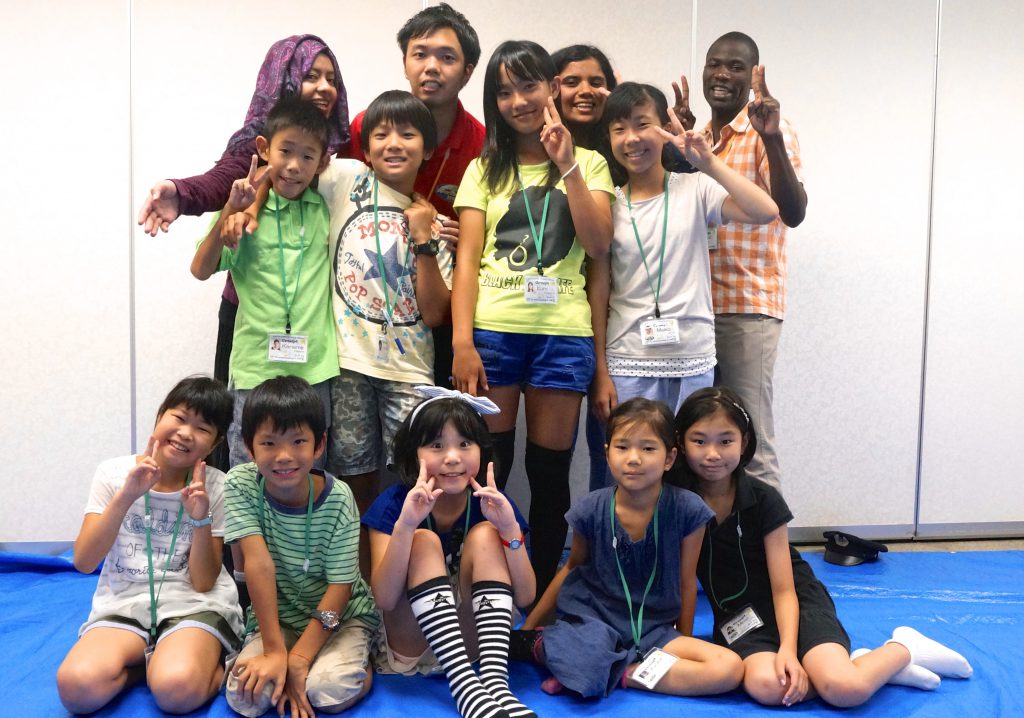 EIC 6 Day Camp: Tomoha Onuma (6th grade)
EIC was very enjoyable but it was hard and I was nervous on Day 1 and Day 2 because my brain wasn't working fast enough. However, I tried to recall the EIC slogan, "Don't be afraid of making mistakes" and switched my focus to having fun. So I started having a lot of fun from Day 3. I also felt relieved that camp leaders were very kind and funny. On Day 4, I learned about the reality of the world. Japan got help from various countries in 2011 when the Great East Japan Earthquake happened. I seriously thought about what we can do to help the people who are suffering from the big earthquake in Nepal this year or to help poor people around the world. There are not many things that children can do to help but I thought that what I can do now is to understand more and think deeply so that I can make a contribution to the world someday. I gained confidence in English through the EIC. I now think that the way Japanese speak English is fine when speaking to foreigners. I also changed my way of thinking about English as well as about my English ability and goals thanks to my EIC friends. In addition, I now want to study harder. EIC made me more confident and will help me to fulfill my dreams. Thank you EIC!
Parent of Tomoha Onuma
After my daughter was selected as an EIC participant, she was excited at first but, as the starting date for the camp got closer, she began to worry about whether or not she would be able to communicate in English. On the morning of the first day of camp I told her to keep on smiling whatever happened at the camp. Thanks to what I said to her or not, when I checked the video diaries during the camp, her anxiety had completely disappeared and she seemed to be having a very good time. I think it was a great opportunity for her to experience and feel different cultures, rather than simply to research them. I appreciate all of the great work from camp leaders, staff, and the friendship of the many children that spent time together with my daughter. I wish all of you good luck with the challenges that you will take on in the future!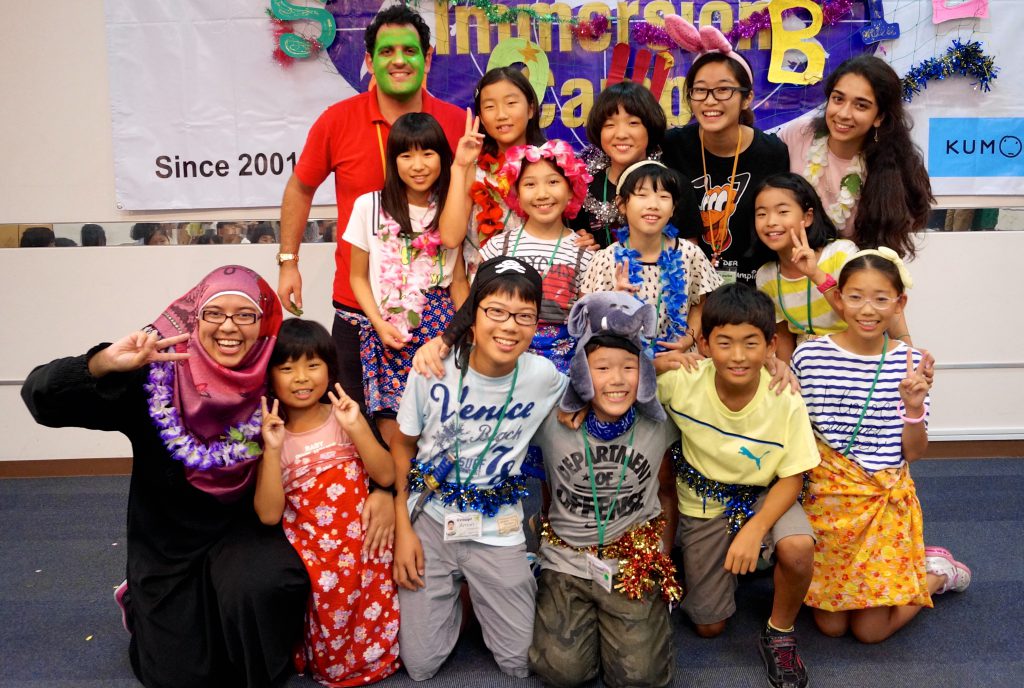 Camp Leaders' Impression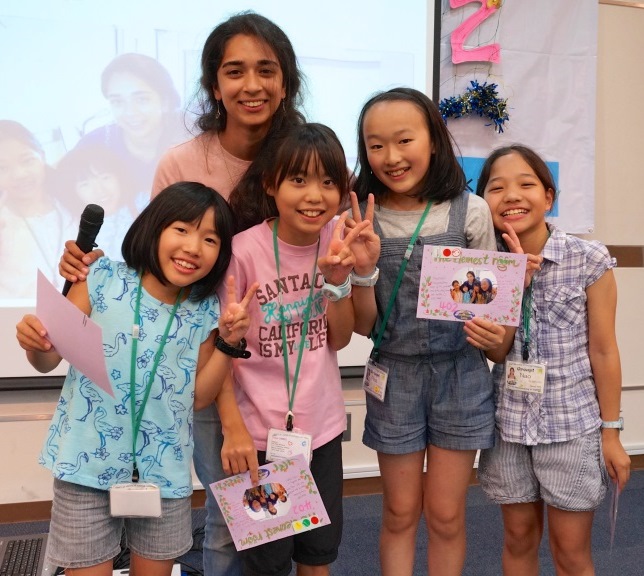 The camp was a wonderful experience. I am grateful to have been a part of it. It made me think a lot, about my place in the world, about how my country is perceived, about working together how different we all are, and yet how similar. I have been inspired, through this camp, not simply by the effort put by the Global Network Team, but how happy everything was those few days, how many things we learnt, and how wonderfully camp leaders stayed and played with children. Thank you so much for this experience.
Mai (Camp Leader) India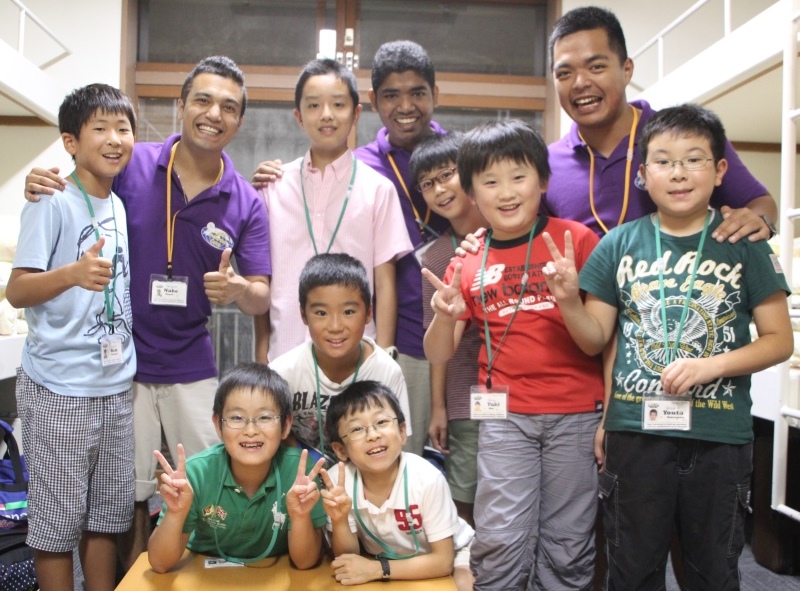 EIC gave me a family, made me closer to my friends. I was very happy when the end result of each activity was huge motivation for the kids to use English. EIC helped me become more confident in placing my opinions and being more open. I could be myself in front of everyone without holding back. I am very grateful to the EIC for giving this opportunity.
Nake (Camp Leader) Nepal