Report
EIC2016 Impressions of EIC Camp from Participants
4 Day Camp: Jin Oba (3rd grade)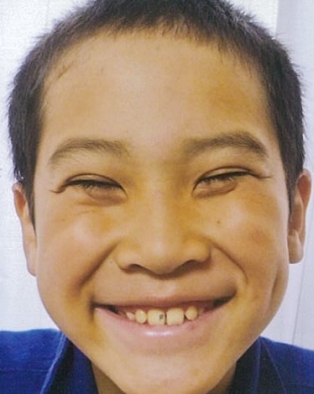 At first, I was worried whether or not my English would be understood. I felt quite nervous at the start but I gradually became comfortable speaking with the Camp Leaders. I discovered that speaking English was fun. The Camp Leaders were very interesting and were quite kind to all of us. I found the "Knowing the World" activity to the most interesting. Each Camp Leader taught us about his or her country. Now I would like to learn more about other countries. And I want to tell foreigners about Japan. In the evenings we conversed with the Camp Leaders and then played UNO and card games together. Before going to EIC I wondered to myself why I was studying English. But at EIC I discovered that it is really enjoyable to use English in real life. I also realized that if I had studied harder before going to EIC, I would have been able to speak better. So, I have decided I'm going to study my Kumon English very hard.
Parent of Jin Oba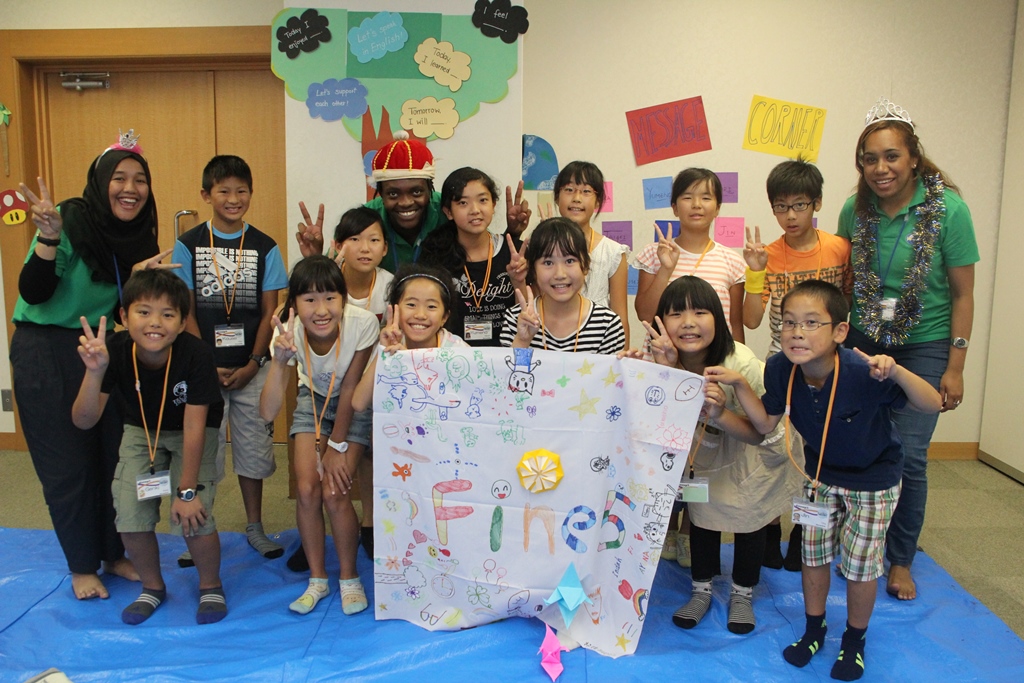 A three-day/four-night camp is a long time. As a parent I was worried whether or not my son would be able to finish the whole camp program and make some friends. After seeing the nice atmosphere and team work at the camp opening ceremony I felt relieved and confident sending my child to EIC. After EIC had finished we as parents were most happy about the fact that our son had been able to enjoyably communicate in English. I think all of the credit is due to the Camp Leaders who created a fun atmosphere. They watched over the children with care and repeatedly encouraged them. When my son came home from EIC the first thing that he said was, "I want to go to the six-day EIC next year!" I truly hope that our son continues to take on new challenges in the future.
6 Day Camp: Yukino Iwasa (6th grade)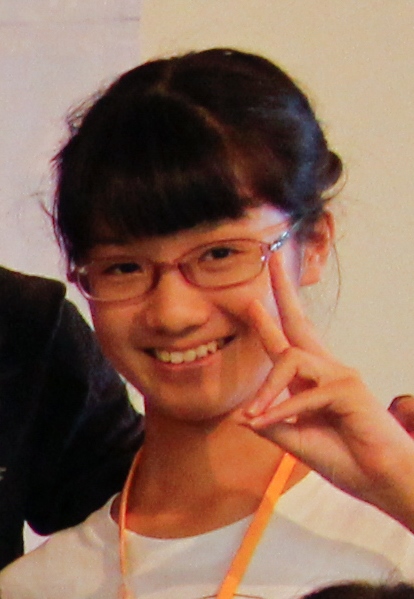 I gained a lot from participating in the EIC. I was really happy when I first learned that I would be able to go to EIC. But, at the same time, I was worried whether or not my level of English would be sufficient. On Day 1 and 2 of the camp I was too nervous to raise my hand to answer questions. I wasn't able to speak to the Camp Leaders very much either. But, after a Camp Leader read part of my diary and praised me on Day 2, I was able to enjoy the atmosphere of EIC. As a result of EIC I gained confidence in my English, enjoyed laughing with other participants and made new friends. As a result of my participation in EIC I also decided that I want to become an engineer in the future. I would like to converse with engineers from around the world and exchange ideas. English is definitely necessary to do that. Therefore, I plan on studying English at Kumon very hard so that I can express myself in detail in English. Before going to EIC my future dreams were not very clear but I did feel that I wanted to someday have a job that had an international aspect to it. I was also worried about my level of English. But EIC gave me confidence. I realized that I could speak English fairly well. This experience enabled me to begin to visualize my future. I really feel that I grew as a result of participating in the six-day camp. I am glad that I went to EIC.
Parent of Yukino Iwasa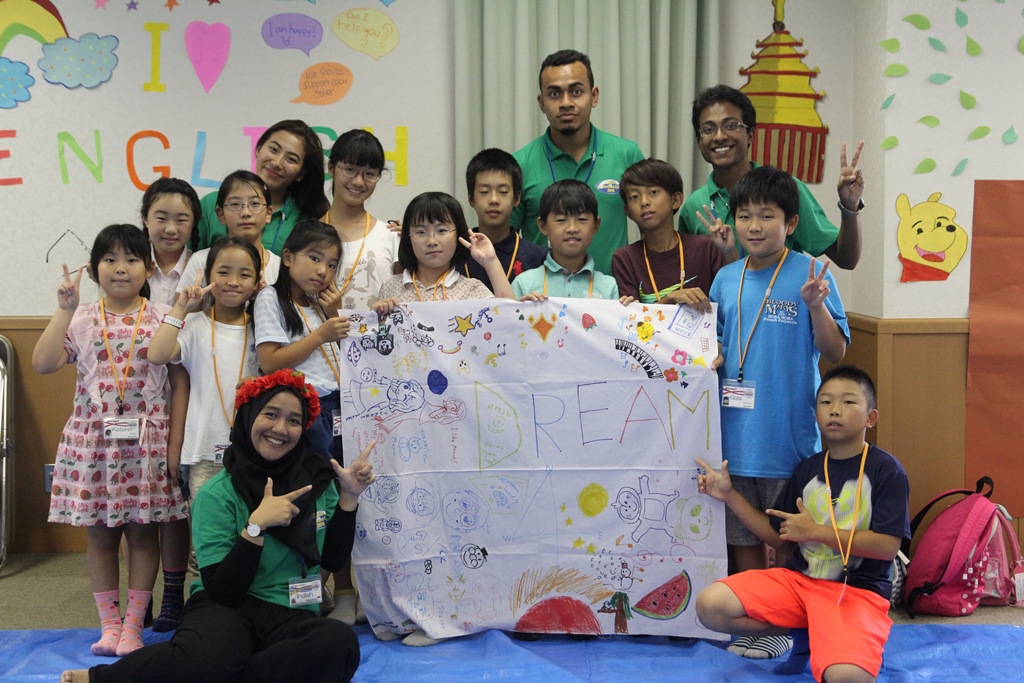 I had many worries before sending our daughter to camp as well as while the camp was being held. I worried whether she would be able to speak English well enough, whether or not she would be lonely and how she would be feeling physically. But after I found the website with daily pictures and videos of the children having fun at EIC, I felt relieved. After coming home she told us a lot about the activities at the camp and I understood that she had had a very good time. She used English at the camp and learned at firsthand about many different countries. I feel that as a result of her participation she has been able to widen her horizons. I also noticed some change in the way she communicates. She seems to have lost her tentativeness and hesitancy when speaking. She often enjoys speaking to us in English while helping to make dinner. In closing, I would like to thank the Camp Leaders for their cheerful leadership at the EIC.
Camp Leaders
Vea (Philippines)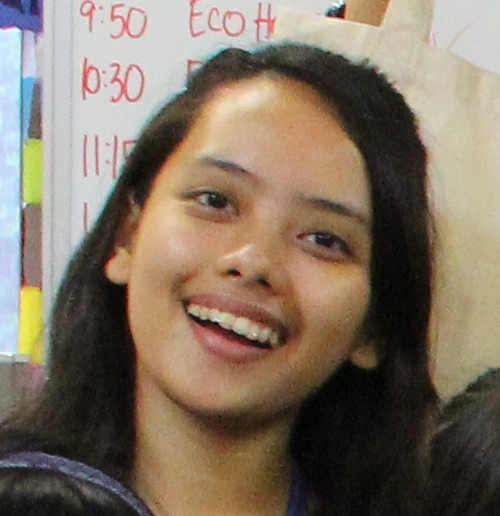 The most precious thing about EIC is actually seeing the growth of every kid. I really saw how all the kids gradually gained confidence in speaking during the camp. I cannot thank everyone enough for trusting me and my abilities— I was able to do things that I did not think I could do. Just like the kids, I was also able to challenge myself and my own personal growth. EIC truly was an experience of a lifetime. The biggest lesson that I have learned in EIC is that if we truly believe and care about one another, and if we really work as one team, nothing is impossible.
Tin (Vietnam)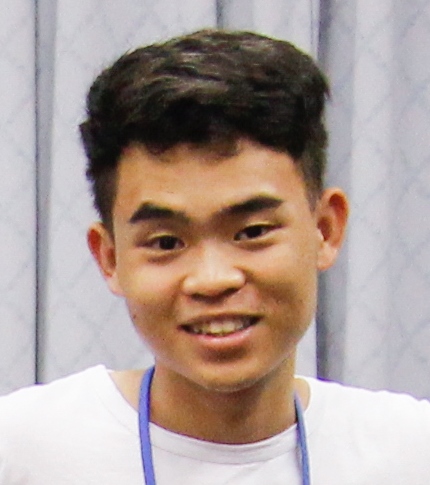 I just want to emphasize that what we are doing are very meaningful and beautiful. As Chiba sensei (UNESCO Former Deputy Assistant Director-General for Education) has told us that we are doing this for the future generation, and a better world. Therefore I will not stop reflecting and improving myself to be a better man I was than yesterday. I felt very humbled and inspired by all the talented and extraordinary CLs who gave everything they had for the enjoyment, the development, and happiness of the children. I am very proud to be an EIC member, and I shall keep this memory forever in my heart as it was the greatest experience and lesson in my life.