(Update) What are you doing now? Vol.005 – Fukuyo (EIC 2013)
Dear EIC members,
Greetings from Global Network Team (GNT).
Hope this blog finds everyone in good health.
Soon we will be having the 'Golden Week' holidays in Japan!
Don't you think time flies too fast?
Let's continue practice safe, healthy and positive lifestyle!
Here is our update to the blog vol. 05 from our EIC 2013 member, Fukuyo.
Please enjoy reading the blog till the end and leave your comment to encourage or motivate her.

If any of our EIC members wish to share with us what you are doing now feel free to contact GNT for more details. english.camp@kumon.co.jp
---
Latest update of Fukuyo – April 2023
Name: Fukuyo  Hometown: Kyoto Prefecture EIC Year participated: 2013
Past: Studying in one of the high school (3rd Year) in Kyoto Prefecture.
Now: 1st year university studentity in Nagasaki
Hello everyone!
This is Fukuyo from Nagasaki. (I moved here from Kyoto recently!) It's been a long time! How are you doing? I'm in the 1st grade of faculty of pharmacy now, so I've just started to learn about pharmacy from this spring. However, I was studying in faculty of literature before I decided this path. I was wondering what to do in the future for the last few years, but now I'm working hard for my future.

Let me share my life experiences!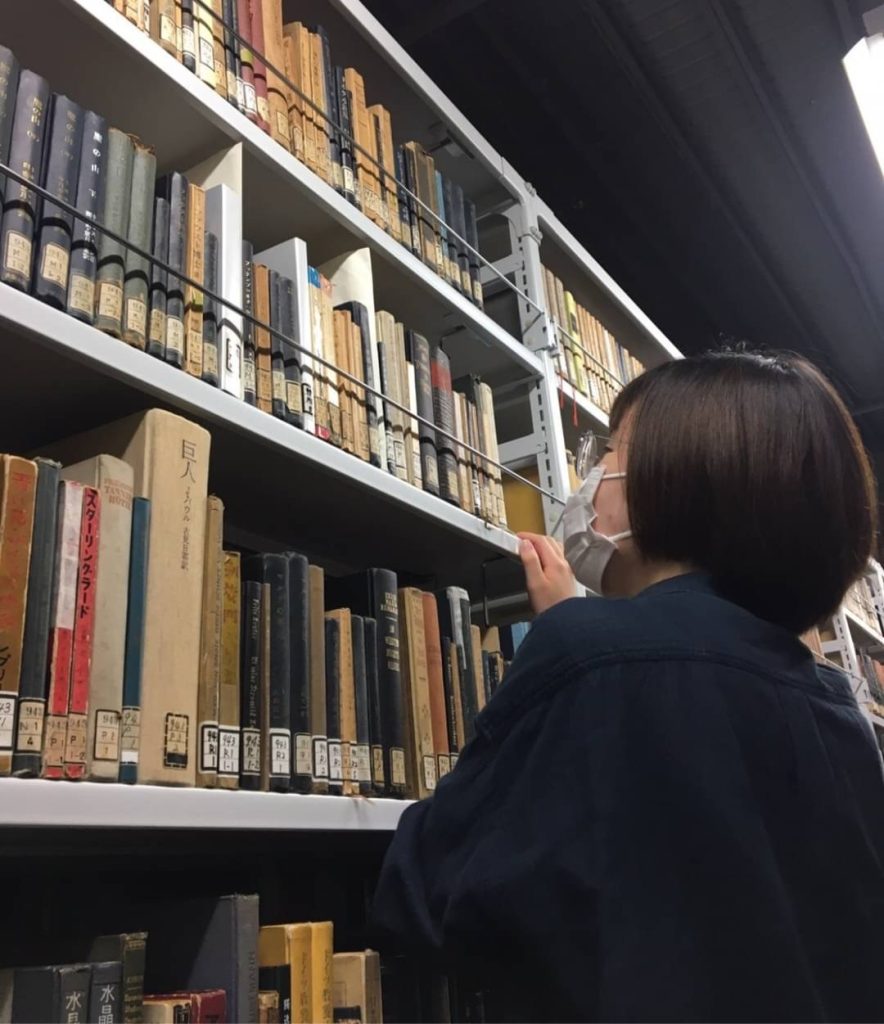 【The year I spent in faculty of literature】
When I was a high school student, I wanted to learn about philosophy in university. After entering the university, I came across a book about linguistics. Then, I got into studying linguistics.
I took lectures in linguistics, philosophy, history, and so on. All that I learned in the university was very interesting to me!
At the same time, however, I started thinking about after graduation. I wanted to continue studying in graduate school, but I couldn't imagine myself being a researcher or doing work related to linguistics in the future. I realized that I don't want to do what I love for a living. Then I contemplated my future career, and finally made up my mind to become a pharmacist because it suits me. So, I decided to drop out of the university in order to concentrate on preparing for entrance exam.
I'm so happy that I studied what I'm interested in at the university, not just by learning from books. This experience is unforgettable for me.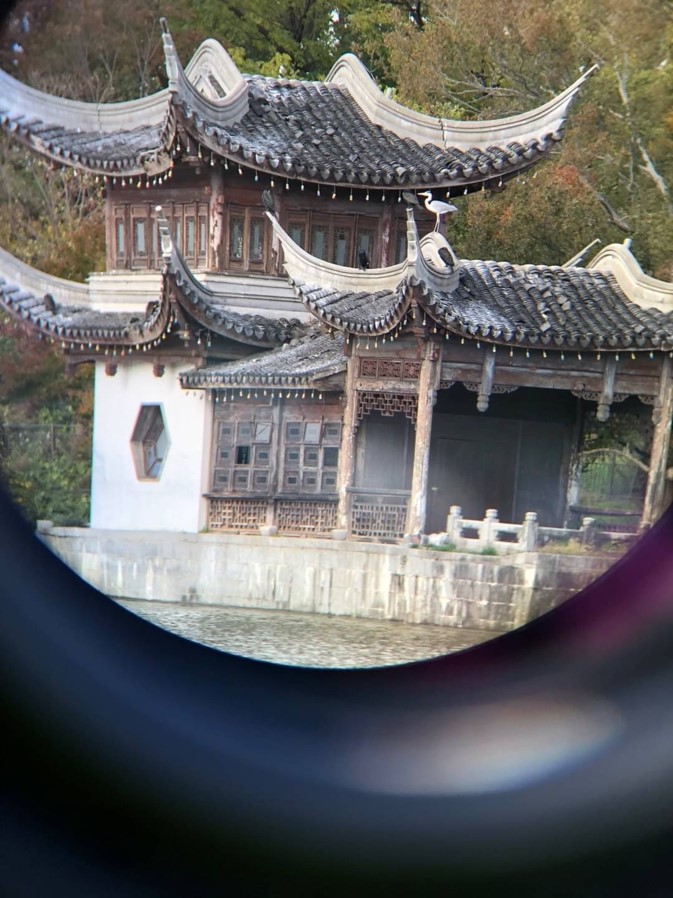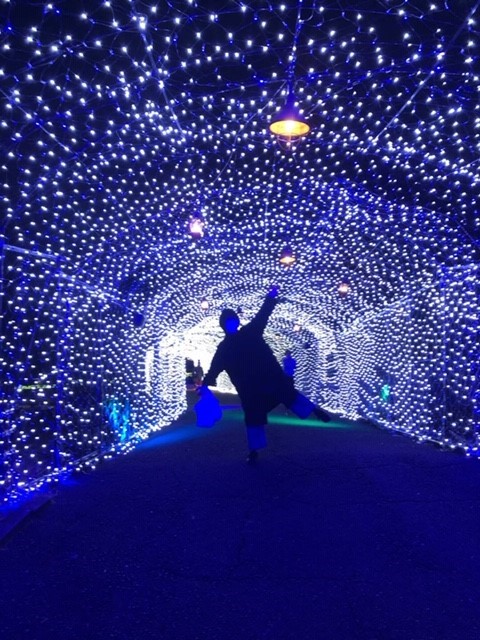 From this spring
After studying for one year, I managed to get into faculty of pharmacy in this spring. It was very hard for me to study math and chemistry on my own. I'm so relieved now…

I'm studying mainly about chemistry now. I enjoy every day studying with my new friends! In addition, I take the French and Dutch class. I'm so excited when I found the Dutch class! I feel it somewhat historical to study Dutch in Nagasaki which is famous for Rangaku(蘭学 Dutch studies). I've studied Germany and Turkish in previous university but for only one year. I really feel the differences and similarities among languages.
My Next Challenge
My next big goal is to pass the national examination for pharmacists. I'm thinking about how I can contribute to society. I will know more about myself and the needs of the times. In addition, I want to continue studying linguistics and other languages. Of course, I really want to improve my English skill too!!
Message
I miss my EIC memories. I miss EIC family. I hope you all are doing well!
Thank you for reading my updated blog!
---
The below blog was posted in 2019 April 26!

Hello everyone my name is Fukuyo. Nice meeting all of you in this EIC Family Blog Chain. It is a great pleasure to write and share about what I am doing now to all of you. Hope you like it.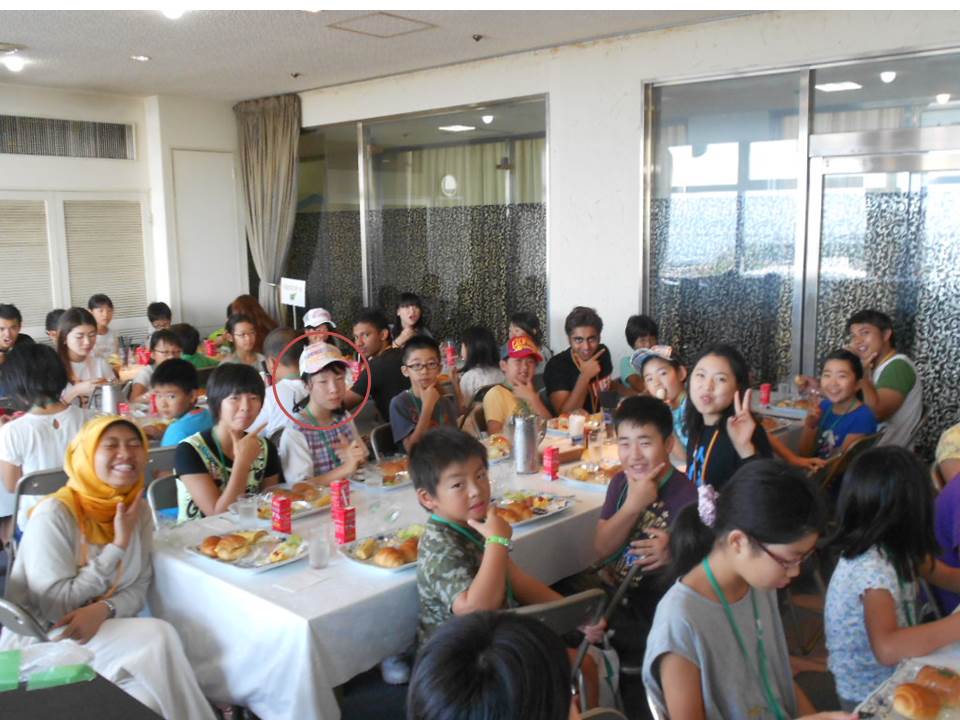 What you are doing now?
Now, I am studying in high school (3rd, final year) not only studying for university admission, but I am learning about biology. I researched about Mimosas and wrote a research paper. Do you know Mimosa? I also went to Malaysia for school trip and Hong Kong for family trip.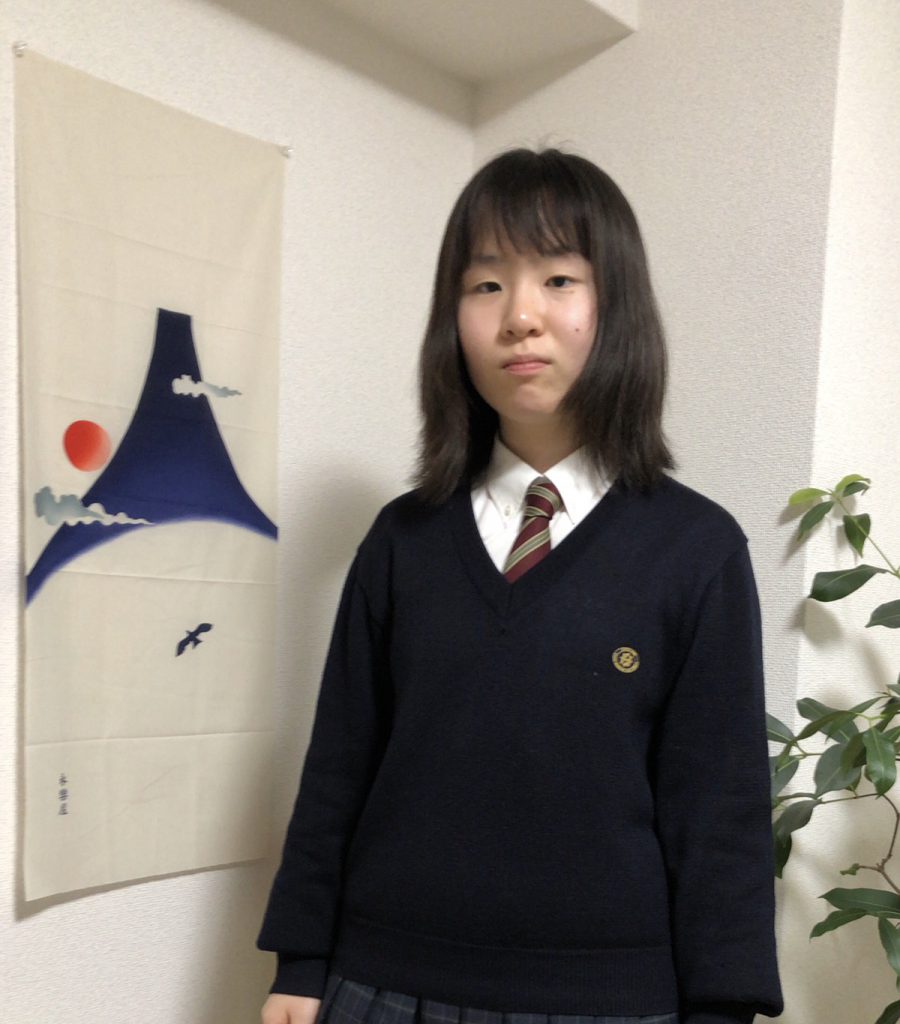 Why did you choose the things you are doing now?
I study because I want to know, and of course for the university admission.
I studied biology because I wanted to be a biologist in the future. Before I researched about Mimosas, I researched about Frogs but I found out that biologists isn't for me. However, it was good experience and I could notice it before I become a biologist.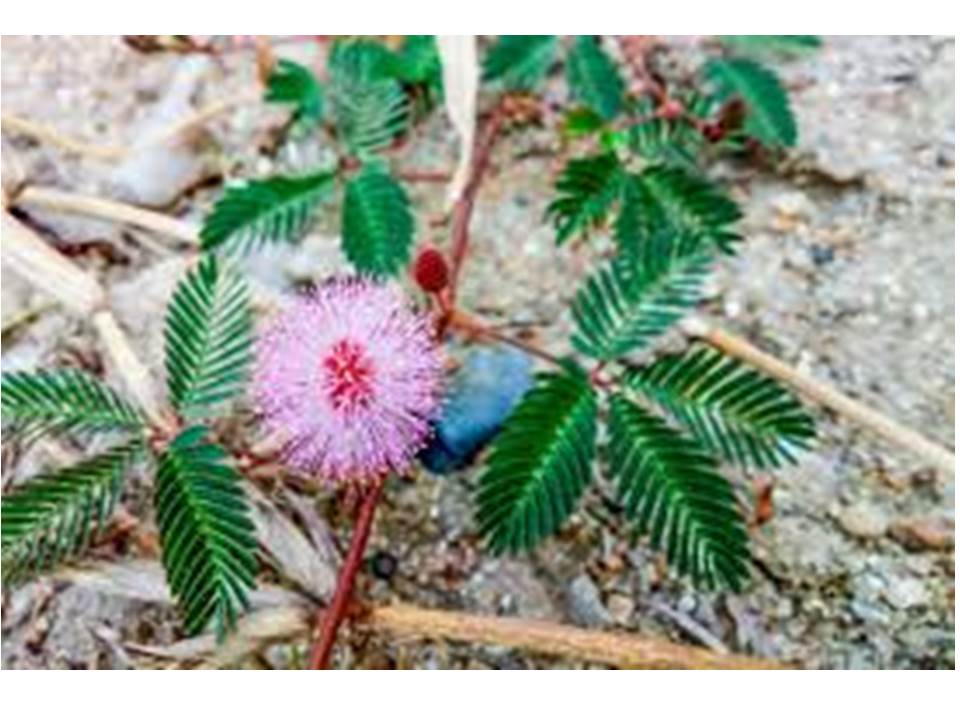 I went to Malaysia and did a survey with my group members. We interviewed at a market and a park in English.
Also we went to a university, company, historical museum, Mosque, and so on. I learned a lot of new things, but the biggest thing I learned is diversity just like in EIC. Even though we can't understand the difference first, it is important to try thinking about it, I mean thinking about why they are doing what they do. I think it is the first step to understand the diversity. And I believe that the same is true of daily life. When I went to Hong Kong, I made a travel plan for my family. It was nice trip!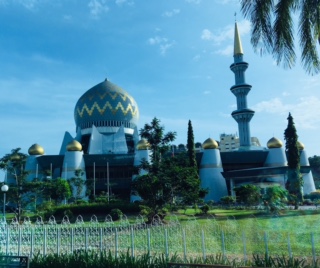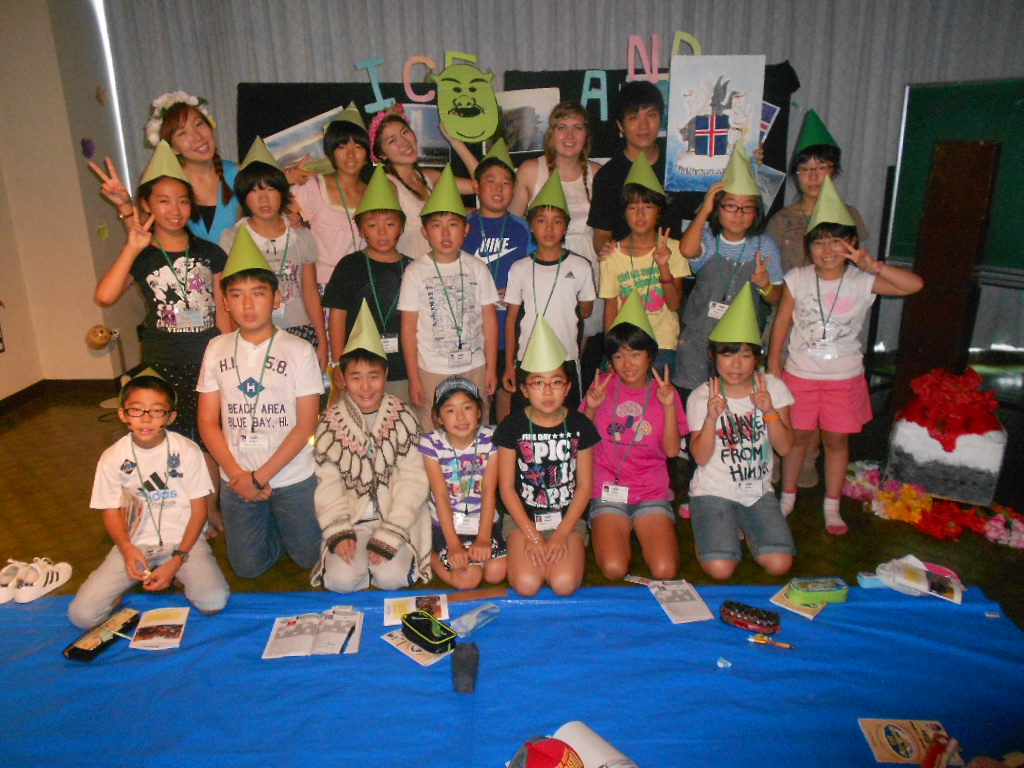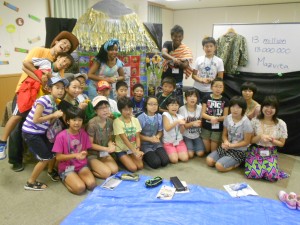 How EIC influenced your life?
EIC was a wonderful experienced for a 12 year-old girl like me. I rarely hadn't been out from my hometown which is very countryside since I joined EIC. So, what made me surprised first in EIC was "There are people who don't speak Kansai dialect!" Everything was new for me. I wasn't afraid of making mistakes because everyone was kind and nice even though I made mistakes. In addition, I had been learning English before I participated in EIC because I like it. But I realized that English is language by trying communicating in English. English is communication tool used in the world. So I have been learning English because not only I like it, but also I want to communicate with people. I was thinking about EIC vaguely when I was riding the return bus, and I felt something, big emotions. I couldn't think more at that time, but after I got backed to my normal life, I felt that my world, view and mind was broadened thanks to EIC. Now I can say EIC changed me. After EIC, I joined the EIC Café group (OBOG) in 2015 and continue to use English for communication.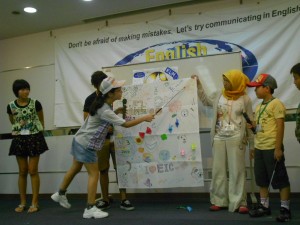 Next challenge:
First, I want to enter a university and study about human science, then study about it more at a graduate school. Once I graduated from graduate school, I want to participate in a research group and think about the universe. I want to learn about space which is related to human. I mean not the studies like astronomy but like space law. But I haven't decided details yet. So I want to find what I really want to study at the university.
Message to EIC family:
I recommend you to know about the world and yourselves so that you can do what you want to do in the future. And keep on studying English! English will spread your world.
The people whom I want to know what they are doing are … Nichiko Nanbu, Shoko Baba, Ayako Baba
If you see your name is mentioned in this blog please contact the Global Network Team (GNT).
Those who are interested to share about your story in this 'Blog Chain' let the Global Network Team know or email them at english.camp@kumon.co.jp
LET'S SUPPORT EACH OTHER AND CONTINUE THIS CHAIN!
Don't forget to comment or write an encouraging message to our friend Fukuyo even if you do not know her.
Leave a comment
Related article