What are you doing now…..? Vol.022 – Madoka Yoshikubo (EIC 2015 & 2016)
Hello ALL EIC related members,
Fall season is just around the corner!
Greetings from Global Network Team (GNT) in Shin Osaka.
Typhoon No.10 (Haishen) has reached Japan this month. Hope everyone is all right and no major damages.
Does anyone have any interesting plans for this coming fall (autumn) season? Let's share!
One of our EIC member from EIC 2015 and 2016 will share not about her fall plan but what she is doing now.
Let's check it out she wrote in this month's blog volume no. 22!
We are waiting for your comments or words of encouragement in our Kumon-EIC facebbook.
Enjoy reading till the end.
---
Name: Madoka Yoshikubo
Hometown: Tokyo
Now: Junior high school student 
Participated: EIC 2015 and 2016, Tohoku Trip 2016, OST 2017 (Thailand) & 2019 (Indonesia)         
EIC Group Camp Leaders: Grisha, Darika, Mai, Jihad, Kathy Sika, Ole, Rabina, Saad, Aki
Hello EIC family☺
I'm Madoka. I'm a third grader at a junior high school in Tokyo. How have you been spending your time during quarantine?
What are you doing now?
I really enjoy my life in Tokyo. I visited many countries such as Taiwan, Korea (twice), Indonesia (OST), and Hawaii in 2019. I love travelling because I can experience different cultures, food, sightseeing and use my English when I meet people there.

This year is quite different from last year. Due to Covid-19, I wasn't able to go to school for quite a long time and had to stay home. But I decided to spend my time useful for studying English (Eiken examination). Fortunately, all my effort paid off and I passed the Eiken Pre-1st grade this summer!
So, my next goal is Eiken 1st grade!! Fingers crossed!

The reason why I study English diligently is because I want to improve my English more to have better communications with people from different countries and to expand my knowledge of the world.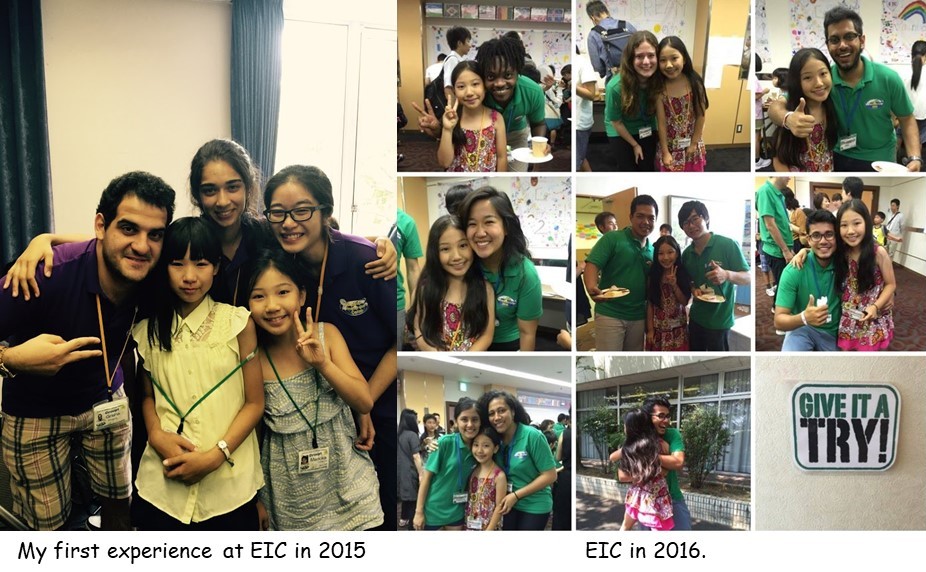 Apart from studying English, I also enjoy playing the piano and the guitar and singing English songs in my spare time. By playing music I can express myself better than with words. Music is an integral part of my life.
How has EIC influenced your life?
EIC has changed my life. I met wonderful camp leaders; Grisha from Armenia, Darika and Jane from Thailand, and Mai from India, etc. Before I joined EIC, I was very shy and could not even express my opinions in Japanese at school. However, after I joined EIC, I got so motivated by EIC camp leaders. They gave me a lot of perspectives and encouragements. Thanks to them, I opened a new door and discovered the world. They are truly my heroes. After participating in EIC, I joined Tohoku Trip. I was very shocked when I saw the clock on the school wall was still frozen at the time when the Tsunami hit the school…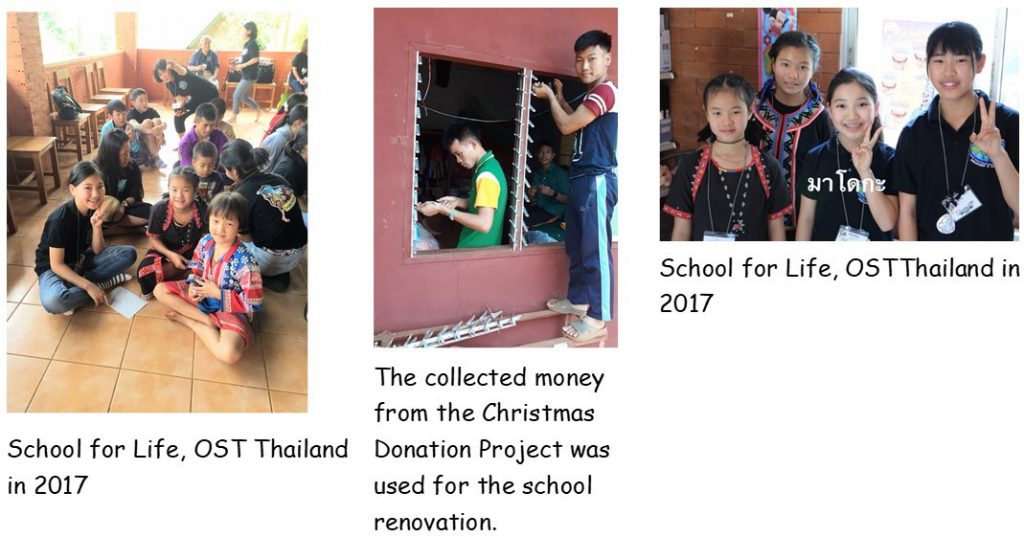 In 2017, I joined Overseas Study Tour (OST). I visited School for Life in Chiang Mai in Thailand and knew that children same age as me were in a difficult situation. With not enough food, rooms with broken windows, and many without family. And so, I created a Christmas donation project for them.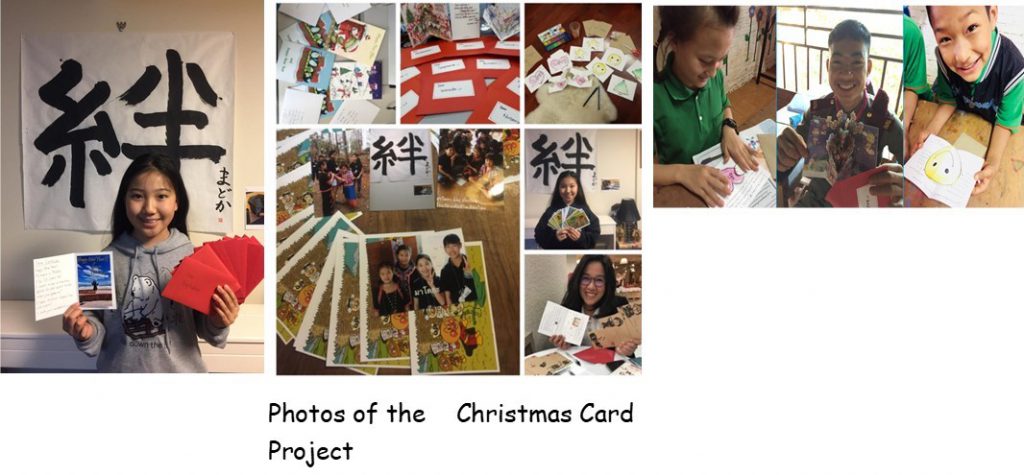 Luckily, 44 participants joined the project and I was able to collect about 150,000 yen!! The collected money was used for the renovation. I also created a Christmas card project. I saw them opening Christmas Cards, full of smiles on Facebook. I was so happy to see their happy faces. I built a bridge between Japan and Thailand!!
If I hadn't participated in EIC, my life would be very different. I wouldn't have met lovely camp leaders. I wouldn't have created the Christmas donation Project. I wouldn't enjoy my everyday life now.
My next goal…
Eiken 1st grade!! Fingers crossed!
Message to EIC family
Don't give up! Keep studying. Your efforts will pay off! Let's enjoy learning English together!
Leave a comment
Related article