Introducing a new member of GNT
Self-introduction
Hello, everyone! I am Hsu Luck Nway. You can call me 'Hsu', same pronunciation with 'Su'. I came to Japan in April 2017 as a MEXT scholarship student. I learned Japanese language for one year and Business Japanese interpreting for two years. After I have graduated in 2020, I joined GNT in Kumon.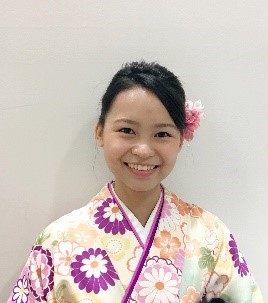 Where am I from?
I am from Myanmar. My hometown is Yangon, the largest city of Myanmar, the industrial and commercial center of the country. If you have a chance, please visit Shwedagon Pagoda in Yangon and enjoy various kinds of Myanmar foods.
Why did I study English?
I am fond of learning global trends, new cultures and social issues. So, I studied English, universal language in order to communicate and exchange opinions with people from different countries. Knowing English let me be part of a global conversation.
What are my hobbies?
I love travelling and cooking. I get much knowledge and expand my world by travelling. I make not only Myanmar foods but also foods from other countries. Besides, I've got a new hobby in Japan. It's making Origami, paper folding. Making Origami is really fun and interesting. I made different kinds of paper flowers and gave my friends self-made presents. Thank you for reading!
I look forward to seeing you in events held by GNT. If you have free time, let me hear the reason why you studied English and also your hobby.
Leave a comment
Related article