What are you doing now…..? Vol.014 – Ami Kaneda (EIC 2010)
Dear EIC Family,
Greetings from Global Network Team (GNT) in Shin Osaka.
Welcome to the year of a rat, 2020!
How has the start of 2020 been for you?
As we leave 2019 memories behind us we will still continue with our EIC Family Blog Chain for this year 2020! Hope this year's blogs will give some kind of motivation or inspiration to the readers.
Please find some time to read the volume number 14th. We look forward to your comments or words of encouragement to the writer.
---
Name: Ami Kaneda
EIC Year participated: 2010
Hometown: Osaka
Now: University student (Taking a year break – Gap Year)
Hello EIC family☺
My name is Ami, and joined EIC in 2010 when I was in elementary school.
After EIC, I went to junior high, high school, and university.
I want to tell you what I did after EIC and what I will do in the future.
What I did before
After EIC, I finished O level worksheet with KUMON English and went to high school. In high school, I majored in English course and learn a lot. After graduated high school,I went to university and majored in Russian language. I have been to foreign countries six times and communicated in English and Russian languages. I have also worked at a hotel in Osaka for 9 months and use English everyday with guests and travel agents. English became a tool for not only communicate but also to work with foreigners.
What are you doing now?
Now I'm in university and major in Russian subject. Not only study about Russian language but also its culture, politics, economics and so on. My university is a foreign language university so I also learn English. However this is different from high school. In English lecture, foreign teacher tells us how to write essay in English but his explanation is also in English. Thus I learn Russian in English. Moreover, in Japan, the number of textbook of Russian grammar is very few so we sometimes use English text and in learning about Russian economy, we use English newspaper as our text. Thus, English becomes tool not only for communication but also work to with foreigners and learn other things.
Why do you choose the things you are doing now?
When I had to decide which university I should go, I wanted to learn foreign language other than English that not many Japanese know. I also wondered about Russia; why is it that we don't have an interest in Russia even though we are neighbors? We can go to East Russia in 2 hours by airplane! In Russia's airport, there are foreign languages everywhere but mainly Korean, Chinese and English. I wanted to know this reason so I started to learn Russian language.
How EIC influenced your life?
In high school and university, I had a lot of chances to communicate in foreign language and met many people who study foreign languages. I noticed that communicating in foreign language not about how fluent you can speak the language. However, it depends on how positive those people trying to communicate even though they cannot do well. EIC gave me that positivity through participating in the activities. Without EIC, I do not think I would have been able to use English in my work.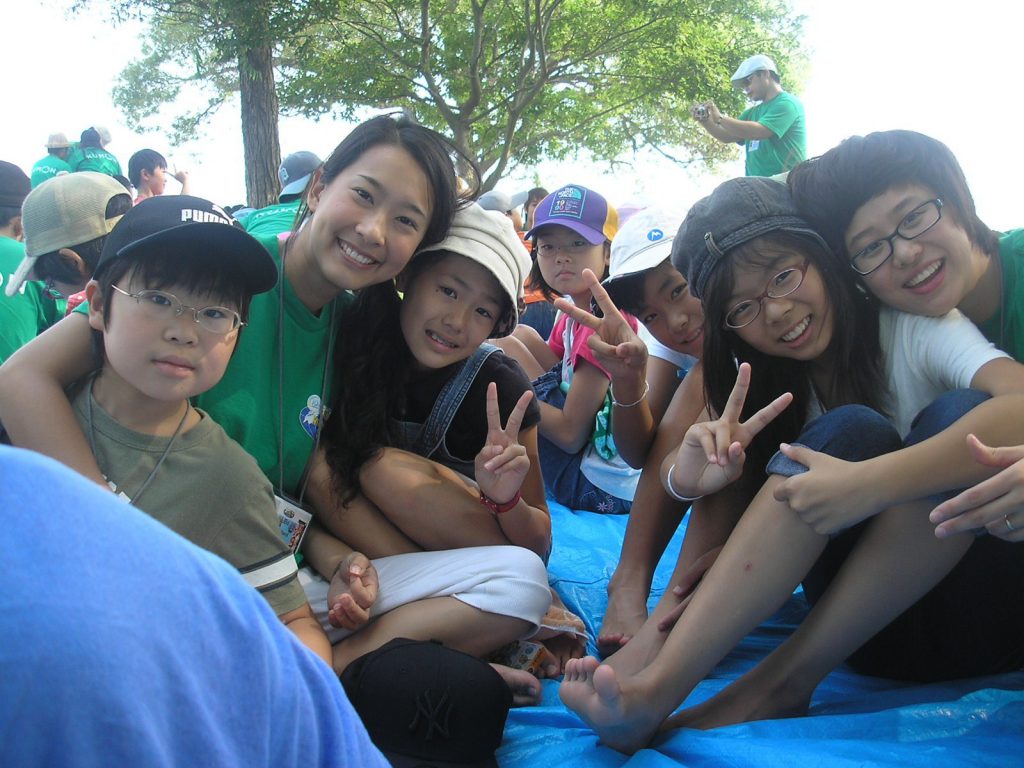 Next challenge
During next spring vacation, I will go to Italy to study English and next summer vacation, I will go to Russia to study Russian. After graduation, it will be difficult to go abroad, so for me, next challenge is go to abroad as much as possible.
Message to EIC family
If you think you want to go abroad, why don't you try it?
Time is limited, so you should do what you want as soon as you can.
Thank you for reading my blog.
Leave a comment
Related article