GNT wishes you a Merry Christmas!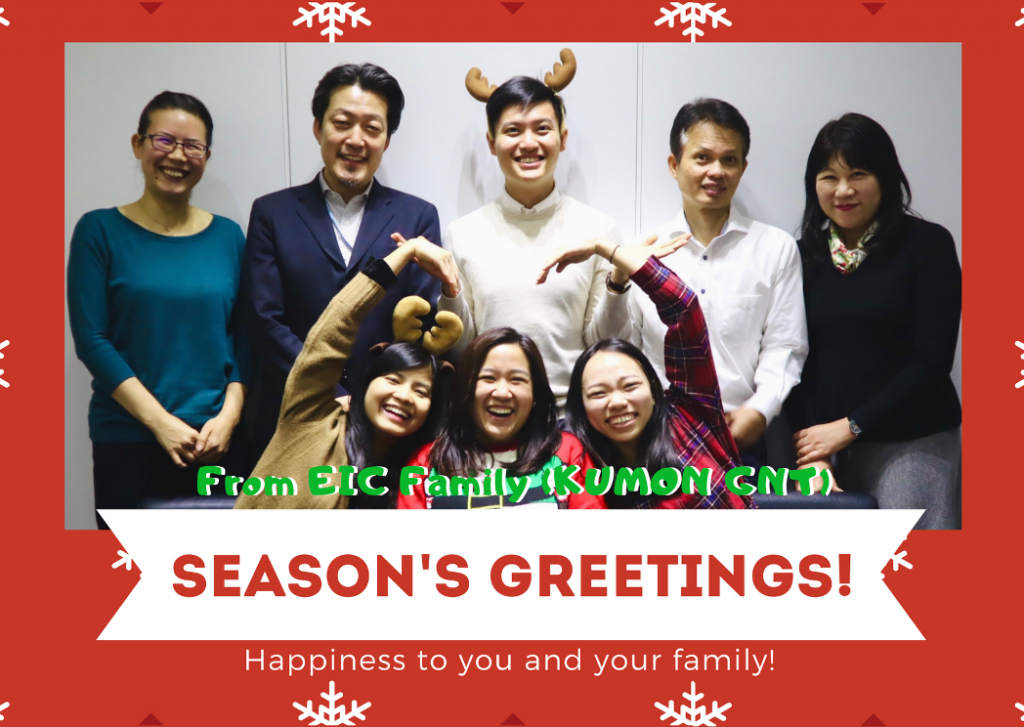 Merry Christmas everyone!
This is Kay! We hope that you are having a wonderful day wherever you may be in the world! At our office in Osaka, we still have two more days of work left before our holidays start. (Kumon GNT office will be closing from December 27 to January 6th, 2020)
How about you? Are you already enjoying the holidays!?
All the GNT members are sending you warm wishes in this festive season.
Also, the new year is just around the corner!
What 3 words would you use to describe your 2019?
And what would you like to welcome more into your life in 2020?
For me, my 3 keywords for 2019 would be "nature", "connection" and "resilience".
And I would like to welcome more creativity and courage into my life in 2020.
I am looking forward to hearing what your answers will be!
Let's comment below and share!
If the stars align, see you next year since we have many activities coming up!
Lastly, we wish you love, joy and peace in the remaining days of 2019 and the rest of 2020!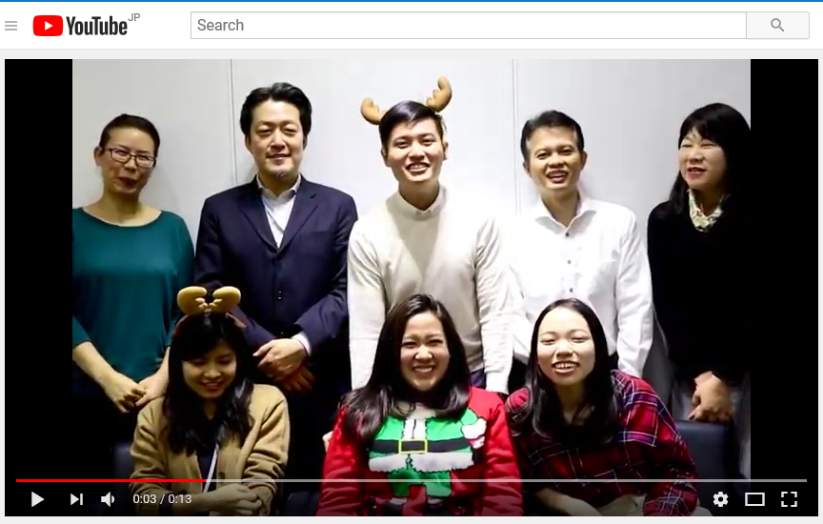 Leave a comment
Related article