What are you doing now? Vol.038 – Hinami (EIC 2012) – Biwako
Dear EIC members,
Greetings from Global Network Team (GNT) in Shin Osaka.
As always we hope this blog finds all our EIC members in good health, keeping the EIC spirit 'Don't be afraid of making mistakes..' wherever you go and continue to keep in touch with EIC friends, Camp Leaders or Camp Staff wherever you are now.
Its fall season here and while you are enjoying the colorful leaves and reading this blog continue to stay safe too!

Our EIC Blog chain 'What are you doing now?' volume 38, featuring one of our EIC friend from EIC 2012.
Please enjoy reading till the end.

Writing comments and encourage to our member mean a lot to the person receiving it.
Simply write directly onto the blog!
NO MORE ID! NO MORE PASSWORD! NO MORE LOGIN!
---
Name: Hinami
Hometown: Shimane
Now: University student
Participated: EIC 2012 Biwako
Group Camp Leaders: Vincent, Kat, Soksan, Shara
Hello, EIC family! It is becoming very cold day by day. I'm Hinami Yamamoto. I was a member of EIC 2012! I have been living in Shimane Prefecture since I was born. Nice meeting everyone.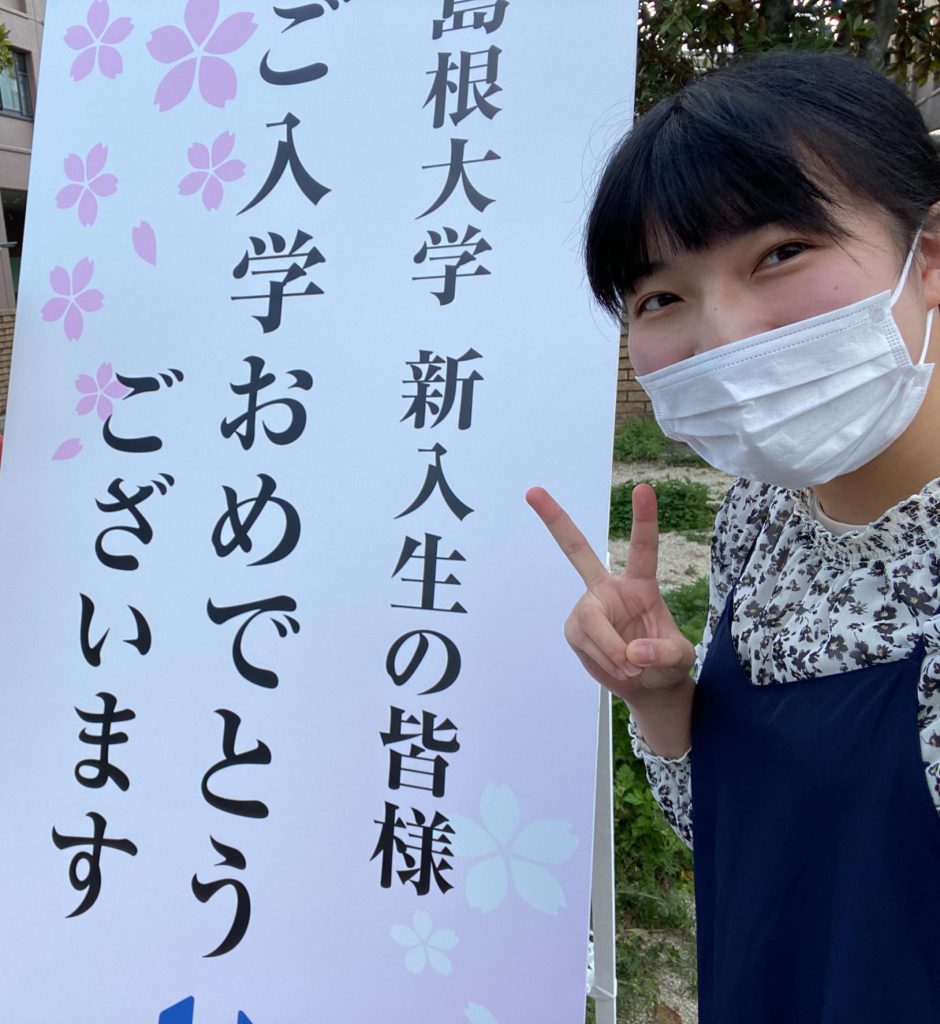 What are you doing now?
Now, I'm a second-year student in Shimane University. I major in medical and studying hard to be a doctor. It has been my dream which is to be a doctor since I was three. But, actually, I'm taking a year off from school to challenge a lot of things from May 2021! I have already challenged some things during leaving of absence. Firstly, I started a part-time job. Now, I'm working for the coffee shop. I love the coffee shop very much, so it's very fun to work! Secondly, I participate in a musical, "Ai to chikyuu to kyoubai nin" 「あいと地球と競売人」. https://aitochikyu.com/ This musical has been performed by Shimane citizens for about 30 years. We will perform it in November, so I'm practicing very hard now! I am going to return to my university in April 2022!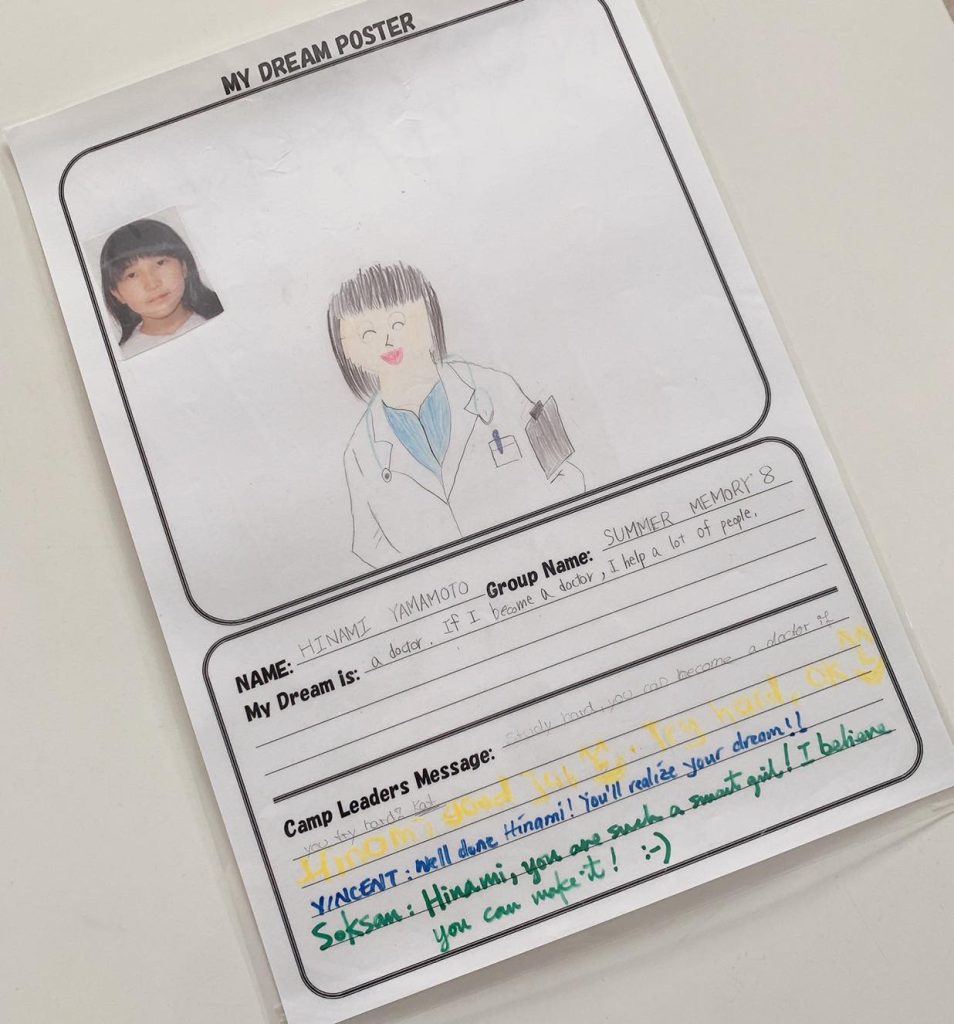 What do you remember about EIC?
I have a lot of memories of EIC 2012! I was able to make many friends in all over Japan. Actually, I met one of my friends of EIC in January 2019! Even now, I have gotten in touch with few friends! In addition, all activities were impressive because at that time I was 11, even though it was difficult for me to do activities by using English. It was very hard to use English when I talked with my friends and leaders, but it was one of my unforgettable memories! I enjoyed all EIC's activities and talking with my friends and leaders.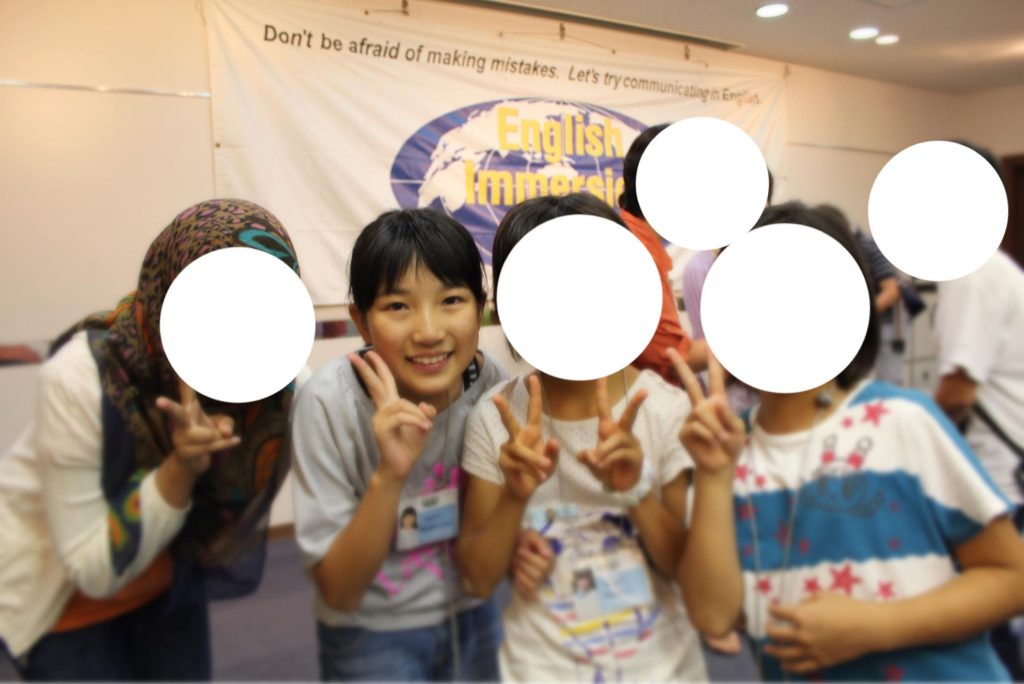 What is your next challenge or goal?
Now, I have not decided which clinical department I will work in yet, but I want to do something that I can help a lot of people. And, I'd like to participate in a musical " Ai to tikyuu to kyoubainin" as a staff. In addition, I have a big dream! It is to travel around Japan and the world! Now, unfortunately, it is difficult for us to go travel because of Covid-19. But, after Covid-19, I want to go to a lot of prefectures and countries! These three points are my next goal.
Message to EIC Family
"Don't be afraid of making mistakes" I think the EIC's slogan has a very big power. A few days ago, an Australian who cannot speak and understand Japanese came to my coffee shop. I wanted to communicate with him in English, but I have only little courage. In a moment, I think of the slogan. The slogan gave me a big courage, and I was able to talk with him in English! So, I want you to do action! I believe that making mistakes makes us grow! That is why I'll try anything. Thank you for reading my blog.

Thank you for reading Hinami's blog!
We are looking forward to hearing from as many people, especially her EIC friends and camp leaders!

If you have any updated news 'Don't be afraid…Let's try communicating in English through sharing what you are doing now in our EIC Blog!
---
Join our Kumon-EIC Facebook group to reconnect with EIC members and see some information which might interest you.
Kumon-EIC | Facebook
Leave a comment
Related article