What are you doing now? Vol.045 – Kanon (GIC 2011, Biwako)
Dear EIC-GIC members,
Greetings from Global Network Team (GNT) in Shin Osaka.

How was the start of your 2023? Can you believe that January is going to end soon?
We hope our EIC-GIC members are in good health and spirit.
Its still cold weather and Corona going on in Japan so please keep warm and stay healthy.

It's been a while since we have new member writing a blog for 'What are you doing now?.
Please enjoy reading the blog volume 45 until the end 🙂 We would very much appreciate it after reading, do write words of encouragement either in English or Japanese is OK 🙂 or press 'Like'.
Your encouraging words can mean a lot to the person who wrote this blog.
---
Name: Kanon
Participated: GIC 2011, Biwako 3
Group Camp Leaders: Aaron, Tanny, Tika, Pubu
Hello! This is Kanon from Osaka!
How is everyone? It's been a long time. Hope everyone is doing fine.
I want to share with everyone what a I doing after I joined EIC in 2011.
What are you doing now?
I am now a member of the lacrosse club at the university and practice every day. We practice five times a week, and I am doing my best in club activities and studying. Since entering university, my motivation to study English has been rekindled, and I am now focusing on reading and speaking. I am also currently working at the university's intercultural exchange center. I am working every day to learn what cross-cultural exchange is through hands-on experience and to contribute to the promotion of cross-cultural exchange at the university. I think my motivation to work at the university's intercultural exchange center came from my experience with EIC, which I participated in when I was in elementary school.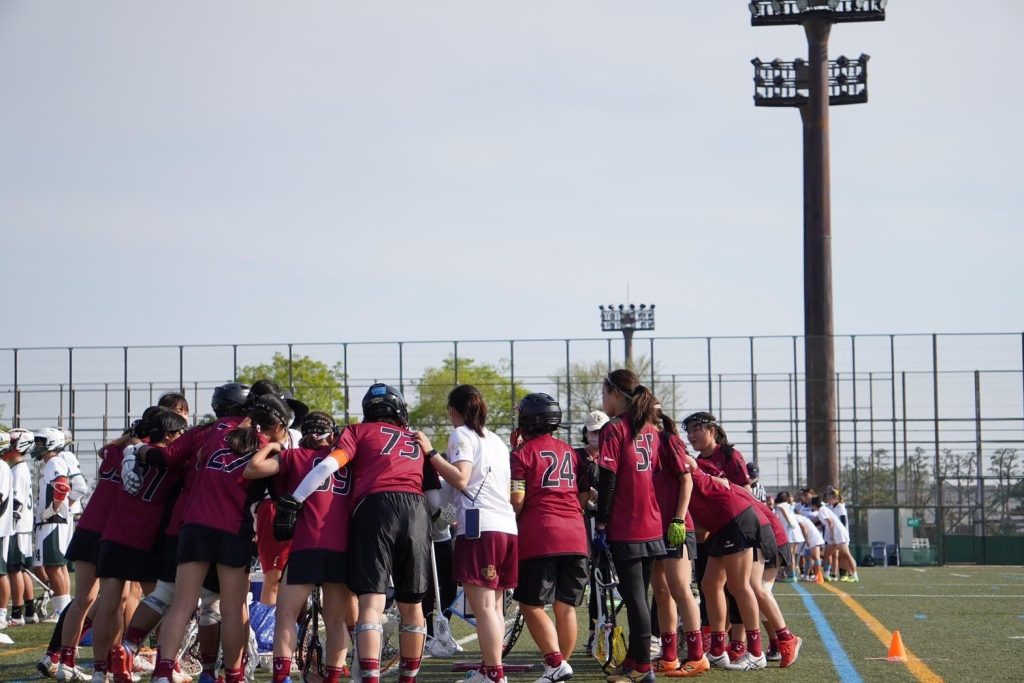 What do you remember about EIC?
When Maza invited me to EIC when I was in kindergarten (Maza came to my Kumon center with Tarta for their training), it was always my goal to participate in EIC. When I finally entered elementary school, I participated in EIC and it was really a wonderful experience for me. It taught me the vastness of the world, whereas I thought Osaka was the only place in the world. Kumon is definitely the reason why I started to look at the world and study English. Those 7 days that I spent with the camp leaders from all over the world and all the participants from all over Japan and talked a lot with them are my treasures.
What is your next challenge or goal?
My current goal is not a concrete plan for what I will do in the future, but I just have a desire to live abroad. Therefore, my current goal is to become fluent in English. Another important goal while I am a university student is to participate in big games in club activities, such as league games and Waseda-Keio games.
Message to EIC Family
Don't be afraid of making mistakes. Let's try what you want to do!!!
Thank you!

*From this year 2022, the camp name EIC will have its new name to GIC (Global Immersion Camp).
---
We are looking forward to your comments and words of encouragement 🙂
If you want to update any news about yourself, 'Don't be afraid…Let's communicate with GNT and we'll support you with the blog!
Join our Kumon-EIC Facebook group to reconnect with EIC members and see some information which might interest you.
Kumon-EIC | Facebook
Leave a comment
Related article