(Update) What are you doing now? Vol.029 – Honoka (EIC 2012)
Dear EIC members,
Greetings from Global Network Team (GNT).
May this blog finds everyone in good health.
February is coming to a close and looks like 2023 is going to pass us fast too!
Let's continue practice safe, healthy and positive lifestyle!
Here is our update to the blog volume 29 from our EIC 2012 member, Honoka
Please enjoy reading the blog till the end and leave your comment to encourage or motivate her.

If any of you wish to share with us what you are doing now feel free to contact GNT for more details. english.camp@kumon.co.jp
---
Latest update of Honoka – February 202
3
Name: Honoka
Hometown: Osaka Prefecture
Participated: EIC 2012 Biwako 1        
EIC Group Camp Leaders: Kat, Soksan, Vincent, Syarah
Past: High school 3rd grade 
Now: 2nd grade (April will be 3rd year) in ICU.
Hello everyone!
How are you? I am in the second grade of International Christian University. I can't hide my surprise that it's been 11 years since I participated in EIC, but here is a brief report on my situation after participating in EIC. (I actually wrote this EIC blog two years ago too! I realized this after receiving this request. Time flies so fast…)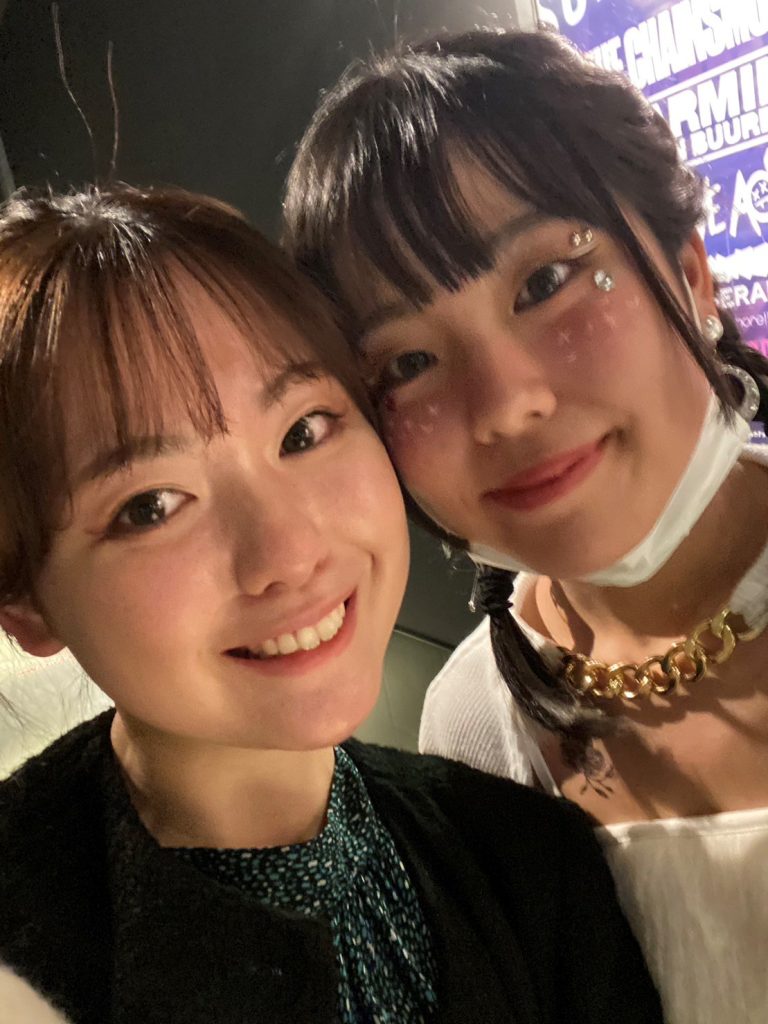 Since I joined EIC
Through EIC, I have learned how fun it is to communicate with people from different backgrounds using English. I decided to take the junior high school entrance exam because I wanted to improve my English skills and meet various people.
My Teenage Memory
I attended an all-girls mission school in Osaka for junior high and senior high school. There, I was able to speak with native English speakers outside of class, which was my goal, and I was able to work on developing my English skills. I still keep in touch with them and they remain my favorite teachers. I also served as president of the student council for five years in junior high and high school. It was a tough job, managing school events and supporting club activities, but I am glad I did it. Fear comes with every challenge, but afterward, I am glad I did!
In high school, I received an International Baccalaureate education. It was a completely different style of education from the typical Japanese one, and although I was a bit confused at first. However, I was able to learn a lot through the discussions and presentations in the classes. Now that I am a university student, I am putting the skills I acquired there to good use.
University Life
My last blog was written before I entered university, so this is my first report here. It has been two years since I entered International Christian University, which was my first choice. The environment that allowed me to choose classes in various majors showed me many worlds. When I first enrolled, I wanted to study Business Administration, but now I have changed my mind and am planning to major in History. You never know what life has in store for you. Also, just recently, I started a student organization with a friend. We are interviewing entrepreneurs and podcasting them.

My Next Challenge
Last year, I took on the challenge of traveling around Oita Prefecture for two days alone. This year, I would like to travel longer and broader.
Message
I have not been in touch with my EIC family for a long time. I hope my friends who inspired me are still doing well. I hope you all take care of your health and try various challenges.
*******************************************
Hello, EIC family.
My name is Honoka and I joined EIC in 2012. I'm in 3rd grade at high school and my school is located in Osaka.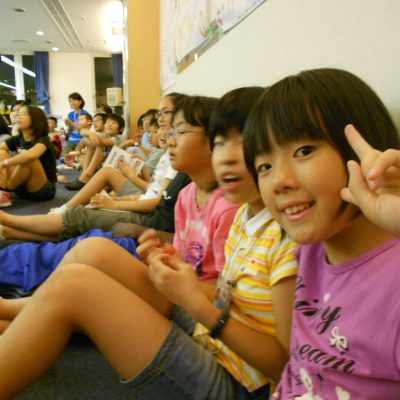 What are you doing now?
I'll be graduating from high school soon (March 1st, 2021) and this spring I'll enter a university in Tokyo. So now I'm studying English before starting university and preparing for my new life in Tokyo.
What do you remember about EIC?
I remember that I couldn't speak well so I felt talking with new friends was a little bit scary during EIC. However, all my friends were very friendly. When I joined EIC, I didn't have my smartphone so I took a lot of photos with an instant camera, I still have pictures with my friends. They are my important memories.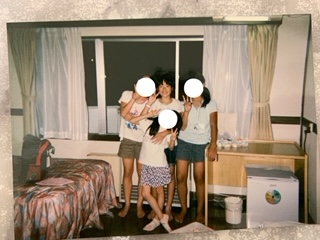 What is your next challenge or goal?
My last goal is not decided because I always change my way of thinking in everyday life. In EIC I presented that my dream is to become an announcer but now it has changed. One of my little dreams is doing a business. Especially I want to engage in dressing business. But through EIC, EIC cafe activity and APN I noticed that there are many unsolved environmental problems. I strongly believe that I should tackle the problem seriously. So now I'm thinking how I can contributes to the environmental problem through the dress business. I don't have any detail plan but I want to keep thinking and start with easy style first.
Message to EIC Family
Everyday the situation is changing but don't be controlled by your surroundings, please keep striving for your dream. And please keep a positive attitude and appreciate every day of your life. I'm praying that you will always be happy and healthy.
Leave a comment
Related article