What are you doing now? Vol.029 – Honoka Yoshimoto (EIC 2012)
Dear EIC members,
Greetings from Global Network Team (GNT) in Shin Osaka.
Looks like corona situation here is a little under control and hope will continue to do so for the rest of the years to come! Let's continue practice safe, healthy and positive lifestyle!
Our blog for February, volume 29 is from EIC 2012 member.
Please enjoy reading the blog till the end and leave your comment here.

Do you know that from this year, every month you can read about EIC member personality in our Kumon-EIC facebook group?
Yes! Our facebook group is a private group only for EIC members so if you are not a member yet, JOIN US!
You can re-unite and expand your network!
---
Name: Honoka Yoshimoto
Hometown: Osaka Prefecture
Now: High school 3rd grade
Participated: EIC 2012 Biwako 1
EIC Group Camp Leaders: Kat, Soksan, Vincent, Syarah
Hello, EIC family.
My name is Honoka and I joined EIC in 2012. I'm in 3rd grade at high school and my school is located in Osaka.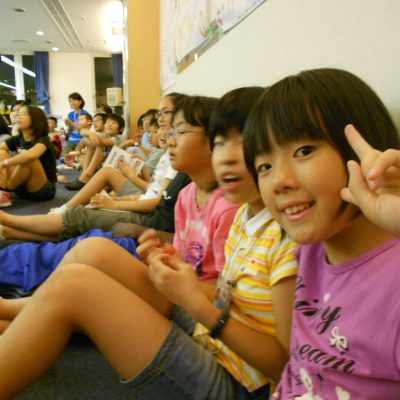 What are you doing now?
I'll be graduating from high school soon (March 1st, 2021) and this spring I'll enter a university in Tokyo. So now I'm studying English before starting university and preparing for my new life in Tokyo.
What do you remember about EIC?
I remember that I couldn't speak well so I felt talking with new friends was a little bit scary during EIC. However, all my friends were very friendly. When I joined EIC, I didn't have my smartphone so I took a lot of photos with an instant camera, I still have pictures with my friends. They are my important memories.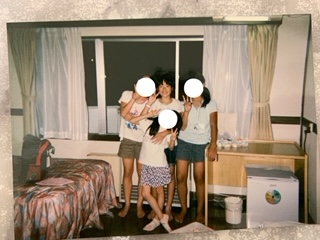 What is your next challenge or goal?
My last goal is not decided because I always change my way of thinking in everyday life. In EIC I presented that my dream is to become an announcer but now it has changed. One of my little dreams is doing a business. Especially I want to engage in dressing business. But through EIC, EIC cafe activity and APN I noticed that there are many unsolved environmental problems. I strongly believe that I should tackle the problem seriously. So now I'm thinking how I can contributes to the environmental problem through the dress business. I don't have any detail plan but I want to keep thinking and start with easy style first.
Message to EIC Family
Everyday the situation is changing but don't be controlled by your surroundings, please keep striving for your dream. And please keep a positive attitude and appreciate every day of your life. I'm praying that you will always be happy and healthy.
Leave a comment
Related article