What are you doing now? Vol.046 – Satowa (EIC2012, Biwako)
Dear EIC-GIC members,
Greetings from Global Network Team (GNT) in Shin Osaka.

How was the start of your 2023? Can you believe that January is going to end soon?
We hope our EIC-GIC members are in good health and spirit.
Its still cold weather and Corona going on in Japan so please keep warm and stay healthy.

It's been a while since we have new member writing a blog for 'What are you doing now?.
Please enjoy reading the blog volume 46 until the end 🙂 We would very much appreciate it after reading, do write words of encouragement either in English or Japanese is OK 🙂 or press 'Like'.
Your encouraging words can mean a lot to the person who wrote this blog.
---
Name: Fukuda Satowa
Hometown: Hyogo Prefecture
Participated: EIC 2012 Biwako
EIC Group Camp Leaders: Mizan, Mpho, Jens, Shi Fan
Now: 1st year master's student at Doshisha University (next spring, April)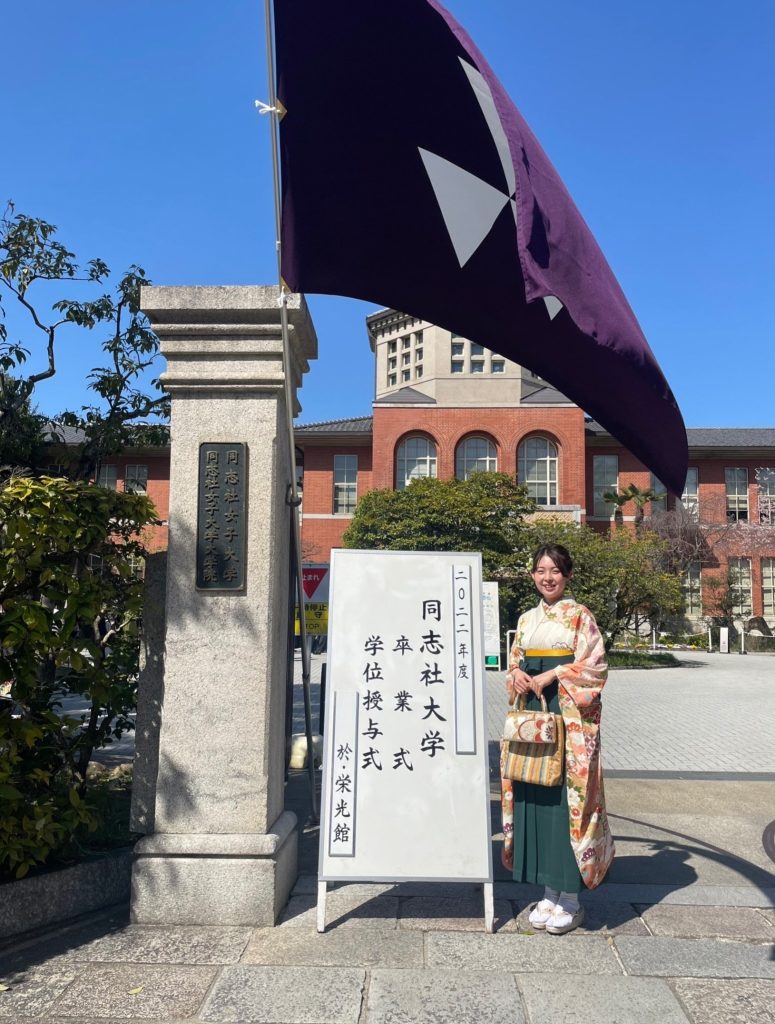 Hello everyone!
How are you? I am Satowa. I am a member of EIC café!
I study Japanese art history at Doshisha university.
Surprisingly, it has been 11 years since I joined EIC. Today, I tell you about my situation after participating in EIC.
Through EIC
When I joined EIC, I was 12 years old. And I thought EIC was just for fun, but it was not. Through EIC, I learned how culture is different between countries and regions. I could know a lot of new things such as food, clothes, customs, and greetings. After I joined EIC, I became outgoing and not afraid of making mistakes. I could understand the differences between me and others because I also know people have a wide variety of backgrounds. Learning these things is so important to me.
In my teenage years
I went on to junior high and high school in Hyogo Prefecture. I enjoyed my school life but I couldn't study native English or different culture only in class. So, I sometimes joined APN, an annual gathering event (now it is called GNI). Whenever I participated in such events, I could have fun but also I felt overwhelmed with my English skills. That feeling is good for my motivation. Frustration of not being able to tell what I mean led me to study English. Of course, I have such a feeling even though I am 23 years old and studying at University! I believe I can improve my English skills more!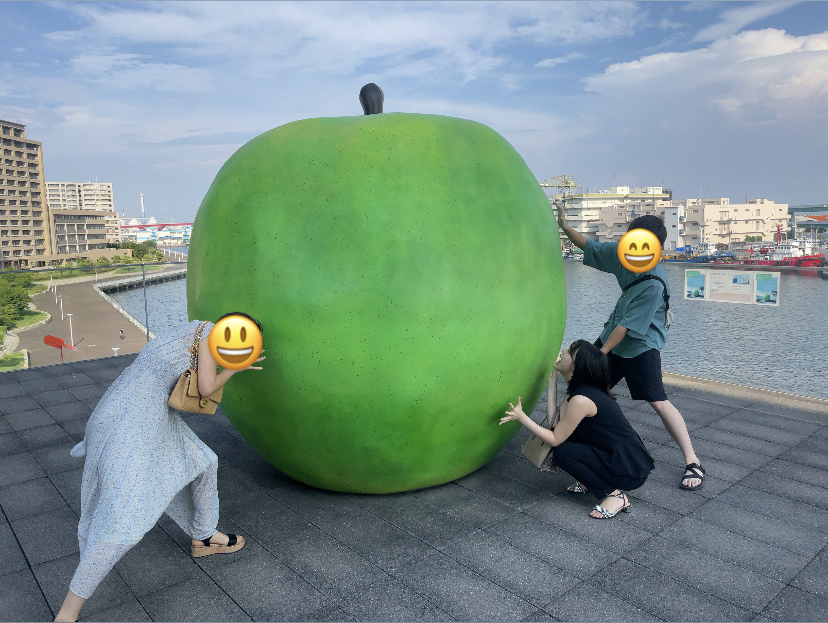 In University
Now, I study at Doshisha University in Kyoto and I will be in my 1st year master's student this spring, April 2023. My major is aesthetics and art theory. Especially, I am studying Japanese art history. The subject of research is the "Engi-scroll (emaki)" made in medieval Japan.
Before I decided on my subject for research, we studied Japanese art history, Western art history, other art histories (modern art, feminism art, black art, folk art, and so on), and aesthetics. Then, I chose what I want to study more professionally. Through studying art, I notice it can't separate society and humanity. Like in EIC, I also learn about cultural diversity at University. I learn important matter in a different way. In EIC, English broadens my horizons while at University, I learn the same thing too but through art. Some people think art is difficult to understand, but it may give you a new viewpoint thinking about what it represent.
Actually, I join KYOTO GRAPHIE (https://www.kyotographie.jp/) since 2020. At this festival, we exhibit some of the photos taken by photographers who came from all over the world. I have to speak English in meetings or talking with guests or visitors. It is hard, but I enjoy this event.
What is your next challenge or goal?
I become a master's student this year. So, my next challenge is focusing on my research and learning about Kyoto. It means visiting shrines and temples, eating a good meal, and meeting a lot of beautiful things!
Message to EIC Family
Thank you for reading my blog.
I hope you take care of your health in this situation and have fun in your daily life.
Thank you!

*From this year 2022, the camp name EIC will have its new name to GIC (Global Immersion Camp).
---
We are looking forward to your comments and words of encouragement 🙂
If you want to update any news about yourself, 'Don't be afraid…Let's communicate with GNT and we'll support you with the blog!
Join our Kumon-EIC Facebook group to reconnect with EIC members and see some information which might interest you.
Kumon-EIC | Facebook
Leave a comment
Related article