What are you doing now…..? Vol.018 – Kazuki Yamamoto (EIC 2014)
Date: 2020.05.27
To ALL EIC related members,
Greetings from Global Network Team (GNT) in Shin Osaka.
We are into June! Meaning almost half of 2020 has passed!
What have we done so far? What ever you have done or is doing or will do from now, let's continue to take extra care and try to stay away from places where there are many people. Also practise social distancing, wear a mask and wash our hands properly.
Mentioning about 'what we are doing now?', our EIC Family Blog Chain volume number 18 is out for everyone to read and comment. As usual we hope through the blog we can can give and receive energy, motivation or inspiration to those who read and wrote the blog.
Even is you do not know the writer, you are most welcome to write your comment. It will be really nice to see the writer's group camp leaders and sleeping room in charge's comments. Therefore we are really looking forward to your comments or words of encouragement even though you do not know the writer.
====================================================================================================
Name: Kazuki Yamamoto Hometown: Kanagawa Prefecture Now: A high school student Participated in: EIC 2014 (Biwako 4 Gp8), 2nd & 3rd OST (Overseas Stiudy Tour), 2 Tohoku trips
Camp Leaders: Kat, Kay, Mella, Nunu
Hi everyone, I'm now studying in high school. I have one more year to graduate. I'm studying especially math and physics because I'm going to take an exam for university in May and November. And I practice Kendo which is martial arts at school. I practice it in order to participate in Kanto competition.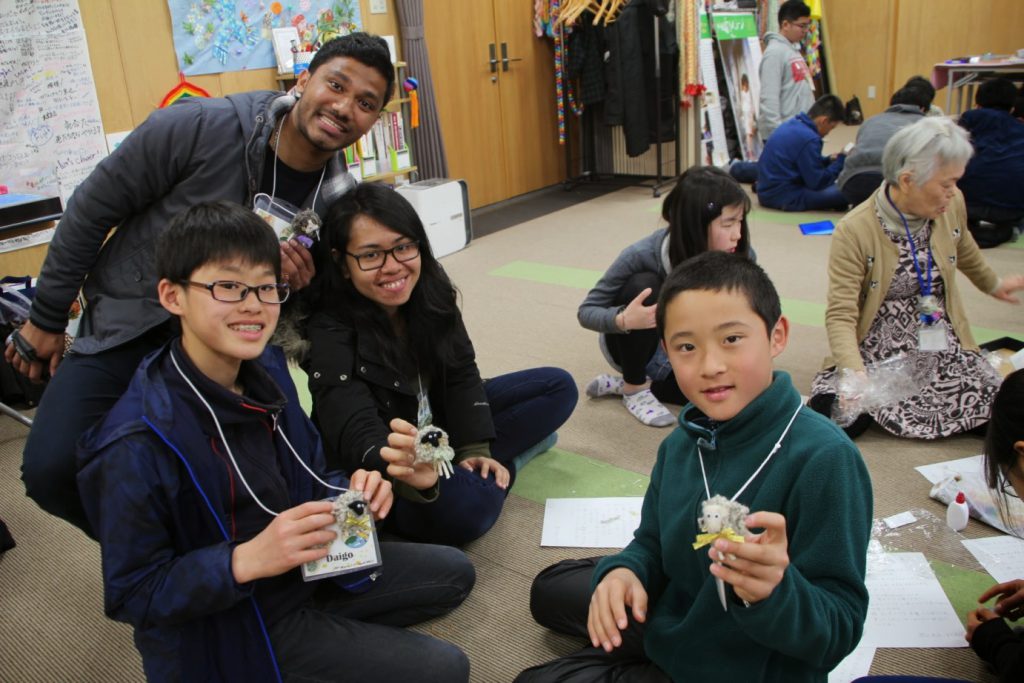 What are you doing now?
Last year, I was in New Zealand for 10 months to level up my English skills. At first 2 or 3 months, I couldn't make myself understood and I couldn't understand what people say because they speak so fast and I couldn't say what I was thinking at that time. And everything was new to me. I didn't know what to do and was very frustrated. But I never gave up challenging because I wanted to master English. Finally, at the end of the year, I learned to say what I think and understand what people say. When I was in NZ, I made friends with not only New Zealand people but also many international students. And I talked with them as much as possible. I'm still keeping in touch with them.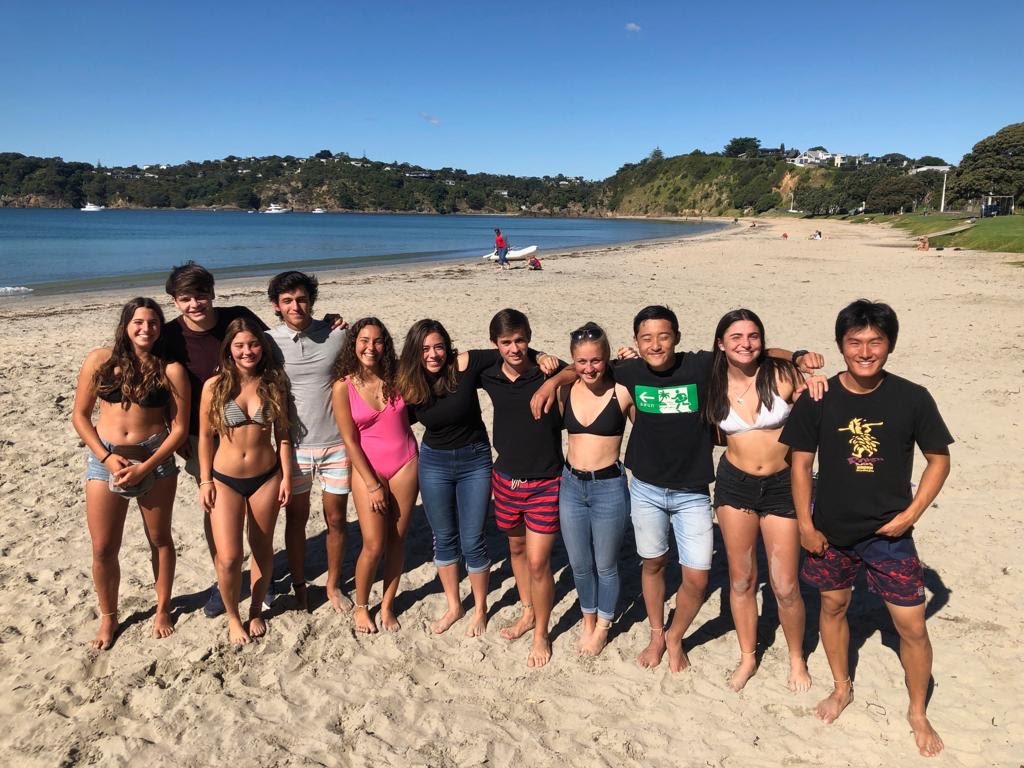 Also, I learned a lot of things of New Zealand. There are lots of immigrants in NZ. For example, African, Asian, European, etc. So everyone respects other culture. Furthermore, my host family was South African family so they speak Afrikaans when they talk with each other but when they talk with me or English speakers they speak English. It was so interesting for me. These experiences broadened my horizons.
Why did you choose the things you are doing now?
I was home staying in NZ because I want to become a pilot and to get new experiences. Pilots need to be able to speak English. Also, I thought that it's difficult to master English in Japan because there are almost no opportunities to speak English. So I stayed there for 10 months.
How EIC influenced your life?
EIC has changed my life. In EIC, I cried because I didn't know how to say in English. But NUNU who was camp leader of my group helped me. I was encouraged by him. I really appreciate it. After then, I became positive and active. I think EIC allowed me to grow. Every time, after joining EIC program I learned a lot of things. For example, I thought Japan is very clean and rich country when I went to 2nd OST in Indonesia. So EIC is part of my life.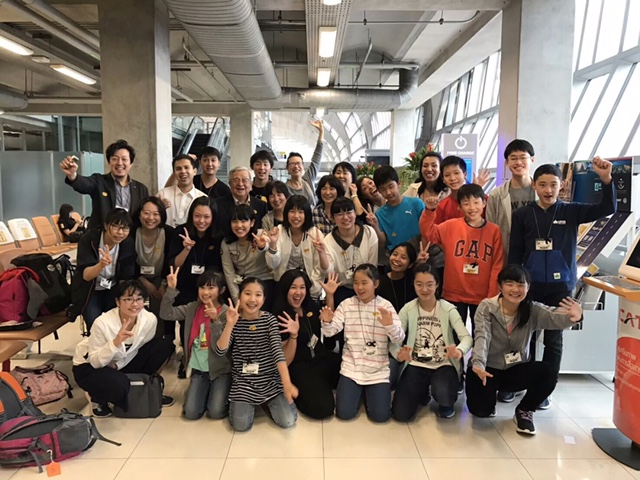 Next challenge?
My next challenges are ① I will join exchange program again, when I'm in university. I want to learn technology in the US. To do, I should level up my English. So now I deeply learning English. ② I will travel around the world to see, feel, learn a lot of things. Also, I want to see my friends who live in South America, Europe, etc. It won't cost a lot because I'm going to stay my friends' house. I only need to pay flight cost. I think it's a very good idea. ③ I will become a pilot and a rich man. So I'm learning physics, math. Also I read many books and get the way of thinking of rich people to become rich. Those are my next challenges.
Message to EIC family:
I want to say "Don't be afraid of making mistakes! Don't be shy! Don't give up! Be positive! Challenge what you want to do!!! You can do it!!!" to you guys The people I want to know what they are doing now…Nunu, Kay, Hibiki Terao
Thank you for reading!
Leave a comment
Related article