What are you doing now? Vol.049 – Fuka (EIC 2018, Izu 2)
Greetings from Global Network Team (GNT) in Shin Osaka.
Hope this blog finds all of you in good health.

Please enjoy reading the blog 'What are you doing now?', volume 49 until the end.
We look forward to your comments or words of encouragement either in English or Japanese language is OK 🙂
Or even press 'Like' we are more than happy.
Your encouraging words can mean a lot to the person who wrote this blog.
---
Name: Fuka
Participated: EIC 2018, Izu 2
Group Camp Leaders: Tahsin, Chisato, Andrew, Parn
Now: High school student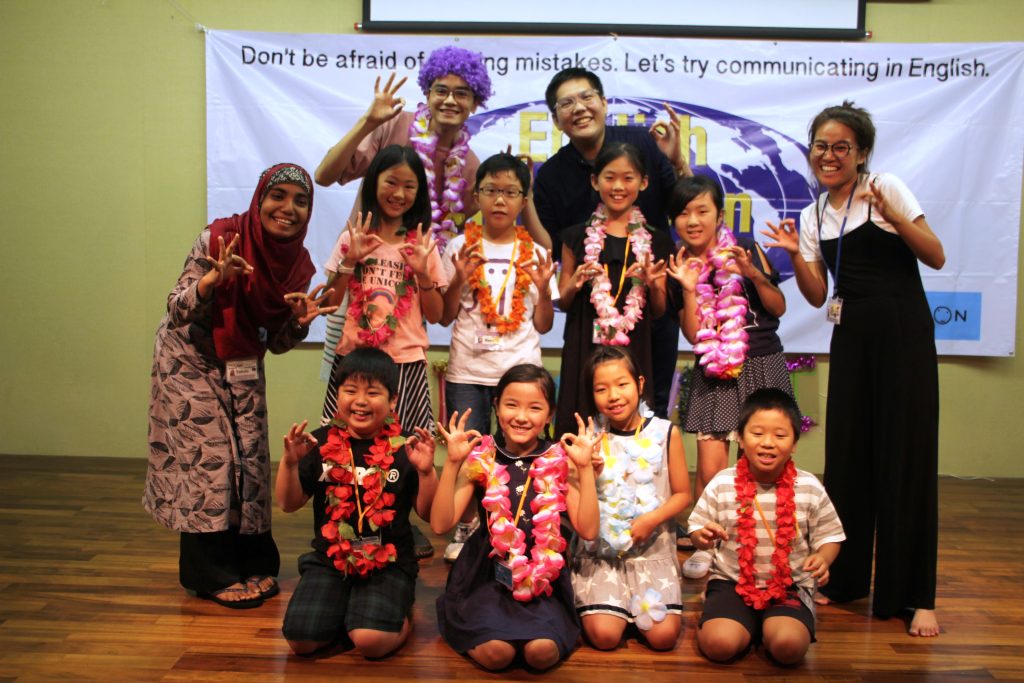 Hello everyone!
I'm Fuka from Saitama. Hope everyone is well. I would like to share with everyone what I am doing after I joined English Immersion Camp in 2018 in Izu which is in Shizuoka prefecture.
What are you doing now?
I do not have any concrete action, but I am a high school student now. I spend most of my time with my friends who can speak English, Chinese or Spanish. It's not like an American school, but there are many returnees (Japanese who have been living outside Japan for a while and have come back to Japan.) And I'm into dancing very much in this school.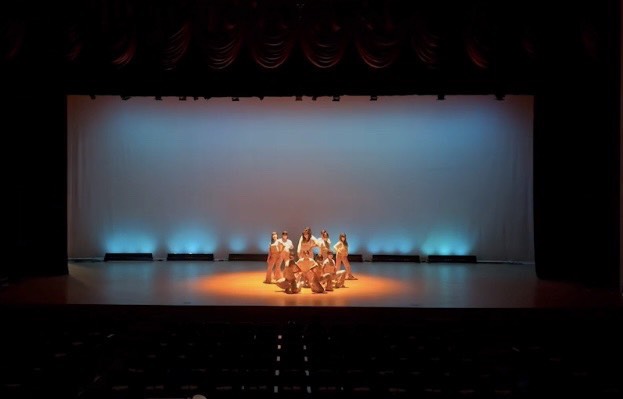 What do you remember about EIC?
I realized that there is a completely different world through English Immersion Camp (EIC). It is the same as in other languages too. I learned that there are many different worlds for each languages, and it is the same for people. I had interest of it, so I entered this school. And I like music very much.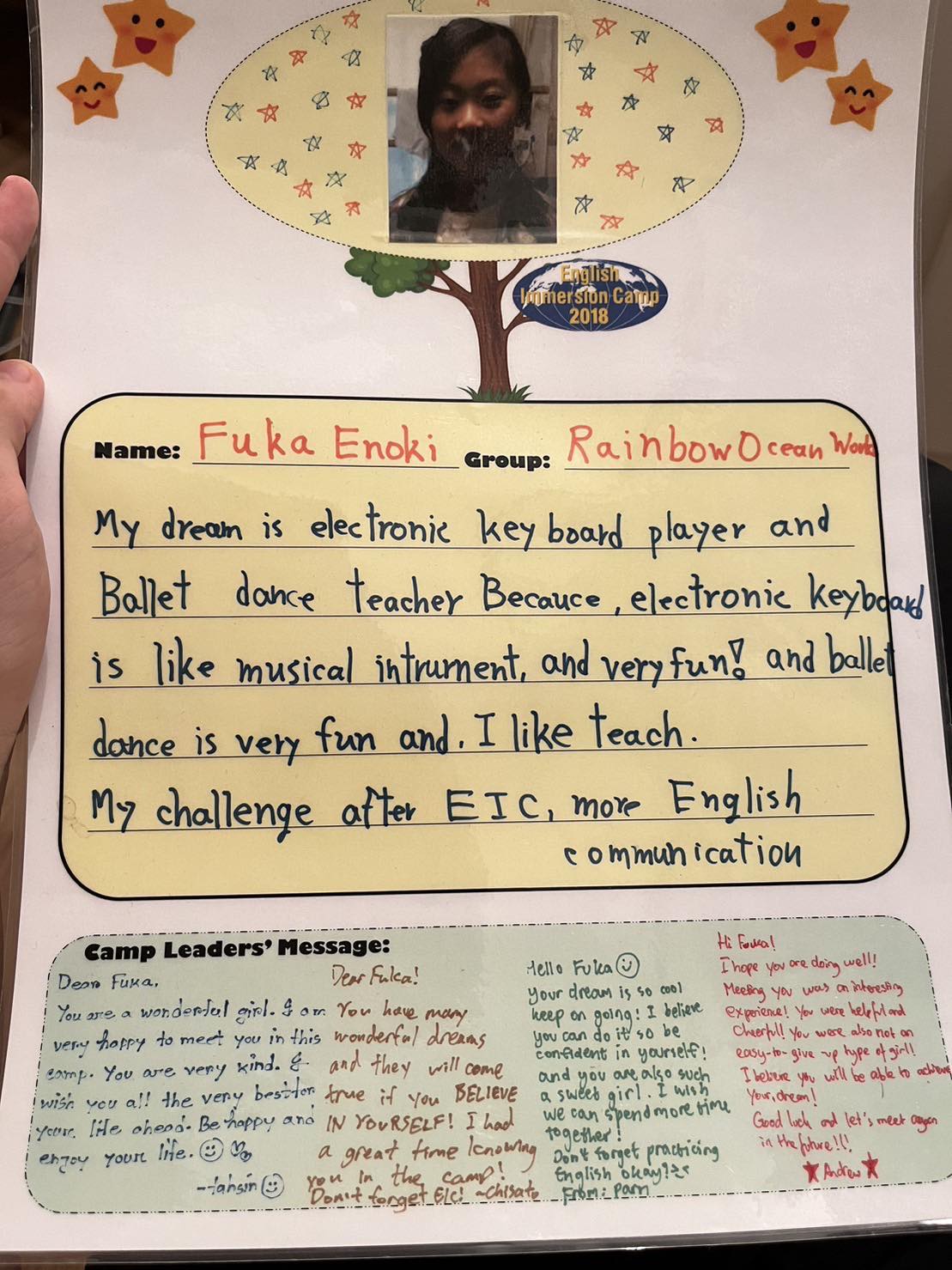 Before EIC, I felt that English is so difficult. And it's a long way to go for me. But I need some friends who can speak English smoothly at EIC. I started thinking that surely someday I can speak English! I became positive about English. I could realize that there are some different worlds in each languages.
It's difficult to explain but each languages' vibes are different. For example, the voice tone and surface. My views toward languages changed and that it's good for the life after EIC.
I realized it and I had interest. We are same people. But the sound coming out of our mouths is different depending on each country and backgrounds. Anyway, I could have an interest in foreign languages.
What is your next challenge or goal?
I started to study Korean. I like K-pop music, so I wanted to study it. I think Korean language is easier than English. The grammar and some words are very similar to Japanese, but I can't use it as same as English, so I want to use it freely. And to recognize some K-pop contents without having subtitles is my dream.
Message to EIC Family
Maybe, you worried to join this camp. You have to use English to strangers. And you have to spend a lot of time there using English. But you don't have to worry about it. Because GIC is a place to try. And there is a place to make some mistakes.

I said that GIC is a place to try, but I was very shy because I had some worries that I wrote. So I couldn't try so much. If you still have those worries, I recommend you to try and join the camp. It will be a different environment from your usual daily life. So I think you can get some fresh ideas from this camp. The camp leaders and team members are kind and cheerful. So you can spend good time surely.
*From the year 2022, the English Immersion Camp (EIC) has been changed to GIC (Global Immersion Camp).
---
We are looking forward to your comments and words of encouragement 🙂
If you are interested in sharing your latest update just like Kanna did, 'Don't be afraid…Let's communicate with GNT and we'll support you with the blog!
Join our Kumon-EIC Facebook group to reconnect with EIC members and see some information which might interest you.
Kumon-EIA | Facebook
Leave a comment
Related article