The 3rd Global Network Initiatives (GNI)
Dear Friends of EIC,
We hope all of our EIC family members are doing well in their own daily life despite the continuing pandemic year. We would like to invite you all again to come and share what you have been currently up to?
This time we wanted to hold our 3rd GNI event face-to-face but unfortunately it would be better not to gather at the time, so we will be holding the GNI, ONLINE!
Please join us to update your situation and also we would like to share with you about plan for 2022!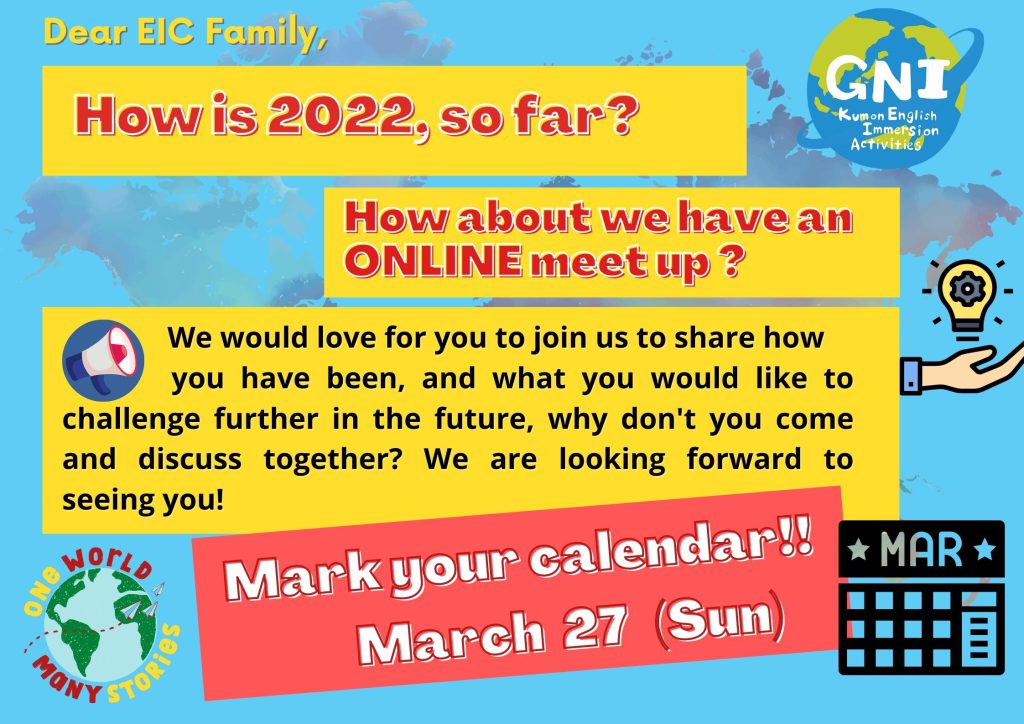 Program Highlights: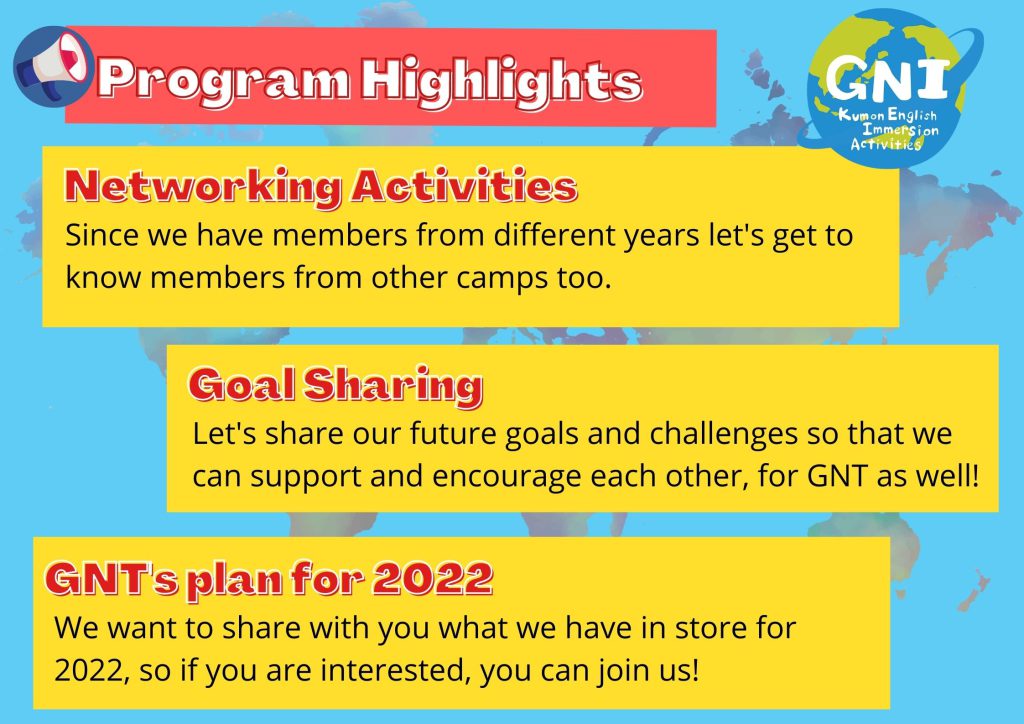 Join us at your convenience.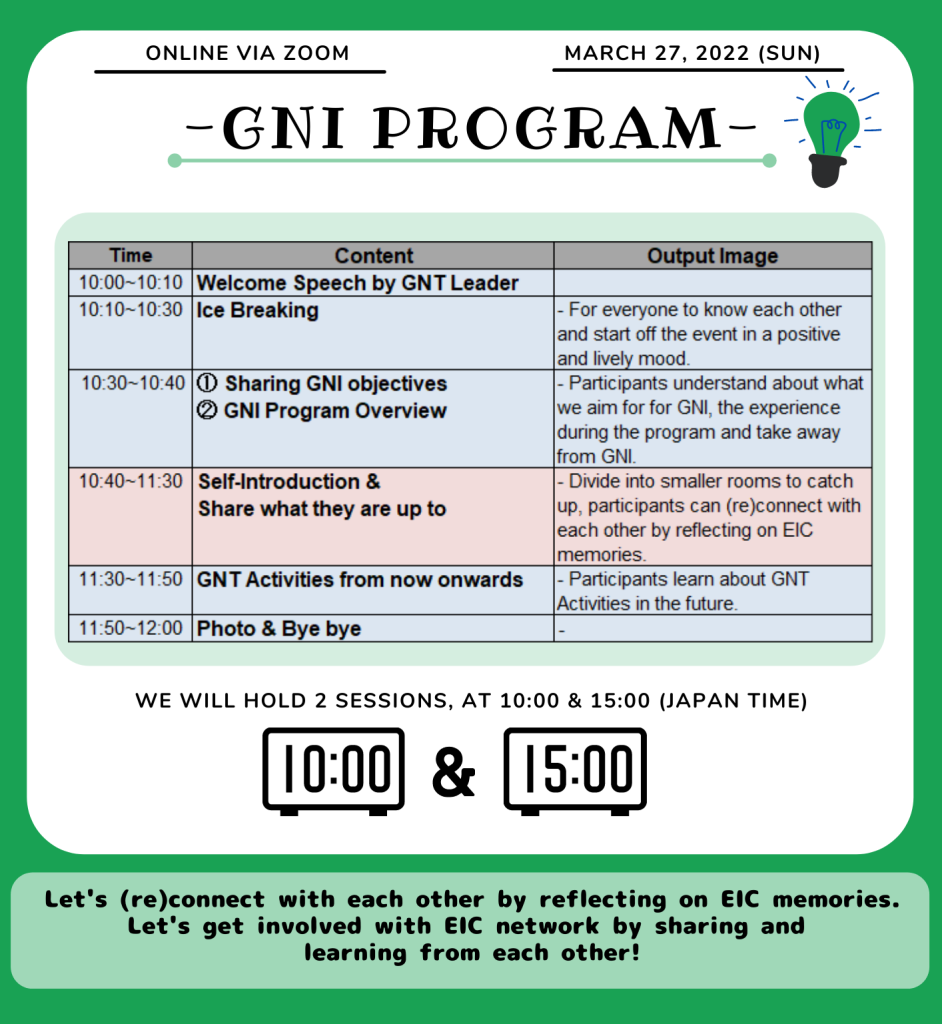 We will hold two sessions, one in the morning and one in the afternoon.
If you wish to join but can only join us partially, please contact us.

Contact us:
KUMON INSTITUE OF EDUCATION CO., LTD.
Global Network Team, Office of the President
〒532-8511, Kumon Kyoiku Kaikan,
5-6-6 Nishinakajima, Yodogawa-Ku, Osaka
E-mail: english.camp@kumon.co.jp
☎TEL:06-6838-2683 (Weekdays 9:30~17:30)
We look forward to seeing you!