Report
EIC 2012 Completion Report
EIC 2012 was successfully completed!
We held 4 camps at the Hotel Biwako Plaza in Moriyama City, Shiga Prefecture from 8/1~8/6、8/8~8/11、8/15~8/20、and 8/22~8/25.
We held 'EIC 6 Days Program' and 'EIC 4 Days Program' this year. All of participants (329 participants) graduated from English Immersion Camp (EIC) 2012!
This year we held not only 'EIC 6 Days Program' for children who are studying Kumon English materials I1 or above or have achieved EIKEN Grade 4 on the test in Practical English Proficiency (STEP) but also 'EIC 4 Days Program' for children who are studying Kumon English materials G2~H2 or have achieved EIKEN Grade 5 on the Test in Practical English Proficiency (STEP). While camp leaders (CLs) and children who joined 'EIC 6 Days Program' communicated with simple English sentences, CLs and children who joined 'EIC 4 Days Program' communicated with simple English words. Also, 3rd graders in elementary school were able to participate this year and through 4 camps all of participants (329 participants) graduated from EIC 2012!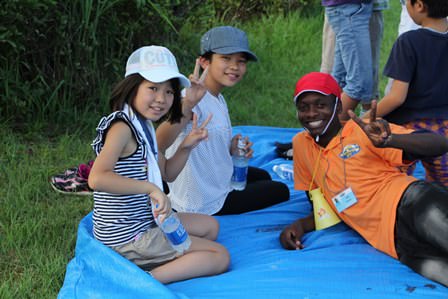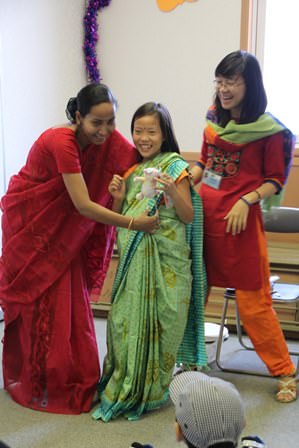 Global camp from different countries and regions!
Students from 20 different countries who are living in Kansai area cooperated for Camp 1 (EIC 6 Days Program) and Camp 2 (EIC 4 Days Program) and students from 17 different countries who are from Ritsumeikan Asia Pacific University (APU) cooperated for Camp 3 (EIC 6 Days Program) and Camp 4 (EIC 4 Days Program). Most of them are non-native English speakers and children were able to communicate in English with Camp Leaders from different countries, played fun English games, learned about Camp Leader's countries, and challenged to introduce their hometown in English. Children grew further with confidence through various activities in EIC!
Take Action! ~Well Done Points & Bottle Cap Project~
This camp is not only for one self but also about taking action and what one can do to contribute to the world. Therefore, we have carried out Well Done Points and Bottle Cap Project since 2010.
This year, the children collected 5,807 Well Done Points in total and as an appreciation of their effort, the Hotel Biwako Plaza changed them to 175,000 yen and will donate for the place where people need support such as stricken area in Tohoku.
In addition, we were able to collect about 18,800 bottle caps through Bottle Cap Project, will exchange them into vaccines, and provide at least 23.5 vaccines for children around the world who suffered from polio.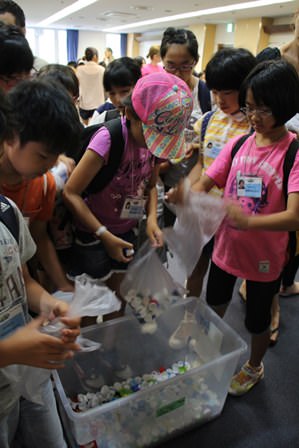 Camp Impression from participants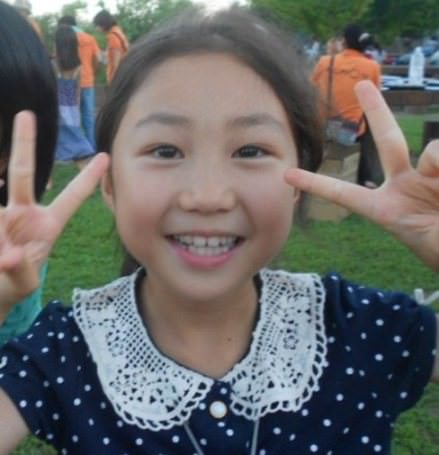 EIC 6 days
Kasumi Endo (3rd grader)
There are many countries, languages, and cultures in the world. There are many languages, but, English is the most spoken language among them. I think it's nice that there are different languages, but, we can communicate with everyone by speaking English.
I observed friends in the bus on the way to EIC. I was scared because there were many older friends, but, we became good friends soon. Also, all Camp Leaders were kind. I got confidence in English because even though I couldn't express myself in English, Camp Leaders listened to me patiently until they understood my English. After I got confidence in English, I felt I want to speak English more. I was also happy that Camp Leaders told me my English pronunciation is good.
In 'Traveling Around the World' program, I learned many things about camp leader's countries. After going home, I told many things I learned to my family. After that, I went to the library to check 20 Camp Leader's national flags and researched their countries as well. As I have learned about them, I felt that there are various countries and people in the world.
If I can speak English, I can know more about the world. So, I want to learn English trying not to forget 'Don't be afraid of making mistakes. Let's try communicating in English.' and someday I want Camp Leaders to see how much I grow up. I love EIC!
Kasumi Endo's Parent
I have thought for a few years that I want Kasumi to join EIC if we can have a chance. Once I showed an EIC pamphlet to her right after I know 3rd graders can join EIC from this year, she said 'EIC looks fun. I want to go! '. I thought her positive answer is great. To be honest, I was worried if she can understand English or not.
She cried at the end of graduation ceremony. She nodded a few times Camp Leaders lifting her up and talking to her. After seeing her crying, I was touched that she challenged various things with a small body and could have really fruitful and enjoyable time for 6 days with Camp leaders' and friends' encouragement. After coming back, she pleasantly talked about Camp Leaders, friends, and various things with sparkling eyes. Thank you for giving us a great opportunity to join EIC and I really appreciate that we could have a precious and wonderful experience.
Kasumi Endo's supporter – KUMON Instructor
I recommended her to join EIC because my other Kumon students joined EIC and had a wonderful experience every year. I was a little bit worried about her because she is a 3rd grader which is the lowest grade in EIC, but, I'm really glad that she had a touching and global experience. I didn't worry about her English ability because she usually studies English diligently and steadily. I hope it will be normal for her to speak English through EIC experience and I want her to broaden her horizons from the bottom of my heart.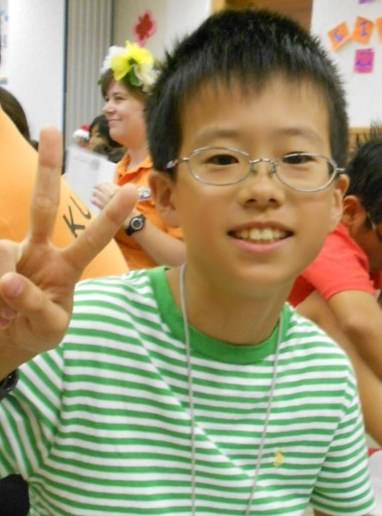 EIC 4 days
Yu Sakata (4th grader)
When I heard about this camp for the first time, I thought "I can't live in English because I'm not good at English. What if some people laugh my English mistakes?" Also, I was worried to join EIC because I have never been far apart from my home for 4 days. However, as I spent day by day in EIC, my worries were getting smaller and smaller thanks to kind Camp Leaders and friends. Camp Leaders always tried to listen to my English hard with smile which may be wrong and simply and surely corrected my mistakes and taught me English when I didn't understand. They are from many countries such as Singapore, Botswana, Germany, and Indonesia. I realized English is great because we can go to many countries and communicate with many people if we can understand English. Though English is difficult, if we are not afraid of making mistakes and try to communicate in English, we can understand how fun English is to communicate. This camp was great experience for me. I appreciate Camp Leaders, Camp Staff, EIC friends, and my mother.
I will remember 'Don't be afraid of making mistakes. Let's try communicating in English.' and try my best to study English so that I can join EIC 6 Days Program and meet Camp Leaders and EIC friends again.
Yu Sakata's Parent
When I asked him to join EIC for the first time, he didn't say 'Yes' because he had no confidence and was afraid of making mistakes to speak English. Then, we read EIC pamphlet and talked about the aim of EIC together and finally he decided to join EIC. Though he decided to join EIC, when we arrived in the hotel, he was so nervous and his face was stiff. I felt that 4 days were so long for me. I couldn't forget his anxious face on the first day. In my mind, I kept wondering that 'Is it ok for him to spend days only in English? But this experience will lead to his growth'. However, when I saw his face at the graduation ceremony, I felt sure that joining EIC is right choice. I was moved by presentation about his dream in English and group performance with friends. He seemed to have no confidence yet, but I could see his satisfaction and sense of accomplishment after spending 4 days.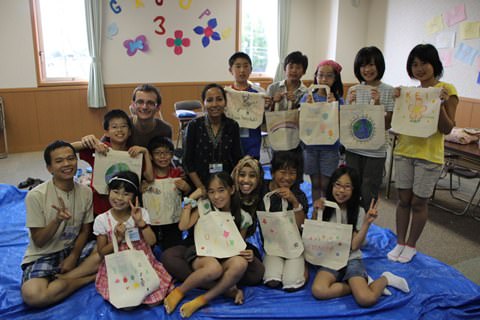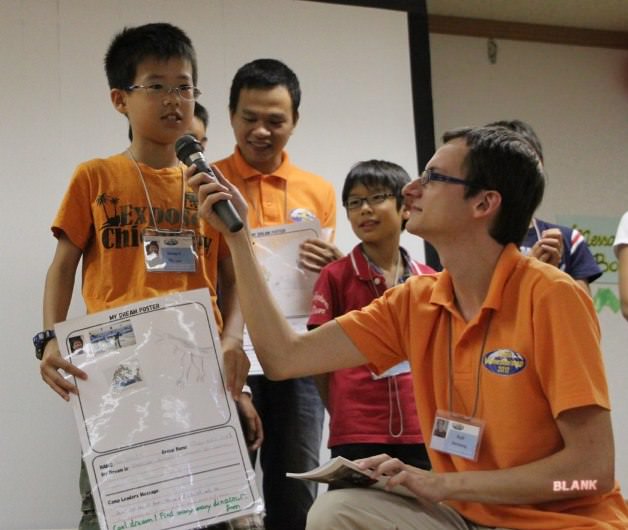 When we went home by bus, he was fine but suddenly became quiet and cried. When I asked the reason, he told me he felt sad to say goodbye to kind Camp Leaders and friends. I felt when seeing his crying that he spent fruitful days with everyone and challenged courageously without being afraid of making mistakes as well as his feeling toward English has been changed a little bit. I was happy to hear from my son 'I want to join EIC 6 Days Program next time. I want to meet Camp Leaders and friends again!' Thank you very much for a special experience.
Camp Impression from Leaders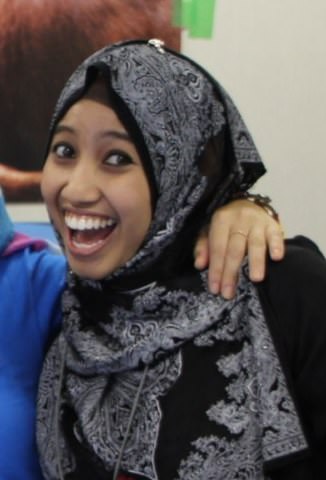 Akira (Camp Leader, Malaysia)
"For me, 2012 EIC was such a lovely experience. The camp was filled with energy, joy and opportunities. The camp taught me a lot about friendship, cultural differences and unity. I learned a lot from the kids. When I spent time with the kids, I could see that each one of them had so much potential and I realized that the camp organized various activities in order to make the children discover and show their potentials. Besides that, the camp taught not only the kids but also the camp leaders moral values that we adults tend to forget. The camp taught us to care about the world and at the same time chase our dreams no matter how old we are."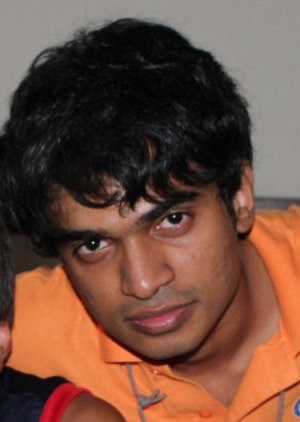 Sham (Camp Leader, Sri Lanka)
"When the end of the camp was closer I realized how much the kids has moved into my life that, getting away from them would be one of the most painful event. During every night meeting I realized how much we loved the kids and of how much we wanted to improve their English and life as a whole. On the camp graduation day as the kids walked through the tunnel it was the moment that I realized that kids are angels who was brought to the camp to teach us life. I am so glad that I have created lifelong friends and I am looking forward for a reunion with all these kids and also the camp leaders. If given another chance I would love to be a part of this camp again."