The 4th Global Network Initiatives (GNI)
Dear Friends of KEIA,
We hope all of our KEIA family members are doing well in their own daily life despite the continuing pandemic year. We would like to meet everyone in person but ever since the corona started in 2019, GNT's activities,including camp, has been limited to mainly online events. So we would like to take this opportunity to catch up with as many people as we can and get to know what everyone has been doing after the last GNT's activity or event you have joined!

We would like to invite you all again to come and REUNITE and feel at home, while sharing your current situation!
Please join us to update your situation and also we would like to share with you about GNT's plan for 2023!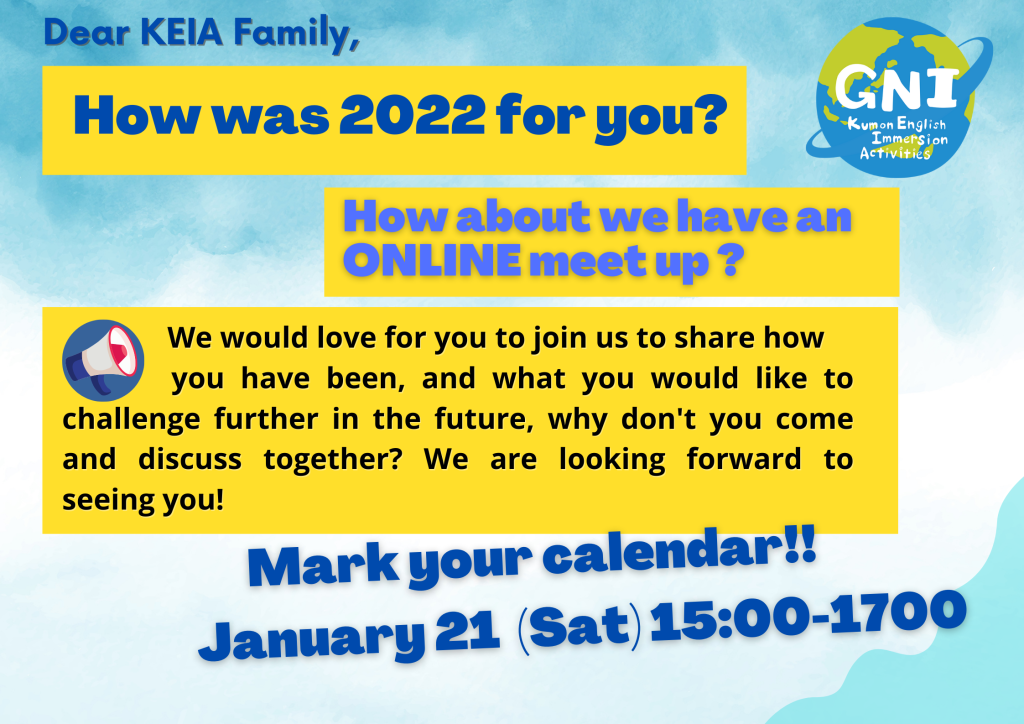 Program Highlights:
This event is open to all who have been involved in GNT KEIA activities for the past 22 years mainly high school and above! Let's share our best moments and experiences with others.
Get to know each other's growth and experiences and be inspired & think about what we may be able to do something together.
Please share your ideas to create places and opportunities that will make you want to contribute to the growth of the next generation.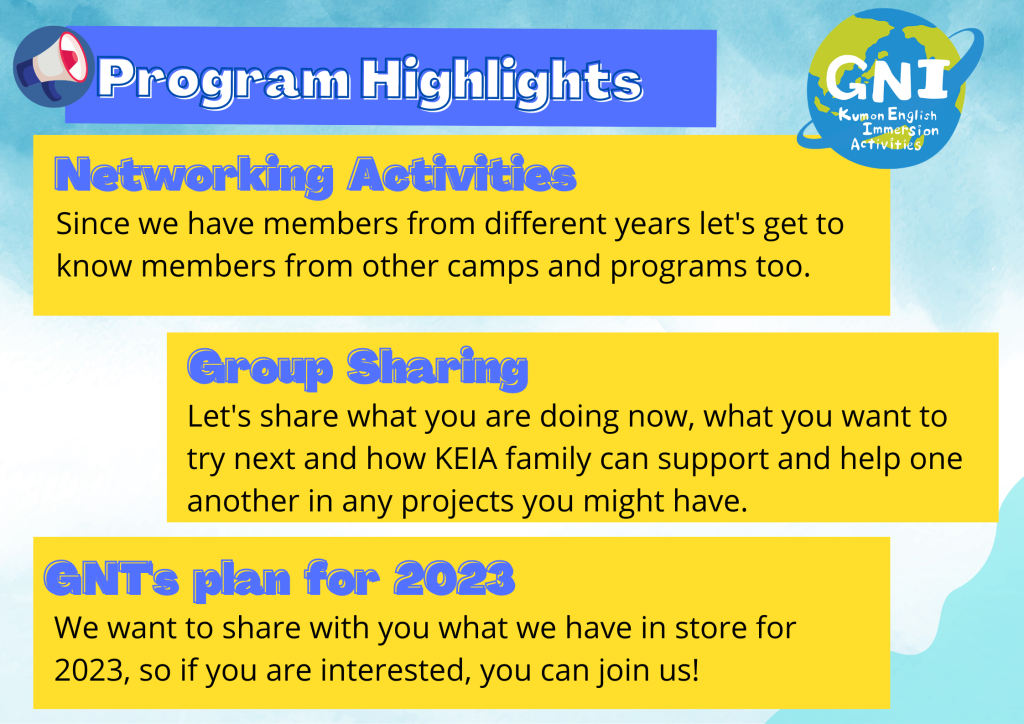 Join us at your convenience.
If you wish to join but can only join us partially, please let us know.
We will be using either English or Japanese language or both if necessary.

Contact us:
KUMON INSTITUE OF EDUCATION CO., LTD.
Global Network Team, Office of the President
〒532-8511, Kumon Kyoiku Kaikan,
5-6-6 Nishinakajima, Yodogawa-Ku, Osaka
E-mail: english.camp@kumon.co.jp
☎TEL:06-6838-2683 (Weekdays 9:30~17:30)
We look forward to seeing you!