One of the action you can do right now!
This is an idea from our Camp Leader Erica (EIC 2016-17) who shared in the 20th EIC Anniversary Online Gathering!(We will upload digest video once it's ready.)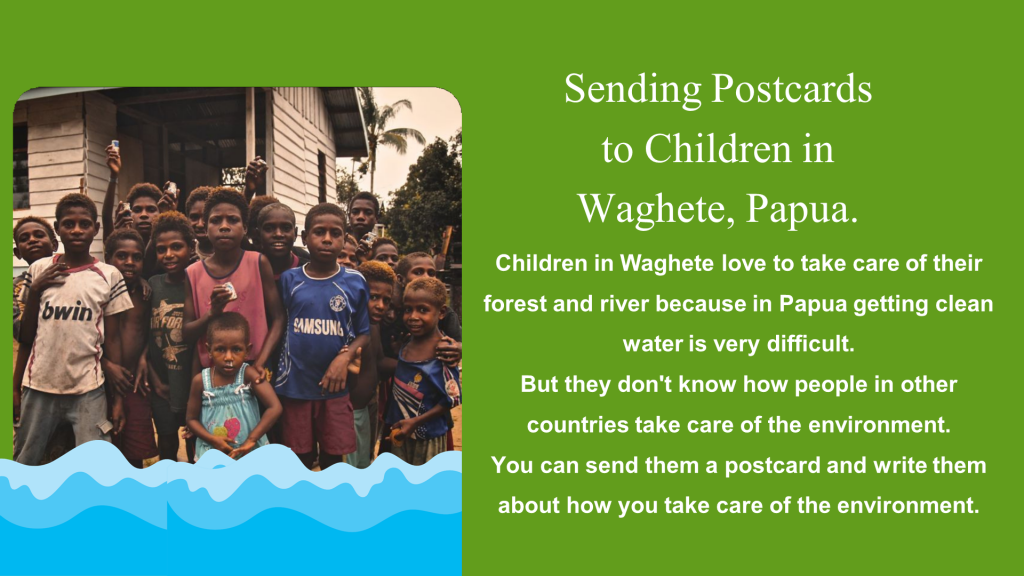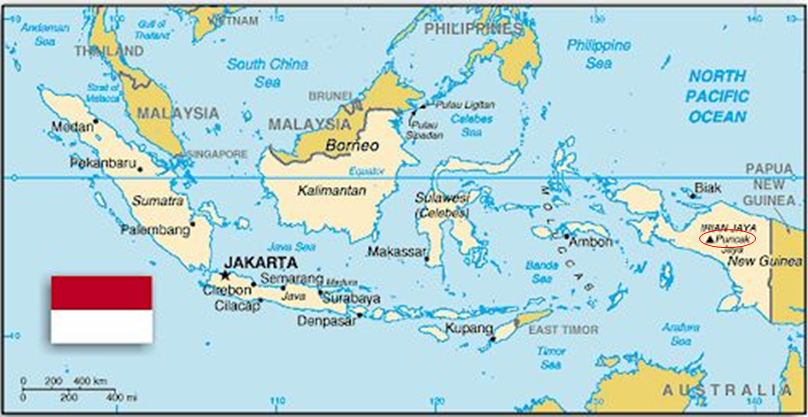 The goal of this activity:
Children in Waghete can know that the world is really big. There are other places than Java Island. Even bigger countries. Therefore, they will have a bigger motivation to study.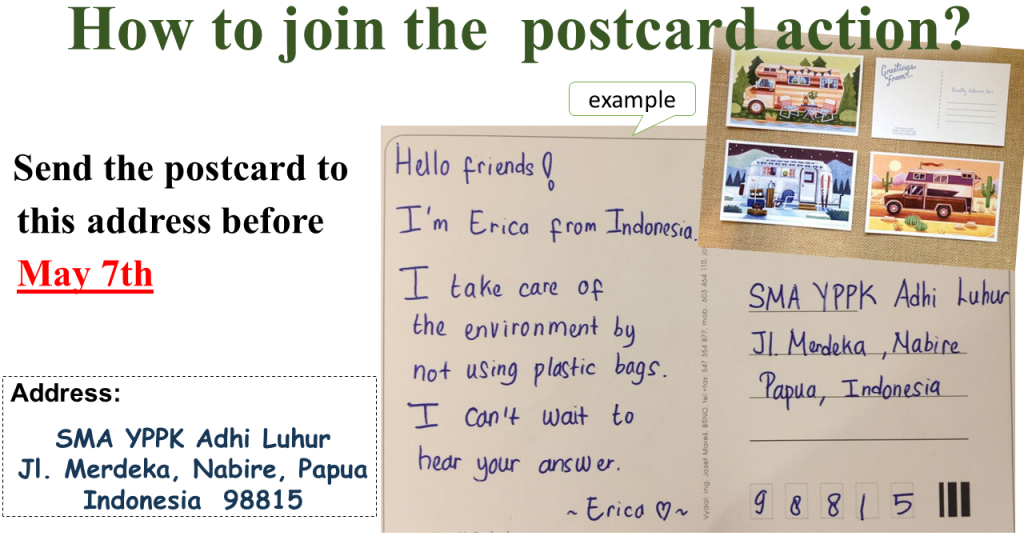 Address: SMA YPPK Adhi Luhur Jl. Merdeka, Nabire, Papua, Indonesia 98815
After receiving your postcards, our friends in Papua will send us a video on how they take care of their environment.
We will update on Website and if you wish to receive by E-mail, we will send it to you. Please fill ≫this form.