Happy Holidays from the GNT!
Merry Christmas 2020 and Happy New Year 2021!
The festive season can never be the same without friends and family,
that is why we would like to thank you very much for your support, trust and encouragement throughout the year!
It has been a very challenging year with so many things to adapt to a find a "new normal".
No matter how difficult the times have been, we have sailed through because of your support!
With hopes in our eyes and love in our hearts, let us express our gratitude to you all.
We hope that 2021 will be another year filled with many surprises that we can get through together!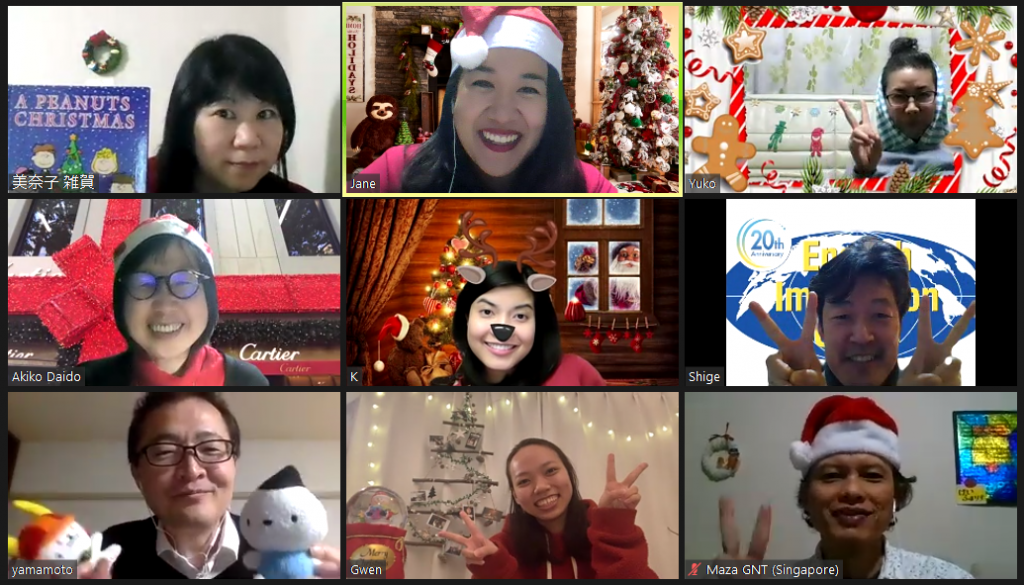 For GNT as well, we have been having many discussions and gatherings online!
And we hope that in 2021 and onwards no matter where you are, you can also join us online!
Online events such as 20th Anniversary, EIH, EIW and EIC Cafe Events!
We hope to create an even stronger network with the EIC Family and we need your support!
Please join us if your schedule works, we plan to update everything timely on our website, so please come by to stay current about our latest events! We send out Mail Magazines every month so if you haven't been receiving them please do contact us!
(Kumon GNT office will be closed during the New Year's holiday from Dec. 29, 2020 – Jan. 4, 2021)
Let's toast to yesterday's achievements and tomorrow's bright future!
Merry Christmas and a very HAPPY NEW YEAR!
Leave a comment
Related article