EIC 15th Anniversary Event is coming soon!
Hello, EIC family members

This is Yuko from Global Net work Team.

Last Monday and Tuesday, we went to Shirako, Chiba which we will have the 15th Anniversary Event

Near the hotel, SAKURA have started blooming! It was very beautiful!!
We hope its will be fully blooming on the day of the event☆
Who can join the event, we are very looking forward to meeting you all!!!
Who cannot join, we will broadcast some programs through USTREAM.
Please check it out! USTREAM

Also, we got many Video letters and messages from EIC family from all over the world!!
You can see them here!
We are still waiting your messages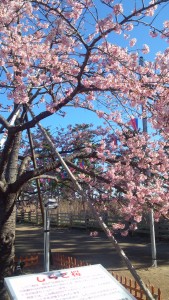 Leave a comment
Related article