Great job everybody!!
Hello 🙂  This is Yuko from Global Net Work Team.
It is getting cold… Please stay warm and don't catch a cold!!
Do you know what is Well Done Point??
EIC2015 Well Done Points have sent to 4 groups.
Let me share about one of them.
Do you remember about earthquake in Nepal?
There is a group of students working for Nepal Earthquake relief activity named "Pray for Nepal". Thanks to Ritu (Camp Leader EIC2015 from Nepal), they reported about donations from EIC2015 Well Done Point on their Facebook page.
https://www.facebook.com/APUPrayforNepal2015/
(You need facebook account to see.)

We will summarize about Well Done Point and upload on EIC website.
Please check our site sometimes!
☆Have a nice weekend☆
What is your plan for weekend?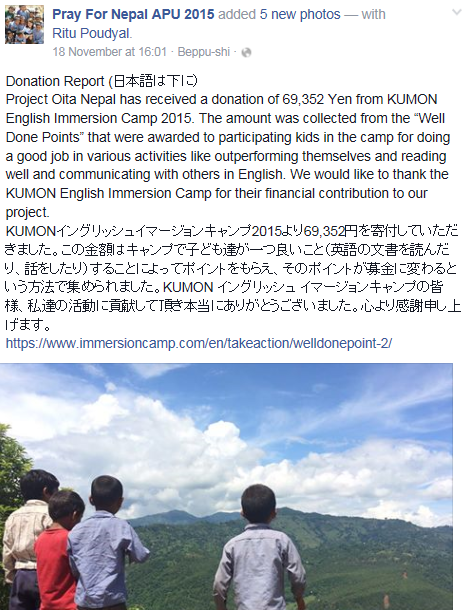 Leave a comment
Related article