My Fantastic Memories in UK
Hello, everyone!
This is Shion from EIC 2009 Hachikogen. I'm in 3rd grade at high school now.
Today, I would like to share my summer vacation in UK with you.
Last summer, I went to Malvern in the UK to stay for 2 weeks.
I went to the school and stayed in a homestay.
There is one of the most important experiences for me.

I went to the school in the morning every day. I studied English, culture, food, daily life and so on.
Local students studied together.
In the afternoon, I went to a lot of famous places in the UK.
For example, Gloucester Cathedral".
This place is a location where Harry Potter's film was shoot.
Also, we went to the places by bus and I talked to a lot of English students and took pictures.
It was a very good time. I still keep in touch with some of them.
About homestay, my host family has my host mother, father, one
16 boy, and 10 and 14 two girls.
My host family's house is super big and there are a lot of pets .
Also the garden is large too. Many fruit trees are planted.
We played a lot, so, I can't write down all things here!!
I never forget this homestay experience ever.
Finally, I want to tell you one thing.
Don't be afraid of making mistakes, let's try communicating in English!!
Before I went to the UK, I was really excited. However, at the same time, I actually felt scared.
But now, I'm happy that I did a homestay. So, please try many things that you want.
Thank you for reading until the end.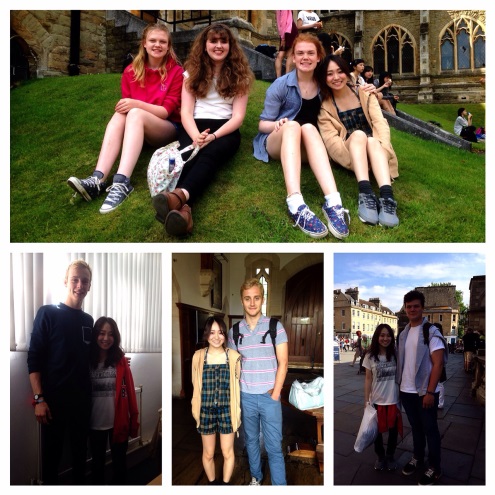 Leave a comment
Related article