OST Blog – Exploring Indonesia

My name is HIBIKI TERAO.I am 13 years old.My hobby is listening to music.

My name is KAHO YAMAMOTO.I am 12 years old.My hobby is swimming.

My name is SAKI OKAMOTO.I am 11 years old.My hobby is swimming.

My name is TAISEI HAMAGUCHI.I am 16 years old.My hobby is travelling and watchingbaseball games.

My name is YU MATSUBARA.I am 13 years old.My hobby is draw pictures.
Most interesting activities
1. Taman Mini Indonesia Indah (TMII)
We visited Taman Mini, which is the theme park about Indonesian clothes, architecture, and religion. We found that clothes, architecture and religion are different in each part of Indonesia. We learned that Indonesian is a region which has many tribes.
Secondly, we went to Komodo Museum in Taman Mini. In Museum there was a lot of insects. We also saw a really cute animal called Komodo. The komodo is two years old but he is so big! But we enjoyed seeing Komodo dragon the most. Final shopping. We bought straps, keychains, pouch, small drum, bag, and sunglasses. We also ate ice cream, potato chips, and orange juice. It was so much fun.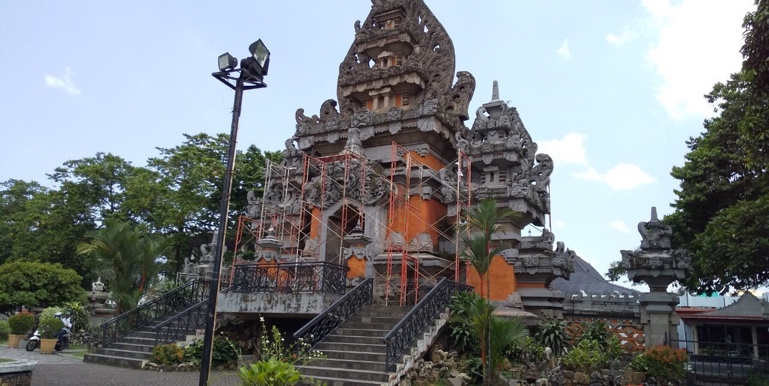 2. Making coffee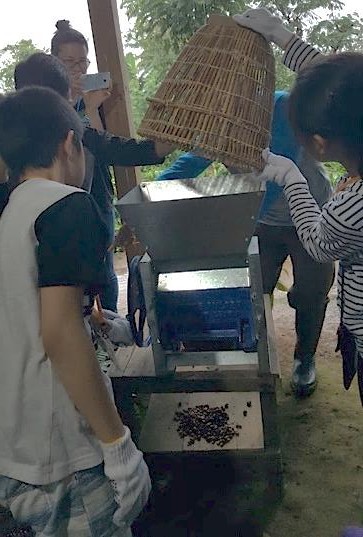 We went to Srikandi. Srikandi is a coffee farm by women in Lampung. There were a lot of women coffee farmers. Long time ago, a lot of women was doing house work and couldn't live normally, so they started making coffee to earn money. We could hear about how to make coffee! That's so interesting. In Srikandi, we experienced various things at the coffee farms. For example, how to take coffee beans from wood. Also, coffee trees needs three years for get some coffee fruit. Next, they take skin of coffee fruit, and they dry coffee fruit by sun. Also, they roasted it and make powder. Finally, they pack and sell it! These process are very interested for us.
3. Sepak Takraw
We played Sepak Takraw in Datarajan's elementary school, Lampung. We played Sepak Takraw with students. Sepak takraw is a sport from South East Asia, and it is very similar to soccer and volleyball. We use our feet and head to play it. Sepak takraw was so difficult to play well. Not only us, but also students sometimes failed. We played it for about twenty minutes. We had a good time to play sepak takraw. We would like to play it again.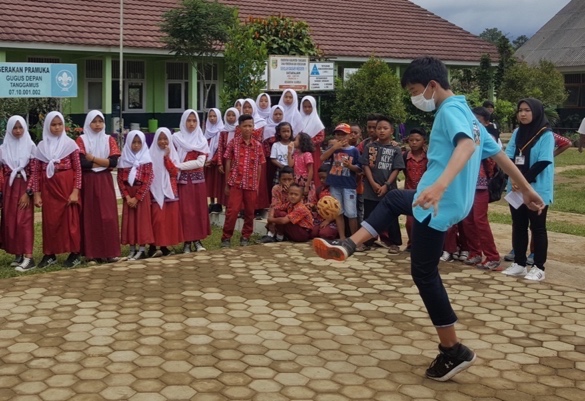 Happy moments
1. Datarajan elementary school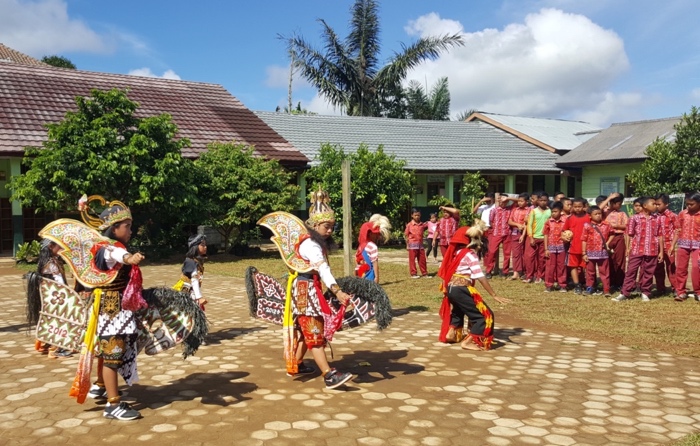 We went to Datarajan's elementary school in Lampung. In Datarajan's Elementary School, we danced traditional welcome dancing, planted trees, played sepak takraw, and did some ice breaking activities. When we communicate with students, we used Bahasa Indonesia, which means Indonesian language. We became very good friends eventually.
2. Coffee farms     
A coffee farm in Srikandi is a place that a lot of women works to make Indonesian coffee. I drunk Indonesian coffee, first time of my life, so I was happy to taste it. Also it was fun harvesting coffee beans and knowing how they made the coffee farm.
3. Singing and dancing
In Datarajan elementary school, I met with many Indonesian Children. We ate together with them. We also enjoyed singing and dancing Pen Pineapple Apple Pen song and Fortune Cookie song. Everybody was having a lot of fun.
It was really memorable.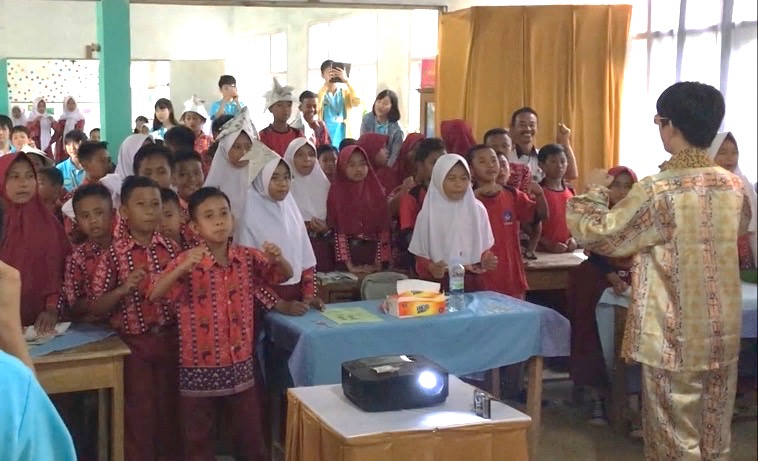 Surprising moments
1. Delicious foods and snacks
We were surprised at Indonesian food and snacks. We have two reasons. First, Indonesian food is more spicy than Japanese food. However, we like all of Indonesia food. Next, Indonesian snacks is sweet things are so sweet. But it was very delicious.
2. Toilet
When we heard about toilet of Indonesia, we re so surprised! Because Indonesian toilet can't flush toilet paper. In Japan, we can flush it, so we flush paper by our habit. we can felt difference between Indonesia and Japan by this occurrence.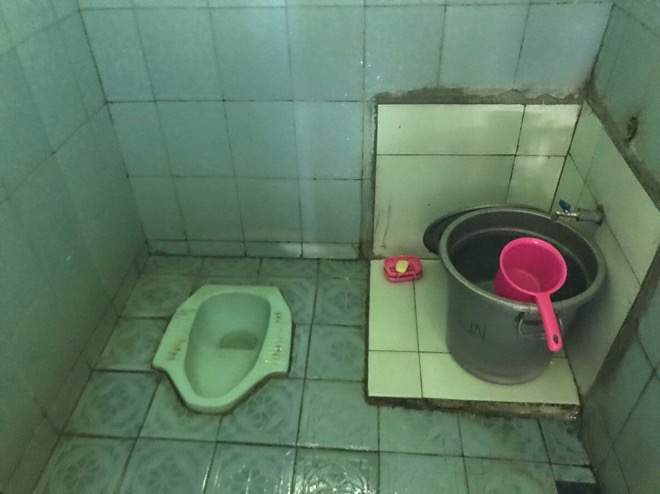 3. Bikes
We were surprised at there were so many bikes on the road in Indonesia. In Japan, we can see some bikes, but we had never seen many bikes which fills on the road. We also surprised that some people rode a bike with someone.
What we learned about the world from joining OST
We learned that around Indonesia has a lot of traditional events and different kinds of culture. It is different between Indonesia and Japan. For example, about traditional house, clothes, and food. We learned that Indonesian food is spicy compared to Japanese food. We ate fried noodle and it was very spicy but delicious. We also learned that most of Indonesian people are Muslim. Muslim have to pray five times in a day. Moreover, through this OST, we learned that Indonesian economy is developing. On the other hand, we learned that Indonesia has many problems such as poverty of some people.
Leave a comment
Related article