(Update) Latest of 'What are you doing now…..?' Vol.003 – Haru Sugishita (EIC 2010 & 2011)
Hi GIC (EIC) members,
This is Haru whom we featured her in our EIC Blog Vol.003 (September 2019).
We would like to thank Haru for her willingness to share about her update since the last time we posted about her in our blog.
★Latest update of Haru (September 2022)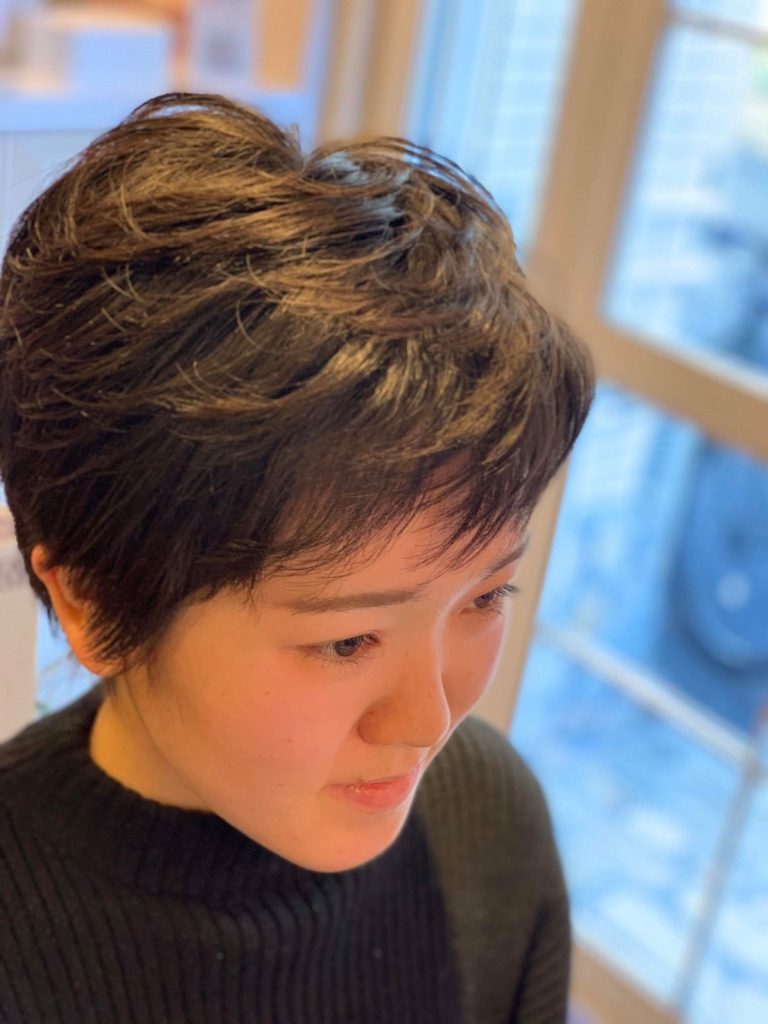 Present: Going to a college in the United States
What have you been doing since the last blog?
I am studying at a college in NY, USA and am double majoring in political science and drama. I wrote in my last blog that my next challenge was to study in a college in the US with the liberal arts education system, so here I achieved my goal! Utilizing the system, I can study both social science and art, which is something that I cannot do in Japanese universities. I am happy that I did choose the college that I am in.


What are you doing now and your next challenge?
I am going to graduate from college next Spring. Now I am working on my senior thesis and senior project and through them I am studying how art can fertilize society. My next goal would be to do something meaningful to our society with what I learned in college with my political science and drama degree!

========== Blog post from February 2019 =========
Dear EIC Family members, hope everyone is doing well where ever you are. Did you enjoy reading the EIC Family Blog Chain so far? This time we would like to introduce Haru Sugishita. Please read till the end. AND please don't forget to write your comment. Thank you and very much appreciated. ENJOY READING
Name: Haru Sugishita
Participated in EIC: 2010 & 2011
Hometown: Tokyo
Present: University in USA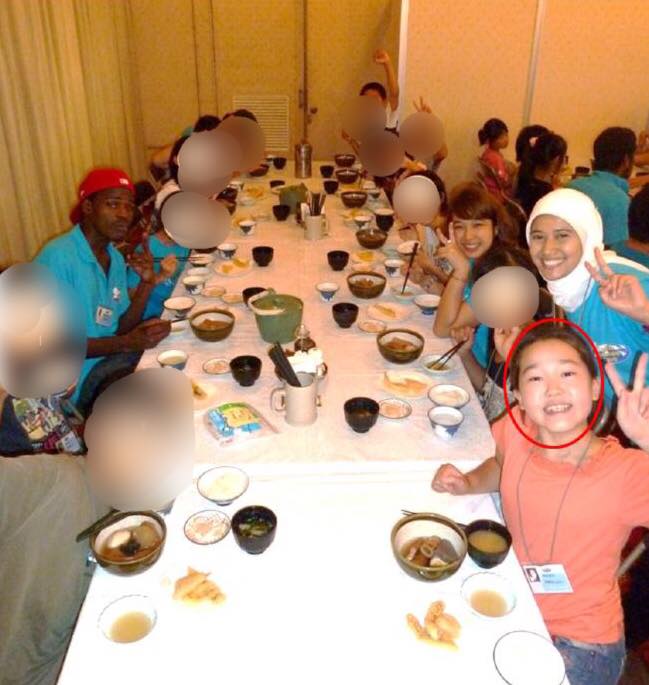 Hi, EIC Family members!
Nice e-meeting you! In this blog I would like to share my experience after I attended EIC.
What I did before: Firstly, I would like to share about my life in the US. I lived in the United States of America two years ago (2017) for almost a year. I went to a local high school in Sturgis, a small town of Michigan through my study abroad program It was my first experience of living abroad and I experienced a lot. I was able to interact with many people from different cultures and ideas and had many opportunities to use English (EIC spirit!). I got friends coming from not only US, but also from Slovakia and Vietnam. At my birthday party, we sang "Happy Birthday to You" in different languages. It was also a fun moment. Sharing our experiences, both small and big, from their politics style to the pictures of the hometowns' beautiful landscape, was truly interesting and exciting. In addition I got precious learning such as to be open to others. I remember that I thought it was really nice to praise each other about their achievements in academics, athletics, or even outfits without hesitation. It was lot of joy to adapt to any new ideas and compile them in myself.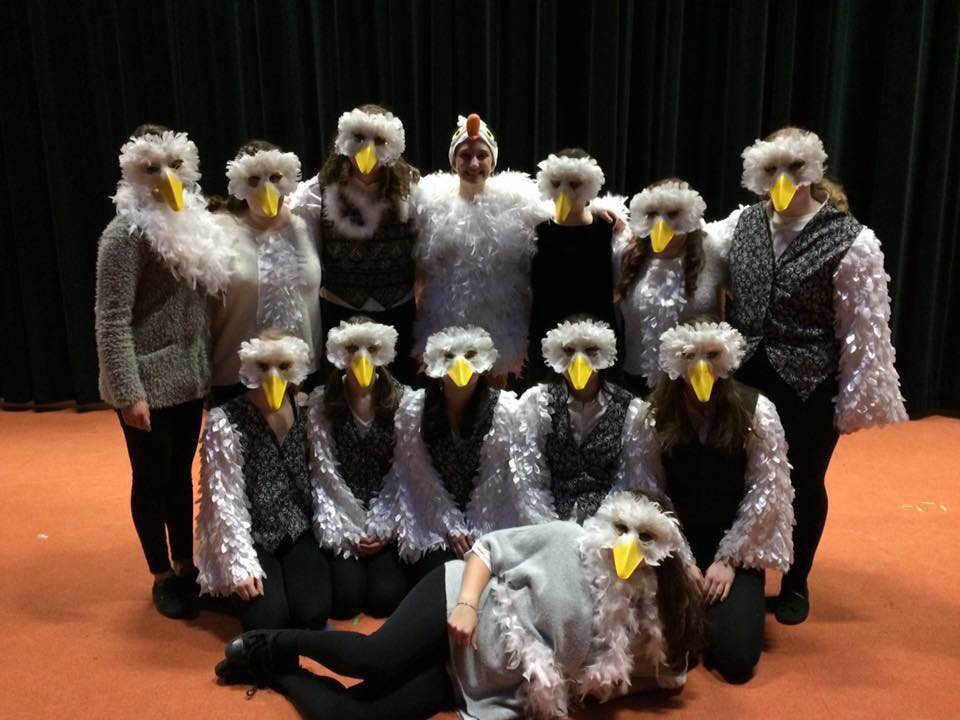 Reason why I decided to study abroad: Definitely came from my experience in EIC. I really enjoyed interacting with camp leaders from different countries and got inspired by the talks about global issues. Since then I have wanted to take a part in international cooperation as my job. In order to get necessary English skills and gain more knowledge of interactions with the world, I went to the US.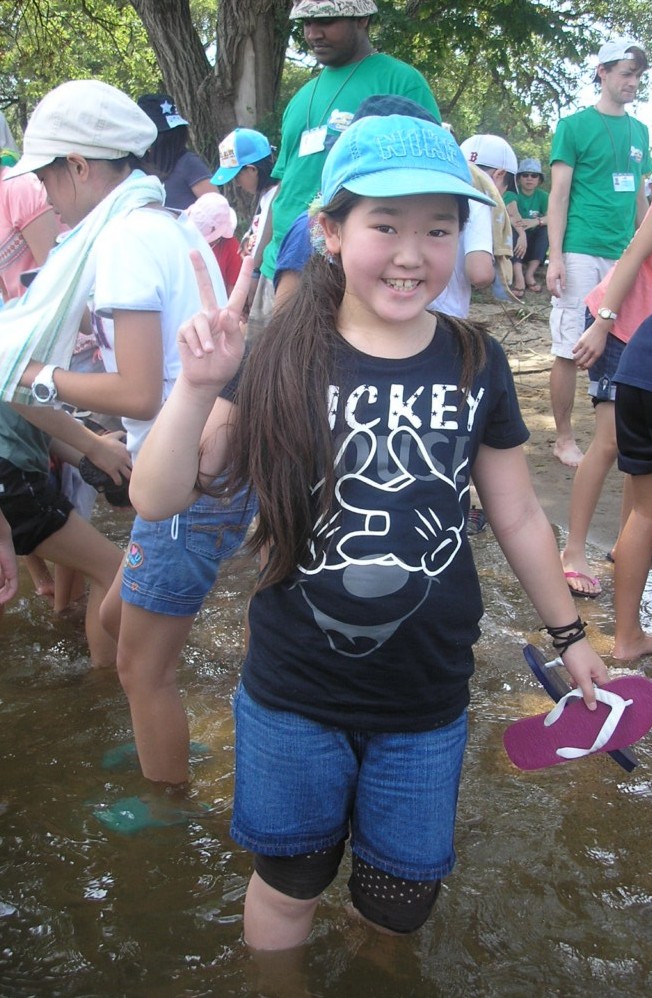 What I am doing now and my next challenge: Now I am in the third grade of high school and it's time to think about my future. My dream now is to be in charge of conflict prevention. In order to achieve this goal, I decided to apply for colleges in US. It was a great experience for me to apply to colleges abroad, because I could examine myself really deeply through essay writing about my characters, interests, and aspirations (a unique component of US college admission.) I could find who I am, why I am here,and what I am going to be. I hope I can share more when I enter college.Let me introduce little bit about US colleges and US educational system. Students not only focus on studying their major, but also take classes of various disciplines. The so-called liberal arts education attracted me because through studying every subject, I can gain skills like critical thinking and logical expression. Also necessary knowledges for conflict prevention, which involves a lot of consideration in politics, economics, ethnicity, religion, history, geography, psychology, ethics, etc. are important.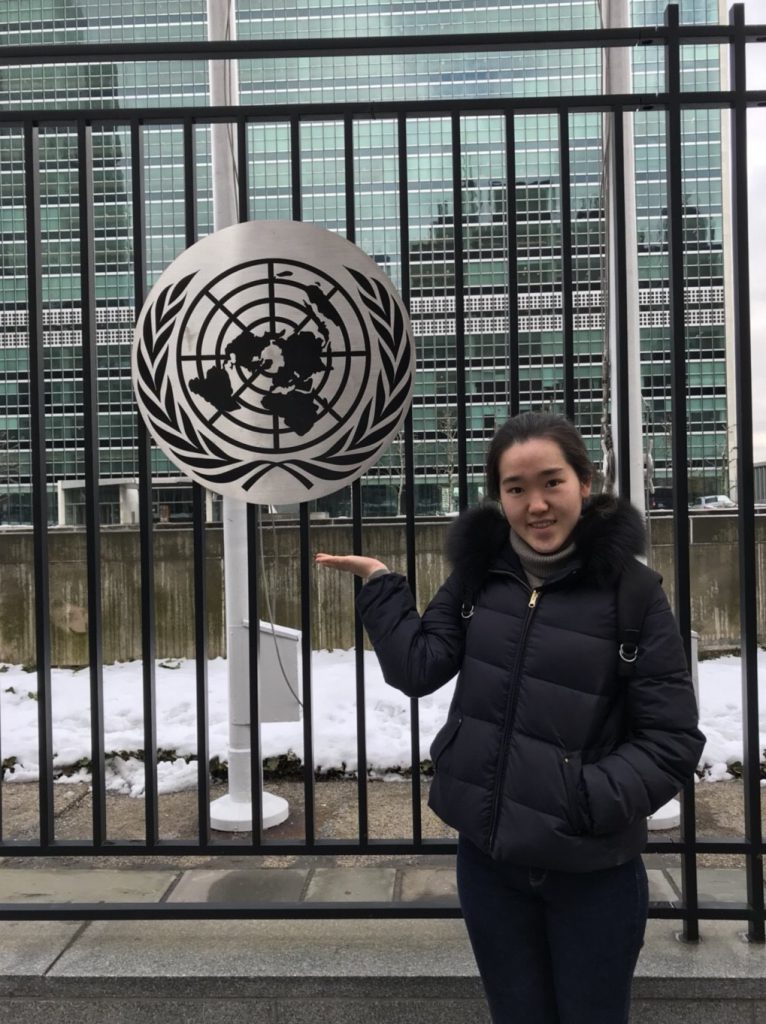 Message to EIC Family (especially juniors):For high schoolers reading this, I really recommend to think about colleges abroad as one option of your future.
Lastly, thank you for reading till the end. I really appreciate this opportunity and look forward to your comments.Who would you like to hear from:Next writers, I would like to hear from Marika Shimizu, Nikki Oki, Than tan, and Amata (My EIC friend and camp leaders!!!). Hope to see you guys soon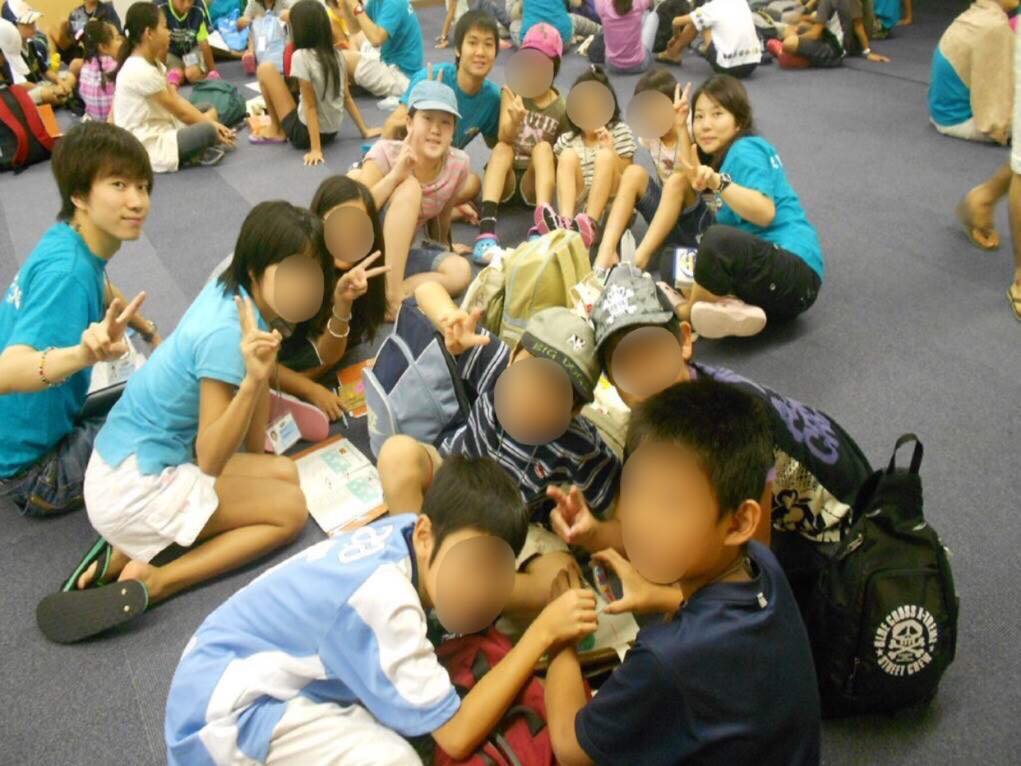 Global Network Team (GNT) will be contacting the people whose names are mentioned in this article for the next blog. Also if any of you who are interested to write in the 'Blog Chain' please contact GNT at english.camp@kumon.co.jp
LET's CONTINUE TO KEEP IN TOUCH and ENCOURAGE EACH OTHER THROUGH THIS CHAIN!
Leave a comment
Related article