In honor of our Camp Leader – Alisha from Nepal (EIC 2014)
Dear EIC Members,
Today, GNT is sadden to bring you an unfortunate news regarding the recent passing of one of our EIC family member, Alisha a camp leader from Nepal (EIC 2014). There are no words to hearing the devastating news today of losing such a wonderful friend.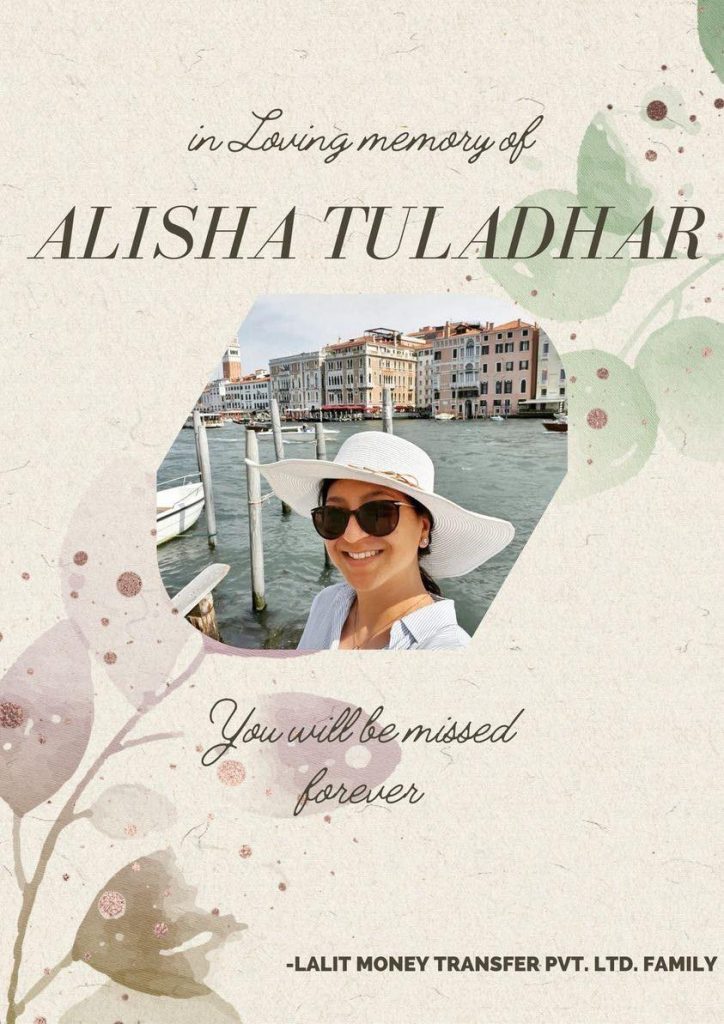 Alisha was one of the amazing 32 EIC camp leader in 2014. She was a hardworking person who took her work seriously but also enjoy her time with friends and the children in the camp. She was such an inspiration to those all around her and would light the room with her kindness and smile. You can always count on her for support, she would never reject, and would always be willing to do more. She had just finished her PhD in the UK and was on the path of a new chapter. It was such an honor to have met you and worked with you.
May her soul rest in peace. May God's Peace and Love rests with her loved one, and provide much comforts for her family and loved ones. She will always be remembered in our kokoro (heart
) forever.
As this happened suddenly and in this tough time, if you would like to leave a tribute or send your condolences to Alisha, you can do so here.
Alisha Tuladhar, (1993 – 2022) – ForeverMissed.com Online Memorials (Click)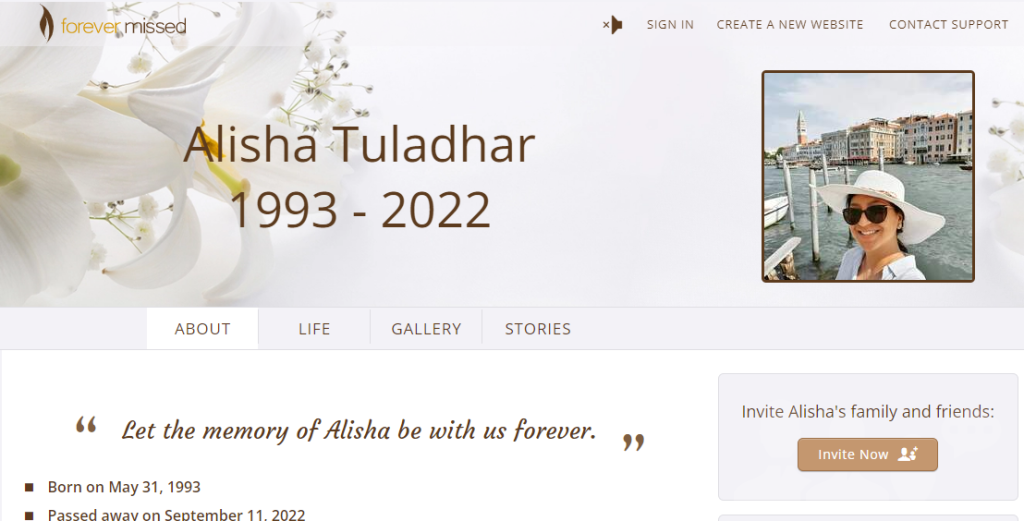 Global Network Team would like to express our deepest sympathy and unwavering support and sincerest condolences to Alisha's family. May God ease the pain from this loss, give comfort and peace to the family. And to the people who knew Alisha, wishing you too peace, comfort, courage, and lots of love at this time of sorrow.

Thank you Alisha for your contribution to EIC 2014 and the impact you have made to the participants (Children, Camp Leaders and Staff).
Leave a comment
Related article