(Update) Latest of What are you doing now…..? Vol.009 – Kotaro Oishi (GIC 2010-2011)
Hi GIC (EIC) Members,
This time we have the latest update of Kotaro who was featured in our August, 2019 blog (see below)
Thank you Kotaro for your time willingness to share your updates with everyone.
Our best wishes and that you will do well in your master's degree study and that your dream will come true one day.
Latest update of Kotaro
November 2022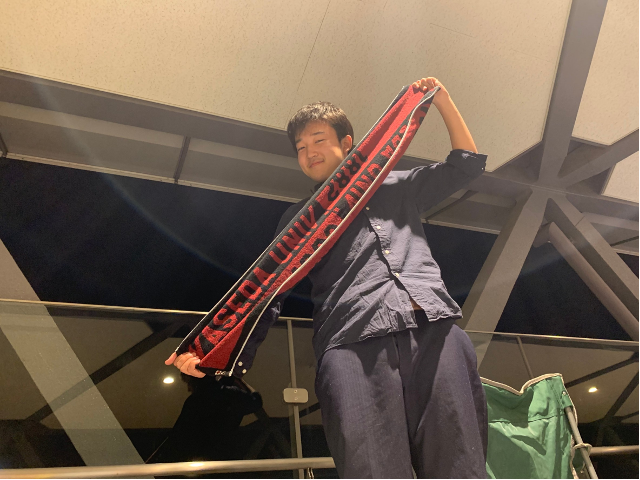 Name: Kotaro Oishi  
Hometown: Tochigi
GIC Year participated: 2010/2011
Past and Now: Studying political science and economic
Hello my friends! How are you going?
I do not remember even whether I have ever written some blogs or not. But it might be a good opportunity to appreciate my four year journey in the University and think about my next goal. Watching the baseball game with my friend, Waseda vs Keio, called soukei-sen(早慶戦)
Now I am in the final grade of Waseda university. My faculty is Political Science and Economy, but in particular, I have learned about the history of international relations after the WW2. Now I am writing my final paper (卒論 in, Japanese). The title would be "Nationalization of Japanese horse racing association in 1948 under the authority of GHQ". Although it is hard for me to write a formal research paper, I am very excited to read some records or journals which no one has ever read. My professor praised my research highly and told me that I could publish my book if I could improve the quality of paper!
It is no exaggeration to say that I devoted my time to studying and watching a lot of Anime. To tell the truth, I wanted to study abroad, but the pandemic disturbed my plan. I was shocked that I could not study abroad, and moreover, I could not believe that the awful disease became epidemic even in 21st century. I decided to leave Tokyo and return to Tochigi which is my homeland in 2020.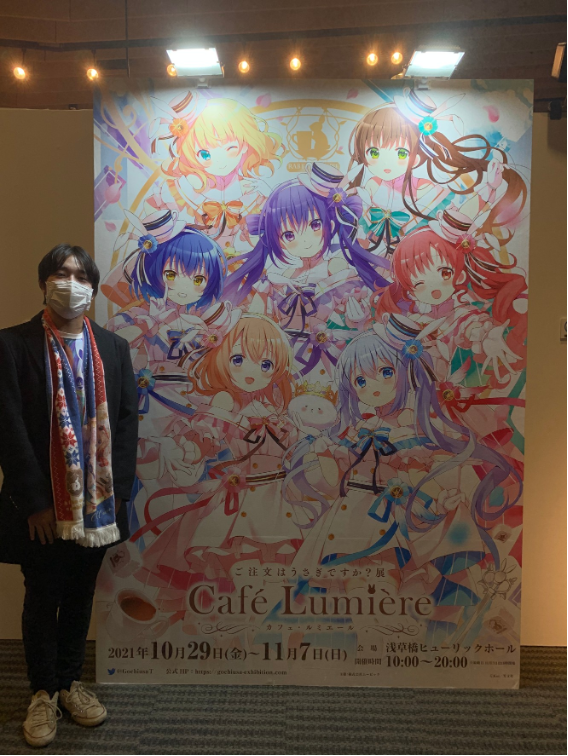 Nasushiobara-city, which I live in, is famous as a tourist area, but you will be surprised that there are no amusement facilities. I must say it is not convenient to live in. However, due to the quiet surroundings, I could devote a lot of time to my studies. I chose French as second foreign language to study, so I started to study for Test in Practical French Proficiency (仏検). So far, I could take grade of pre-2. Not only the language class in my university, but also Kumon were useful for me to study French!
Of course, I continued to study English too. I studied for TOEFL iBT and could take score 101. However, I was told that I could not study abroad. I was so shocked, but it was a good opportunity to notice that I should study not only English, but also other things IN English. That is a reason why I started to study for US certificated public accountant, called 米国公認会計士 in Japanese. It took long time to be familiar with auditing, US tax law, and complicated accounting, I could pass all four exams!. I am so happy that I could made it before I graduate from Waseda.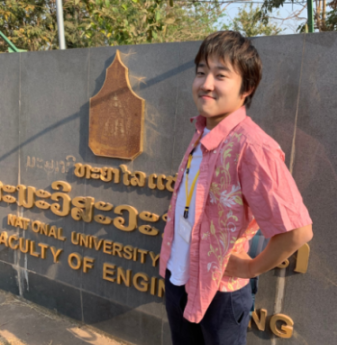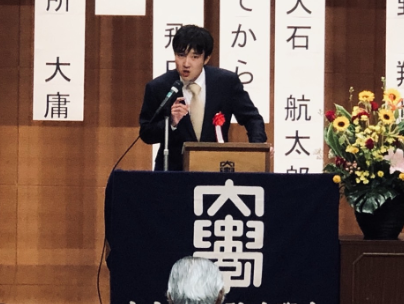 In the freshman year, before the pandemic, I could go to Laos as a member of Japan's Friendship Ties Programs held by Ministry of Foreign Affairs. It was my second time visit to South-east Asia. (The first one was EIC's Overseas Study Tour in Indonesia.)
The experience of home stay in countries where English is not spoken is one of my precious memories. I also joined the speech club called Yubenaki(雄弁会), which is one of the most famous clubs in Waseda. (Five prime ministers are from this club!)I took part in the freshman speech contest in Chuo University. Although I could not win the prize, I could notice how hard and fun to tell my opinion logically.
What I am interested in now
Not only studying. Now I am crazy about watching anime. Maybe you call me Otaku. I took some courses to learn about subculture. I think it is one of the options to engage in anime business. My favorite anime is "Revue Starlight". It always makes me energetic. If there is someone who likes anime, please contact me 🙂 Another hobby is, maybe some people know, watching horse racing. Before the pandemic, I frequently went to Nakayama and Fuchu, which have horse racing courses. I used to stay up all night in front of the horse racing course to watch the big races.
Next goal
Most students in my university tend to start to work after graduation. But I made up my mind to continue my studying journey. I decided to go to graduate school. Though a graduate school in Waseda was one of my options, I chose Hitotsubashi University located in Kunitachi-city in Tokyo. My new major would be Master of Business Administration, which is known as MBA. Through the experiences in the undergraduate and the study of USCPA, I found that I am more interested in the corporate management than economy. I want to study hard in the new school.
Message to EIC Family for juniors
DEVOTE YOUR TIME FOR WHAT YOU REALLY WANT TO DO.
Message to EIC Family for others
Unfortunately, I still cannot find my suitable occupation. As I wrote above, I feel like engaging in the anime business, but that's a whole other story whether I am suitable for the job. If someone has good advice for me, please tell me how I should start my first career.
========== (Below) Blog posted in August 2019 =========
Hello EIC Family!
We are back again after successfully completed our 19th year of EIC in August. It's surprising rainy days is still here? But how is your SUMMER season? Hope everyone is having a great summer time! With this we would like to introduce our no.9th volume EIC Family Blog Chain! The no.9th featuring someone who joins EIC 2010 & 2011 and who has a strong interest in politics.
He was featured in our KumonBuzz Place page in 2017. His dream is to find a job where he can use English and work with horses. Let's see after 2 years what he is doing now? Enjoy reading till the end and please write your comments or words of encouragement to Kotaro.

Hello, EIC members!The weather in Japan is awfully hot, but I hope you guys are doing well for your future. I`m writing this blog when I was taking part in EIC 2019 as a guest this time. My fantastic memories in 2010 and 2011 are being recalled. That is the reason why I decided to share my experience and life after I attended EIC.
What I did before
Since I was a lazy student, I had to go to high school for four years. No, I'm joking. Though it's true that I was in a high school for four years, the reason is that I studied abroad in Australia for one year. I spent lovely days there; having party every weekends, playing game with friends, and going shopping in the city almost every day…. Of course, it's not.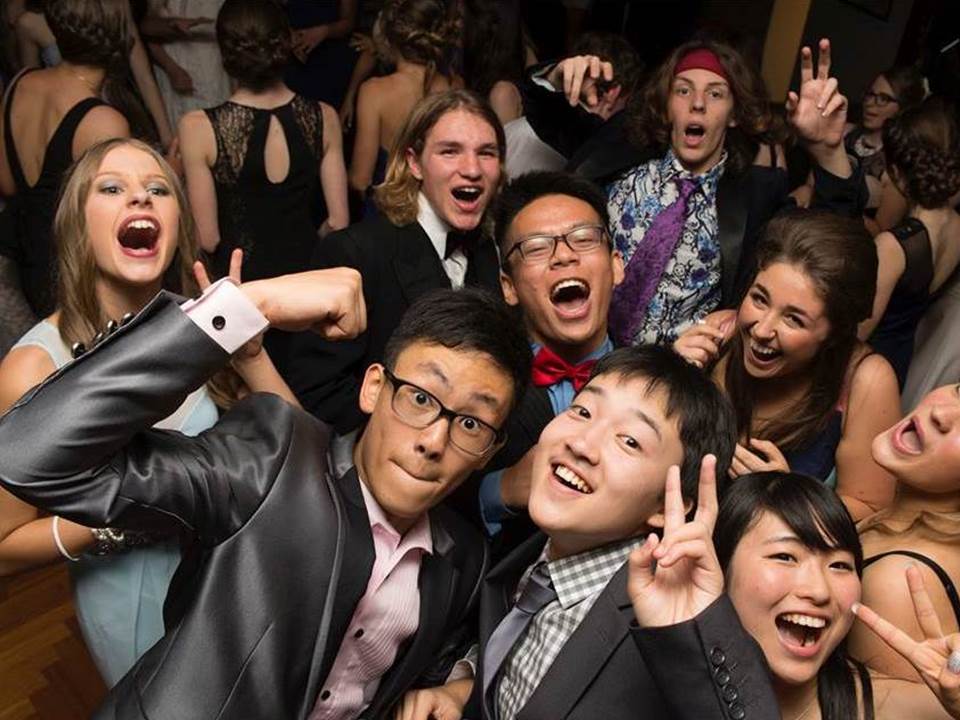 I really enjoyed daily lives with a lot of friends who have various backgrounds each other, but, at the same time, I sometimes had a hard day while studying abroad. Unlike a high school in Japan, an examination or an assignment were writing reports, (Of course, in English).Sometimes, I even could not make myself understood in English because of my poor skill of communication. However, the advantage of experiencing a life in a foreign country outweighs the disadvantage. I could not only improve my communication skill in English, but also learn he way to go on my way.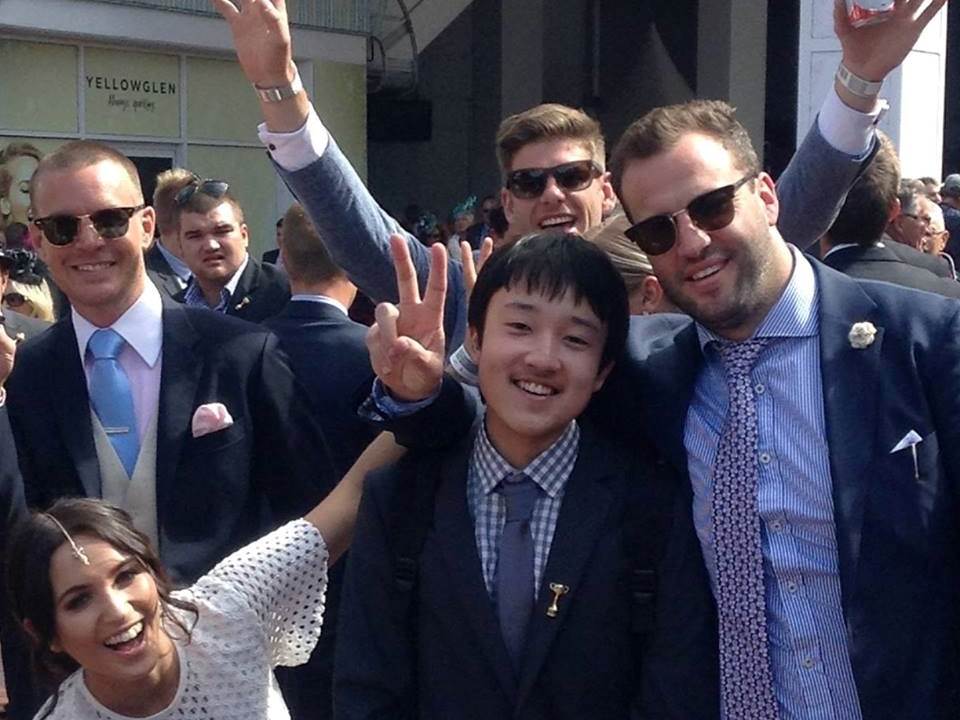 What are you doing now?
I am in Waseda university now and studying political science and economy. Especially, I am interested in political science. Features of my faculty is quite different from others, in the way that students have freedom in choosing any subjects about political science and economy. For example, while some students, who are interested in the history, can take a class teaching the postwar history of politics, others, who are good at mathematics, can take a class of microeconomics, which require the skill of calculus.
Why did you choose the things you are doing now?
As I said that I have strong interests in politics, I belong to a speech club named "Yubenkai". In the club, I sometimes make a speech about social problems and its solutions. Last June, there was a speech contest. Though I could not receive the prize, I could tell my opinion and my spirits with a strong passion.
How EIC influenced your life?
For me, EIC was an important turning point in terms of studying English. Before joining EIC, the aim of studying English was not clear; sometimes, it was boring for me even to study however hard I studied.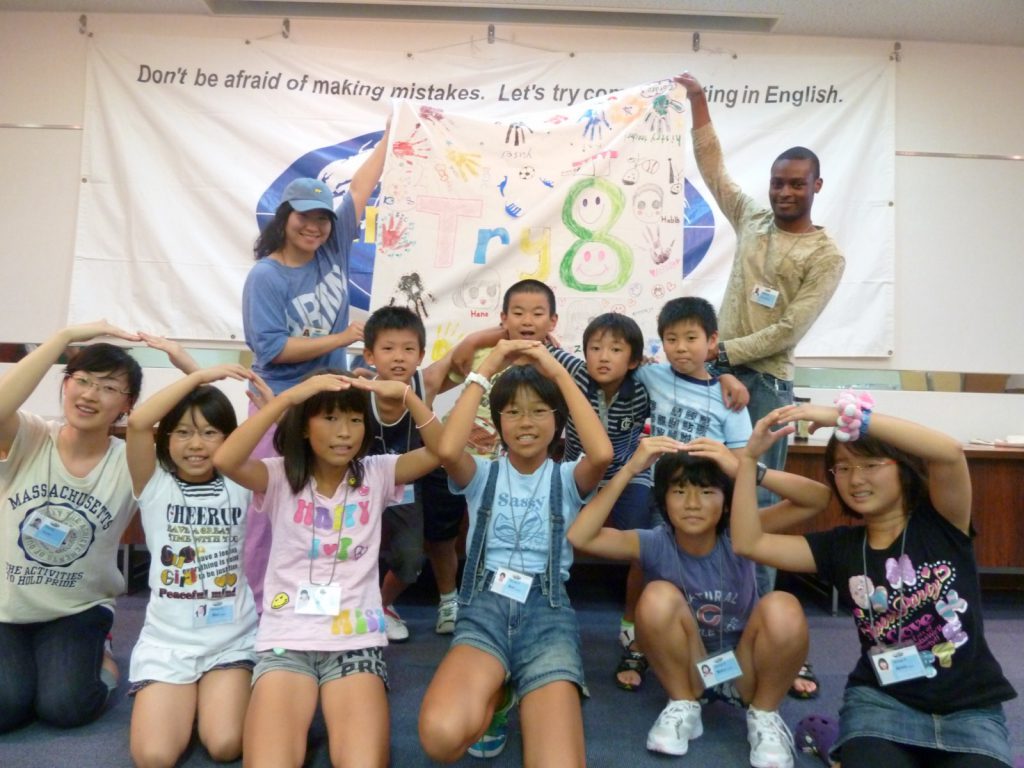 Next challenge
My dream is to find job where I can use English and work with horses.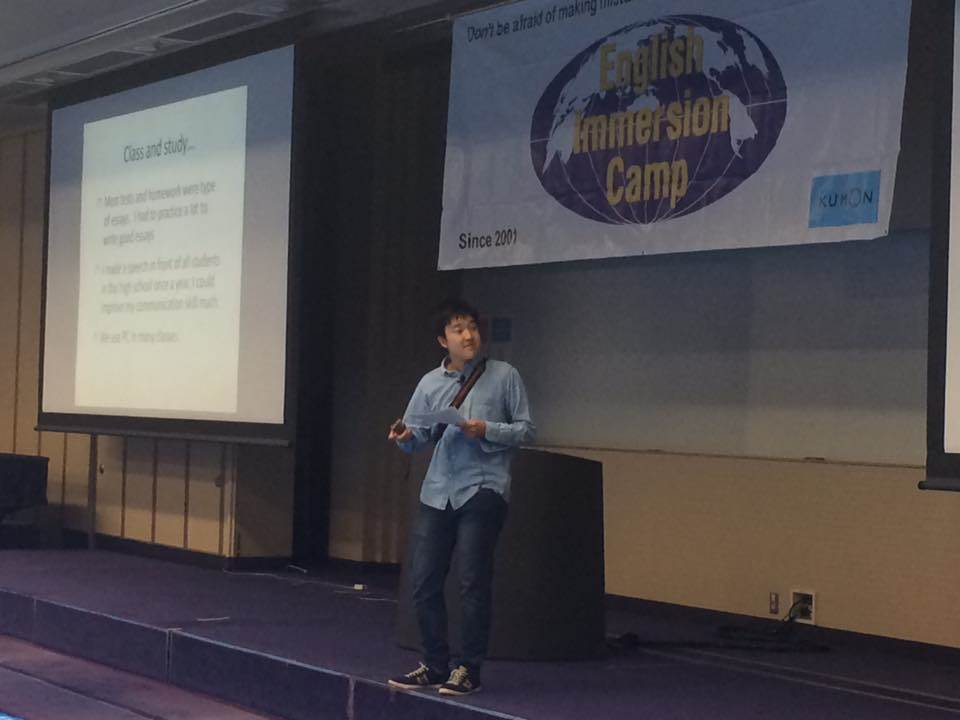 Thank you so much for your time reading my blog!

Your comment or words of encouragement to our EIC Family members means alot to Kotaro. And we very much appreciated.
LET'S SUPPORT EACH OTHER'S GOAL or CHALLENGES AND STRENGTHEN OUR EIC FAMILY NETWORK!
You can read his article in our EIC Family Facebook too. (If you are not a member yet, JOIN US!) and let's connect with EIC Family!!!!
Those who are interested to share about your story in this 'Blog Chain' contact the Global Network Team member directly or email them at english.camp@kumon.co.jp
Leave a comment
Related article