Virtual Cooking Tour (Thailand&Vietnam)
Helloooooo.. all EIC members 🙂
This is Asuka (EIC2010) from EIC cafe!!
Do you know about EIC cafe?
If you are not familiar with EIC cafe, please check our website so that you can have a clear image of EIC cafe (HERE)!!
Okay so this time, I'd like to share about the cooking virtual tour.
We, EIC cafe, have started this new online event because we cannot go abroad to visit many beautiful places in the world due to Covid-19. However, through this cooking virtual tour, we can travel virtually to many countries and eat the local food with other EIC families.
We've planned to have 4 sessions during this summer and already two of them have been held!
I think we really had a good time with Camp Leaders and new friends.
At the Thailand session, we made ยำวุ้นเส้น (Yum Woon Sen).
To put it simply, this is a glass noodle salad. This salad is a staple dish in any Thai home or any street stalls.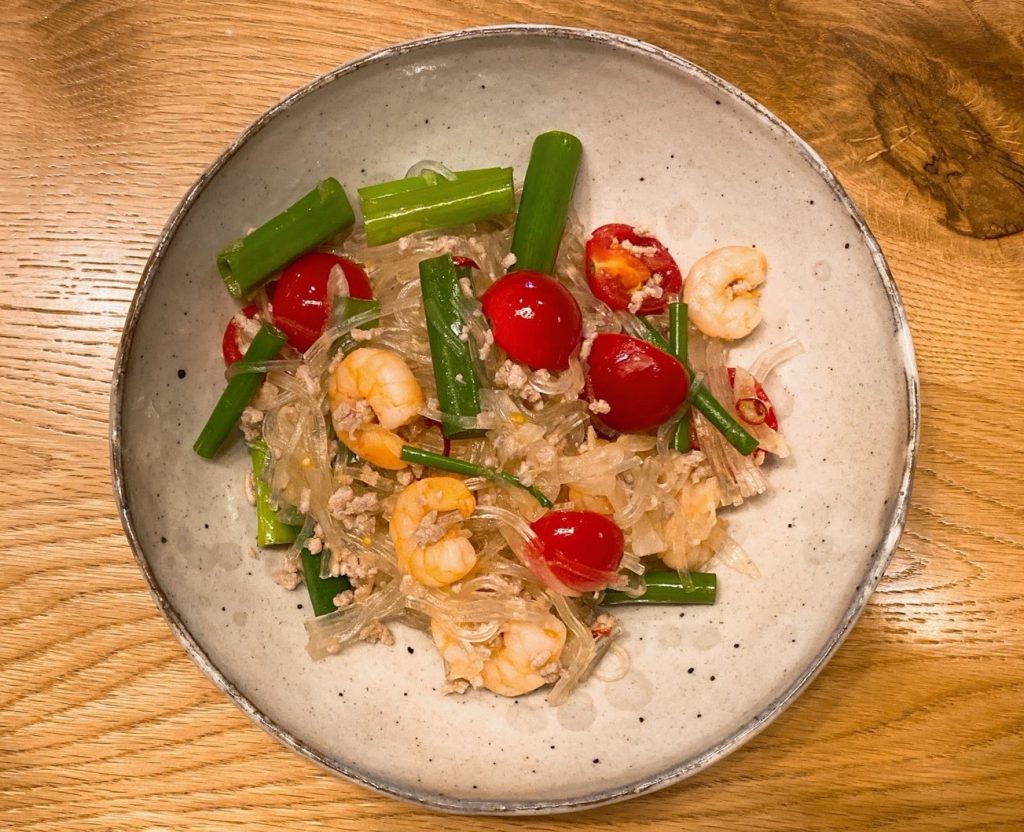 If you are interested in making this salad, please watch the video from Tarta (Former GNT staff and Camp Leader) and if you make this spicy salad, please let us know how it went later!!
And we travelled virtually to Vietnam, too!! In the Vietnam session, we made Banh Trang Nuong which tastes like pizza. This meal is a popular street food among students in Vietnam, and this features a lightly crispy rice paper cracker layered with any number of delicious toppings.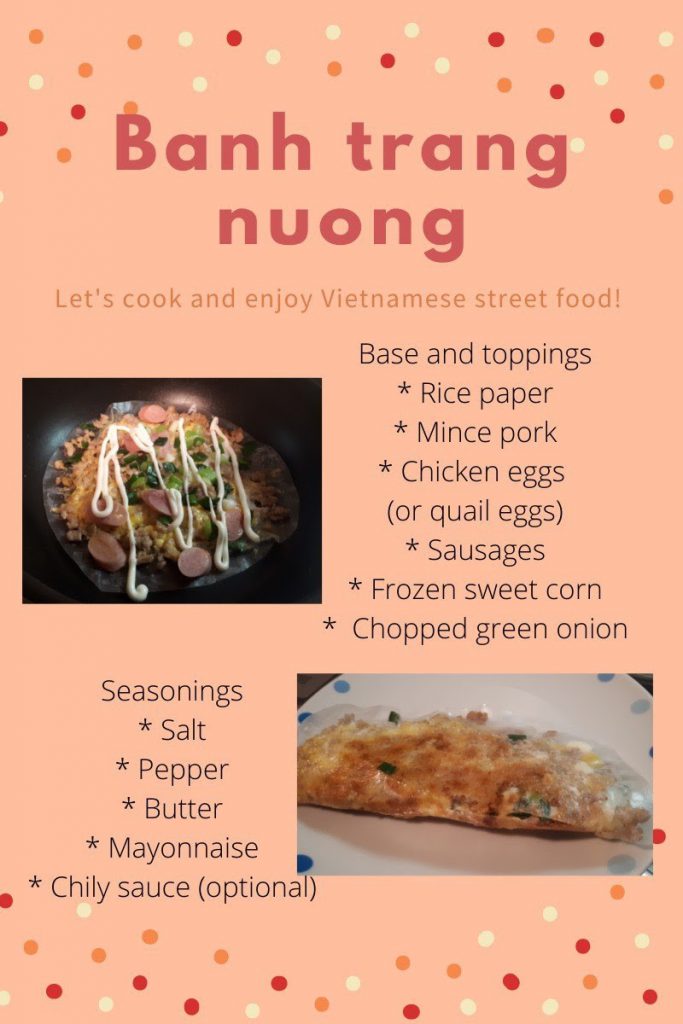 You can add any toppings you'd like!! And you can use cheese instead of butter, I think it's much more yummy:)
Thank you so much for reading our blog.
We have two more sessions on 21st and 28th of August. If you are interested in traveling virtually to Indonesia and Myanmar, why don't you join our cooking virtual tour?
We can send you the information about the session, so if you want, please ask the GNT team!!
Leave a comment
Related article