Our Gratitude to the late Chairman of One World One People (OWOP) – Mr. Suzuki
Good afternoon lovely EIC Members!
Today, GNT would like to share something related to our EIC activity, especially with the 'Well Done' points system started in EIC 2010. Do you still remember what we did and how your 'well done points' have been used?
With the help of many people, GNT has been using Well Done Points in various ways to help people in need.
One of them is the 'Water Well' Project in Sri Lanka.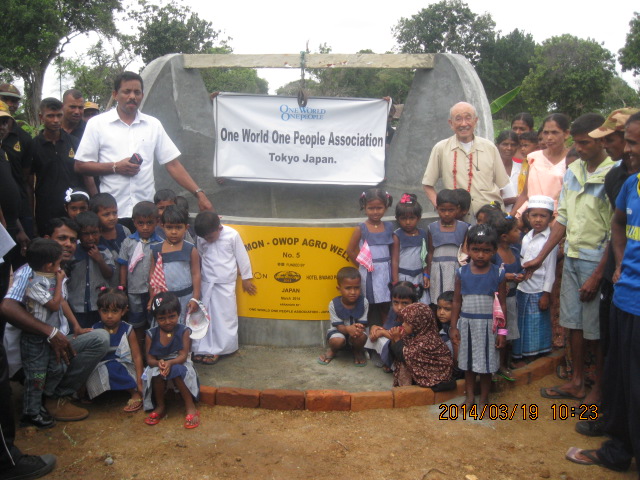 This project was initiated by Saki Shiina (EIC 2006), who presented in our APN event, supported by her family, Professor Chiba (Dream Jichan), EIC staff and many other people outside EIC family. Among the supporters is a Japanese non-governmental organization (NGO) called One World One People (OWOP).
This is the latest project made by OWOP from the well done points collected by the EIC 2019 participants.
A few days ago, we received sad news that Mr. Suzuki, the Chairman of OWOP and an active supporter of the "Water Well Project", had passed away last month on July 16, 2021. Words are insufficient to describe our feelings when we heard the news.
Mr. Suzuki was a wonderful person who committed all his time and energy towards contributing to society, especially the Sri Lankan community. He had been a role model and inspiration for all of us. We hope to continue his legacy and try our best to create a positive change in the world. We extend our sincere and deepest condolences to the late Mr. Suzuki's family. May Mr. Suzuki's soul rest in peace. We are extremely grateful for his unwavering support towards our project since 2010. He will always be remembered in our kokoro (heart
) forever.
Leave a comment
Related article