EIC cafe – Online Christmas Event
Hi EIC family!! We are EIC café @ Kansai.
How's going these days? How is your new year so far?
Today, I would like to report the Christmas Event which was held on December 21st, 2020.
On December 21st, EIC café @ Kansai held the Christmas event on Zoom. Surprisingly, 11 friends and 4 camp leaders joined us!! We played two games in English and communicated each other. Although it was held on Zoom because of covid19,I really felt that we had a so great time together.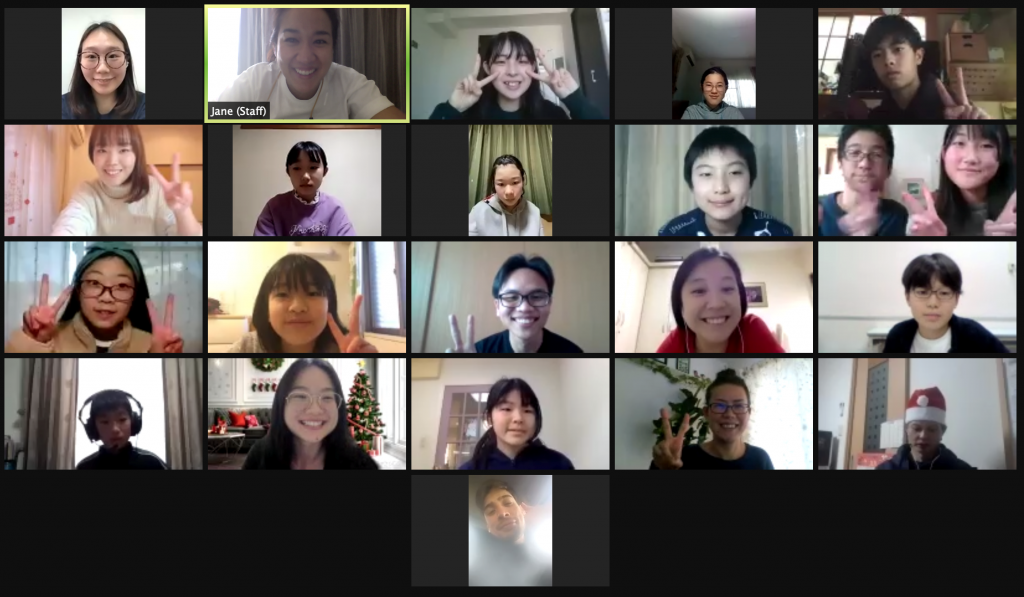 We have some messages from the participants like below.
① 会いたかったキャンプリーダーに会えて、チャットもできて、少しおしゃべりもできて楽しかったです。(参加者Aさん)
② キャンプリーダーと久しぶりに話しができて嬉しかった。英語を使う機会ができて良かった。(参加者Bさん)
③ 楽しかったが、言葉の壁を感じた。思ったことを伝えるのに英語だとじれったく感じた。(参加者Cさん)
After the event, we gave all participants the Christmas present "post card" with some message from EIC café members and their camp leaders. I hope they will be pleased with it…  This was the last event in 2020.
We are planning to make EIC café a nice place which connect all EIC family this year, too!
However,,,, To do so, we need to have more café members. If you are interested in joining EIC café or you would like to have some connections with EIC family, please contact us or check the renewed website!
We always welcome you☻
See you soon 🙂
EIC cafe
Leave a comment
Related article