EIC Cafe Kansai Meeting for 2020
Hello EIC family!!!
My name is Suzuno Baba, I joined EIC in 2015.
I am a member of the Kansai EIC Café ← (click here). We had a meeting on Feb. 16, 2020.
We had a meeting with five cafe members (Tomoha, Satowa, Momoka, Yuuka, Suzuno and GNT-Jane).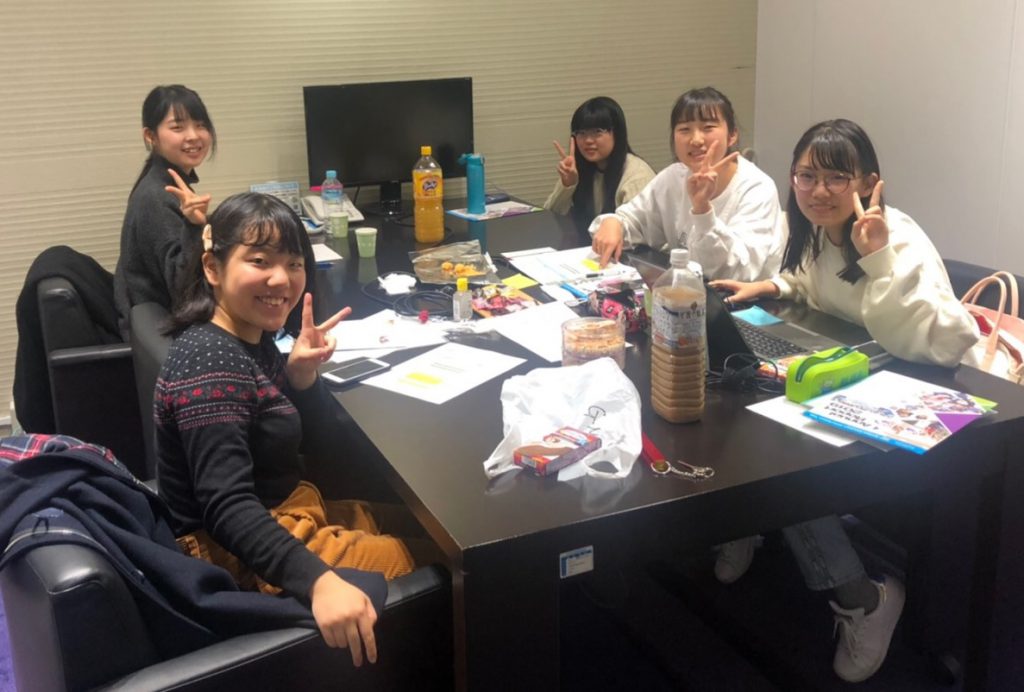 Today we talked about two topics.
First, "Preparation of GNI" since the main theme is about table discussion and game arranged by the EIC Café.
There would have been many cafe members at GNI.
We wanted to make new friends and old friends and learn from one another about SDGs.
We can also continue to use English even after EIC!
However, it is very sad that GNI is cancelled.

Second, "What we will do in 2020″
We have so many ideas. I would like to introduce some of them.
In summer, we will join in EIC and join some activities!!!
In winter, we will have a discussion and go have lunch together.
If you are interested in EIC café activities, please contact us or GNT!!
@eic.cafe_2013
↑This is our Instagram
Please check it out!!
Leave a comment
Related article