Thank You Message, from Nepal
Hello everyone! It's me, Jane! I hope you are all doing wonderful!
It's getting warmer, isn't it? And we are starting to prepare for EIC2016!
Speaking of EIC, I want to share with you all, one great information. In EIC2015, our friends wrote message cards for "Pray for Nepal" Earthquake victims.
Thanks to Ritu (Camp Leader EIC2015 from Nepal) and Koume (Camp Leader EIC2015 from Mexico) for being our EIC World-Class Messengers, they took the message card to the schools in the earthquake affected areas. Koume took our message cards to a school, and we received a Thank You Message
Let me share with you about their message card.
Koume gave our message cards to a community located between the capital and pokhara, the town is called Aapshwara, this community only has 20 houses, and about 10-20 children. In the picture is one of the schools that Koume visited. The kids were very happy to recieve our messages, they will hang our messages on the wall at school and at their homes.
These are the Thank You Messages that we recieved!
The message in nepali reads: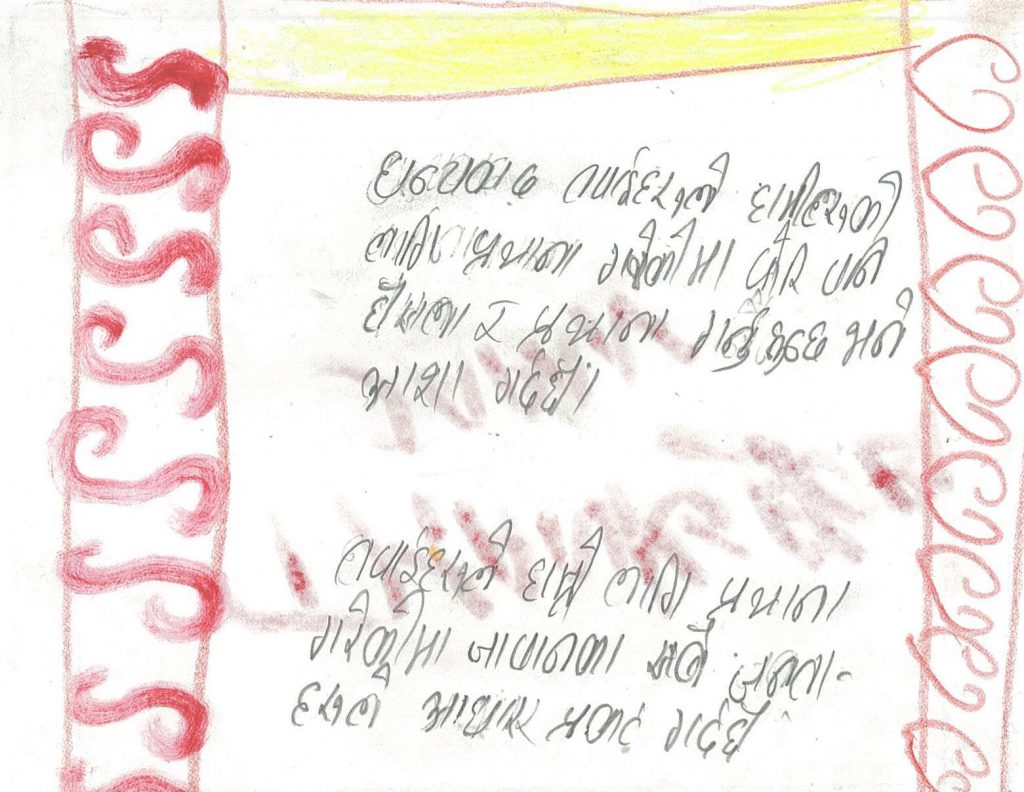 They are very thankful of the people in Japan andeveryone else who have prayed for them andthis has encouraged them and given them strength.
They believe that Japan will keep praying for themand supporting them even in the future.  
Thank you, Monica(Camp Leader EIC2015 from Nepal) for translation
Isn't that great?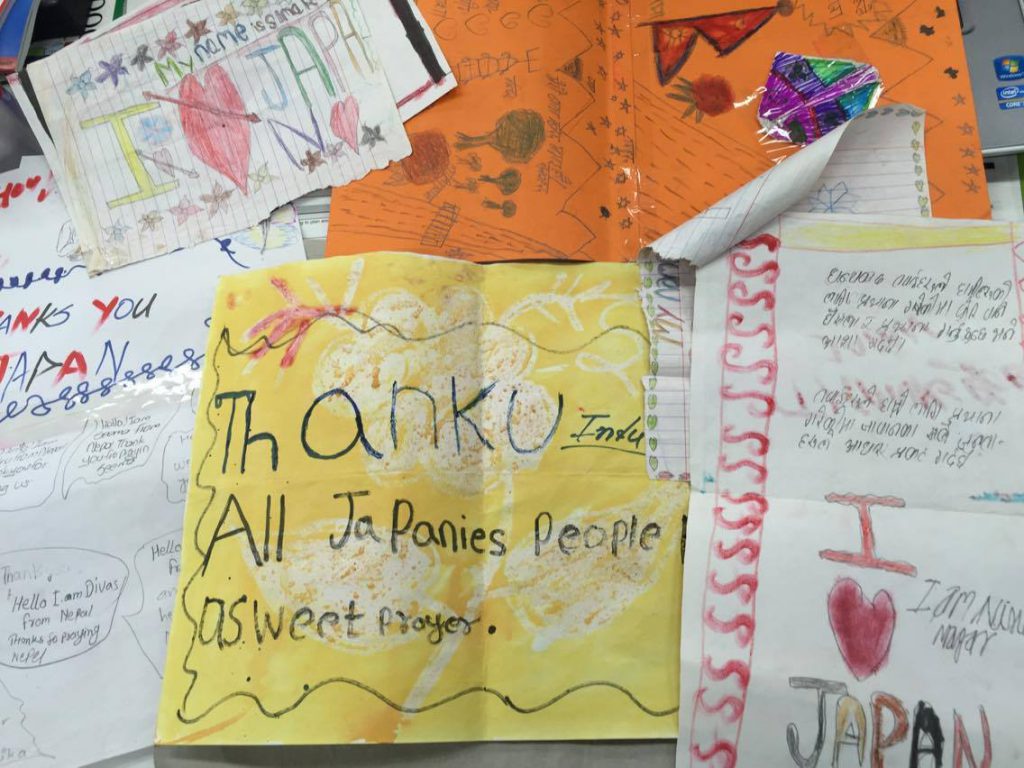 If you want to write more messages to kids in Nepal, please contact us .
I hope this makes your day. Have a wonderful weekend!
Thank you very much!
What are your plans this weekend?
Leave a comment
Related article