OST Blog – Komodo No Kodomo
Hi everyone! Welcome to our blog 
 Our group had a pleasant journey of Indonesia! We will talk about our special experience. Please enjoy it! By the way, do you know the meaning of the group name? Find the answer inside our blog.
About "KOMODO no KODOMO"
Our group has 5 Komodo Kids:1. Nao, I'm 17 years old. I joined EIC in 2013.
This is my 3rd time of OST. My hobby is reading books …sometimes.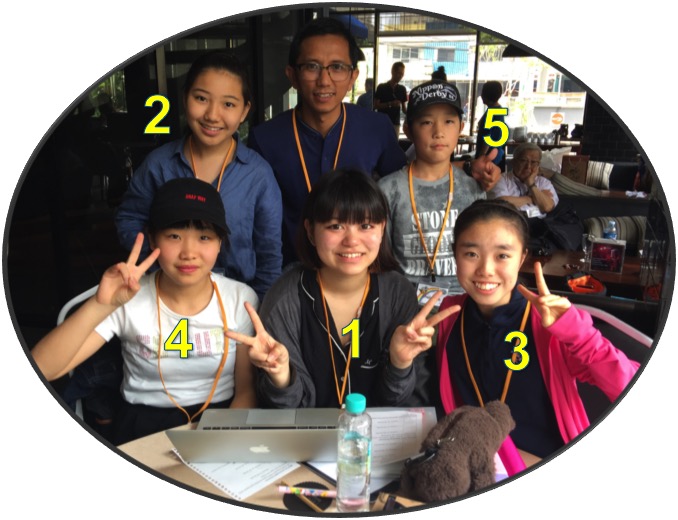 2. Madoka. I'm 13 years old. I joined EIC in 2015, 16.This is the 2nd OST for me. My hobby is listening to English songs.
3. Sakura. My name is Sakura Suzuki. I am 13years age. I joined EIC in 2017. My hobby is listening to music and reading books.
4. Yuri. I'm12years old. I joined EIC in 2018. This is my 1st OST for me. My hobby is listening music.
5. Shuichiro. My name is Shuichiro Hoshi. I am 10 years age. My hobby is game. I have 3DS, WII, Wii U and switch.
What are the most interesting moments for KOMODO KIDS
We think that all the activities are interested activities, because we went and saw the coffee farm, played sepak takraw with Datarajan students, visited Taman Mini Indonesia Indah (TMII), went to komodo museum, took part in workshops, and shopping. So, it's hard for us to choose which one is the best and most interesting activities.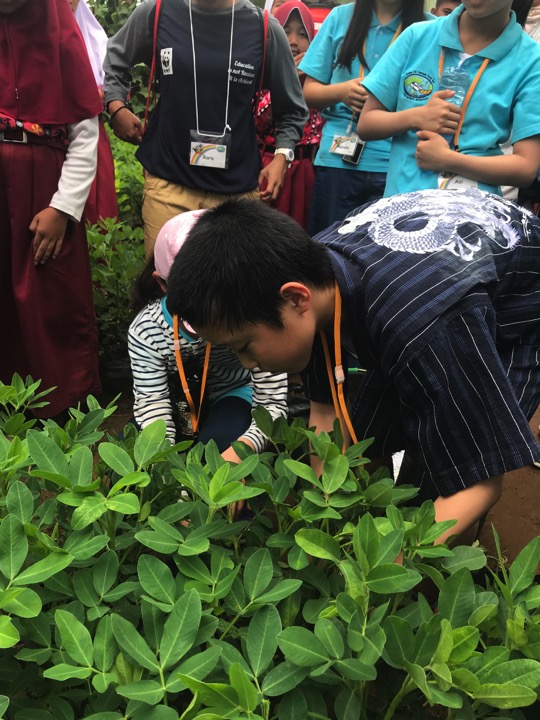 When we went to coffee farm, we ate Indonesian sweets made from cassava and banana, and one of them was hot.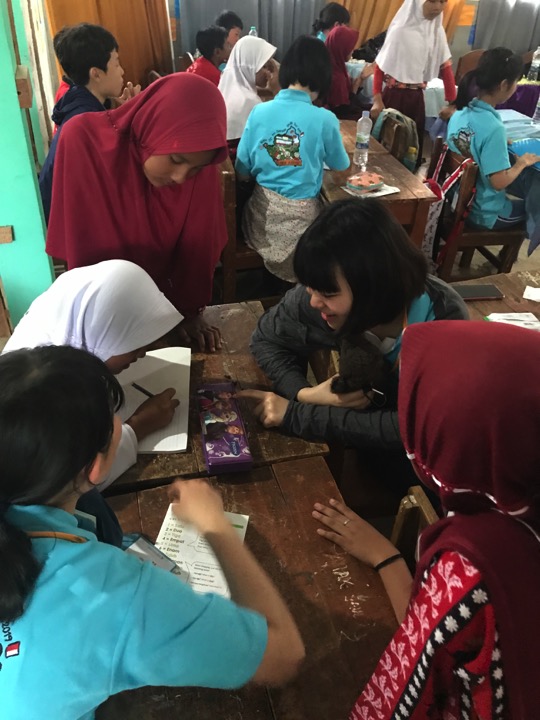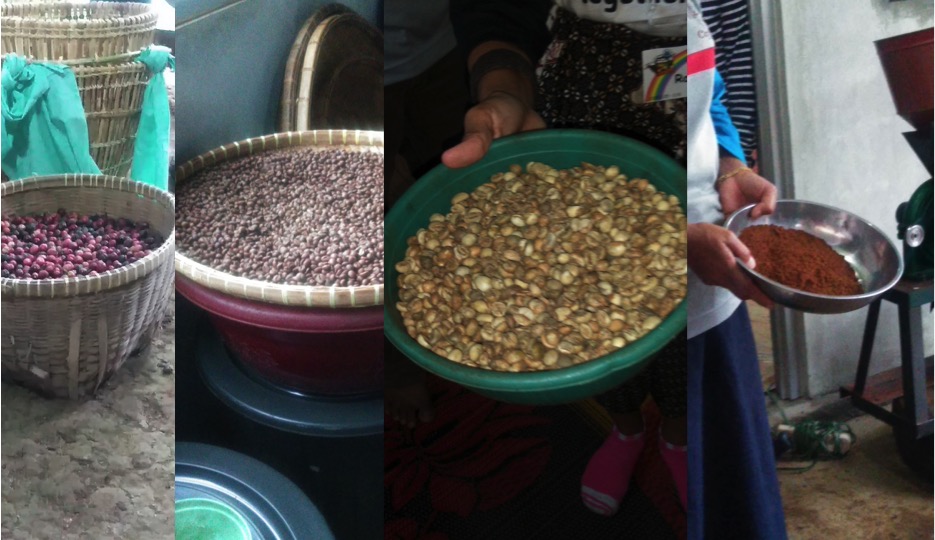 How to grow coffee was very interesting. It takes a long time for coffee beans to growth and it's hard to harvest the coffee. People of Srikandi can harvest 2 kg of coffee beans a day. It is quite difficult to make coffee powder, it is began with the harvested, roasted, powdered, and packed. The coffee farm was very interesting as we had never been visited.
(Production of coffee powder by Srikandi Women)
What are some happy moments for KOMODO KIDS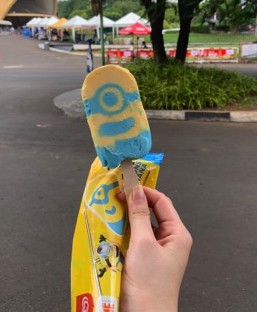 1. Ate ice cream. In Indonesia, we usually do not drink cold water. So, we wanted to eat something cold. Finally we found ice cream. It made us so happy.
2. Saw KOMODO. It was the first time for us to see Komodo.They were so cute! And this is why we choose "KOMODO noKODOMO" as our group title, because we are CUTE.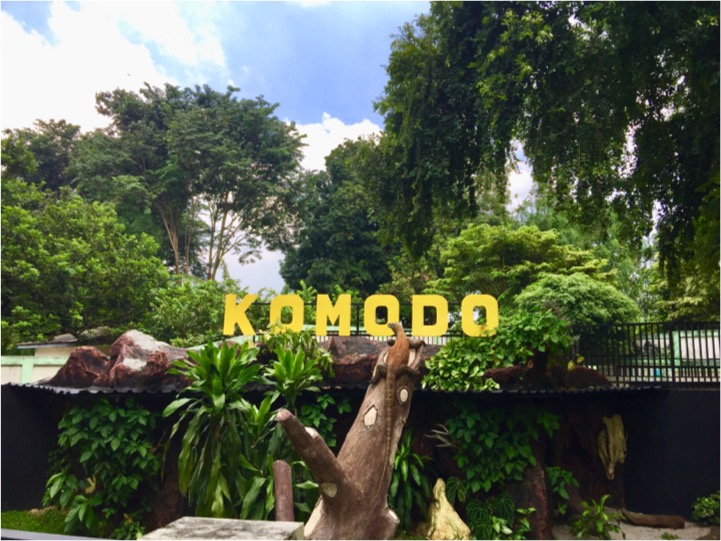 3. When Indonesia kids smiled to us. In Datarajan we met Indonesian kids. We had fun with them. When we said goodbye to them, they waved their hands and smiled to us. It was so impressive.
4. Price. Compare to Japan, Indonesian things are so cheap. So, we can buy a lot of things!!!!!!!!! It is shopping time;)
5. When the students gave bracelet. In Datarajan we made bracelet with Indonesian kids. It was so beautiful. We were so happy when they gave it to us.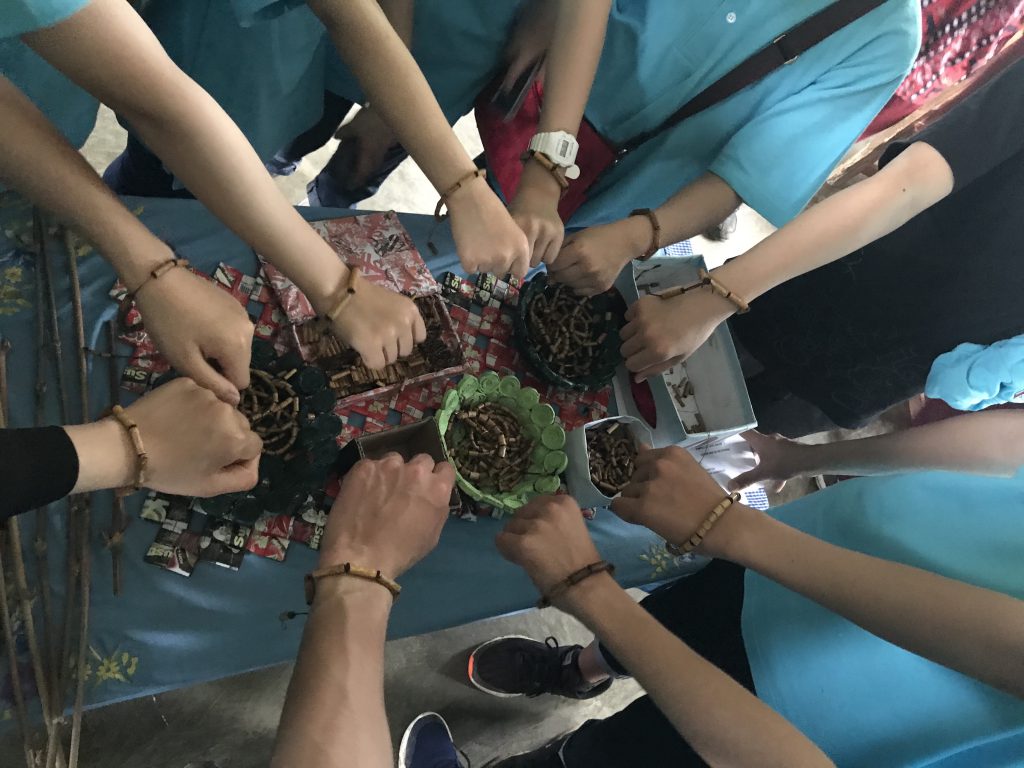 What are the most suprising moments for KOMODO KIDS
1. Toilets. In Indonesia the public toilets doesn't have lights. But, there are lights in hotel's toilet. Also some toilet in Indonesia doesn't flush. So we have to scoop the water and flush, and it isn't clean that much.
2. Shower room. In Indonesian shampoo, body soap and conditioner is in one bottle so if we use it is hard to wash our body.
3. Cheap. In Indonesia everything is cheaper than Japan. So, if we change 10.000 JPY to Indonesian rupiah, it will be 800.000 IDR.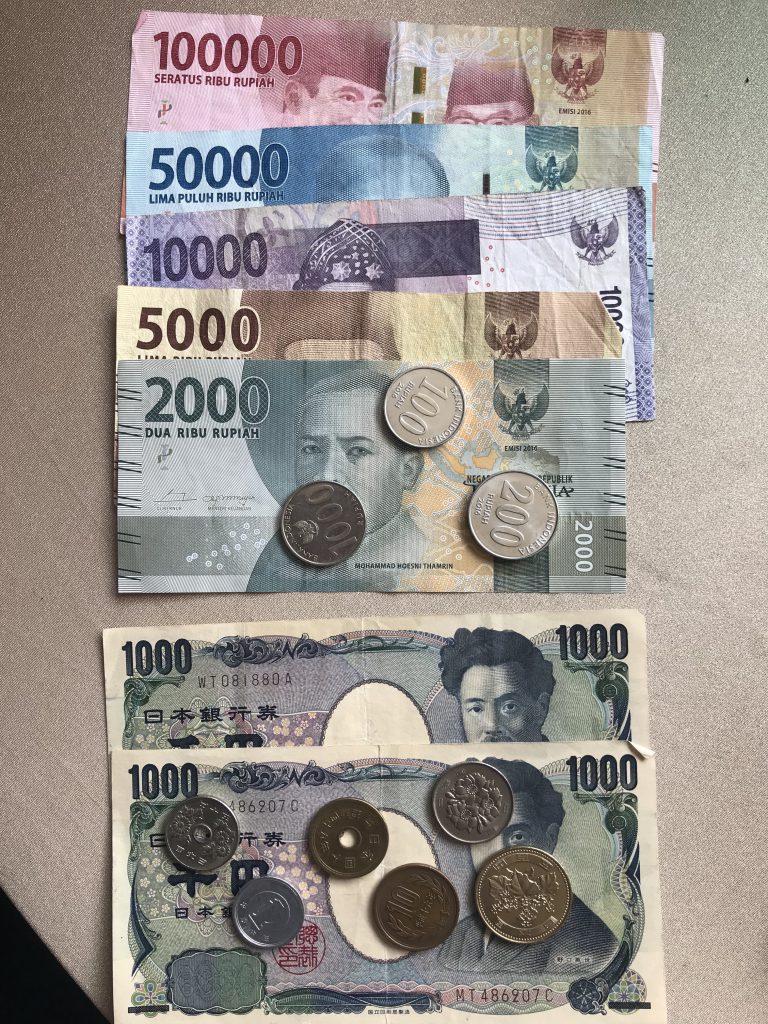 Leave a comment
Related article