EIC cafe @Kansai – 3rd Online Event
Hi, everyone.
This is Yugo (EIC 2018), from EIC café @KANSAI.
How have you been recently?
Did your summer vacation already start?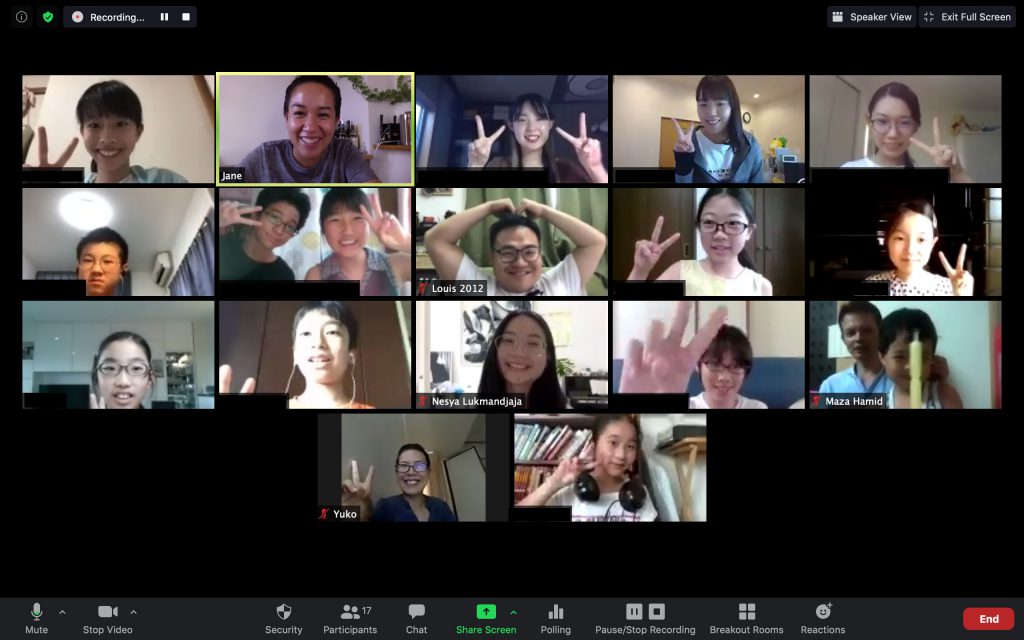 We held 3rd online event on August 9, 2020.
We used Zoom this time too.
We invited Grade 4 to Junior High School Year 1 Students EIC Family Members (Nation-wide) to join.
Eight participants and five café members and two camp leaders joined them.
We did two games. We played "Where is here?" and "Bingo games".
Every game was very exciting!
Through this event, I realized how difficult it is to hold online events.
Because there was time lag and it was difficult to react.
I would like to consider and incorporate these improvements by the next event.
This time we tried to open it to Grade 4 to Junior High School Year 1 Students, All over Japan
but most paticipants were from Kansai and Kanto, next time we hope more participants to join from different parts of Japan.
Please join us.
We will send more information soon, please check your email.
Please check our former blogs and Instagram: @eic.cafe_2013 too!
Digest Video
Please click on this Video to see how the event was like:
(Will open in YouTube)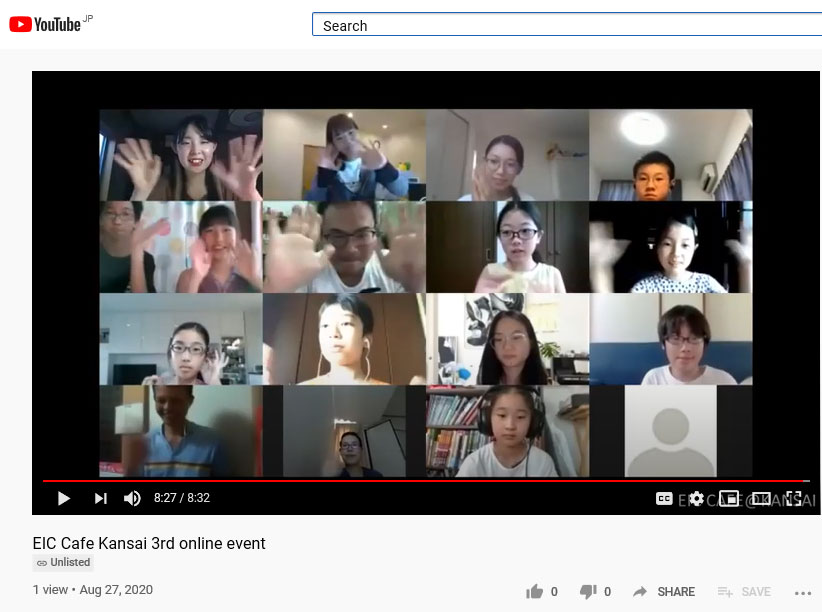 Related Articles
Leave a comment
Related article