Welcome to EIC Cafe !
Hello everyone! This is Tomoko. Nice to meet you!
I joined EIC in 2011 and I'm a member of EIC cafe now.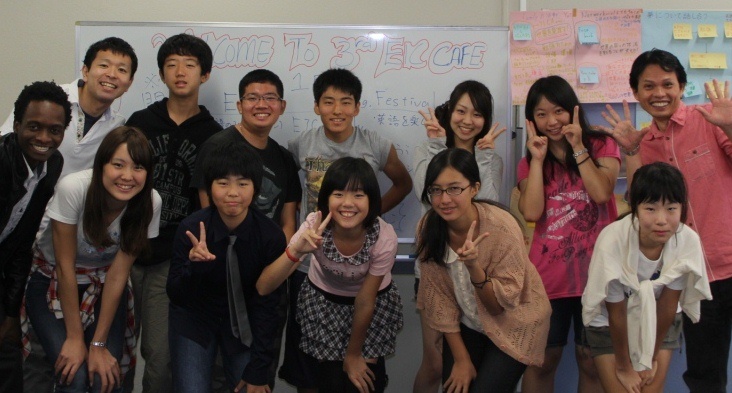 There was a graduation ceremony at my junior high school last week. How about your school? We will meet many people at new school and class. We are sometimes shy when we speak to other people. But no problem! I'm sure you have a courageous heart! I hope you can make new friends anywhere 🙂
In EIC cafe, we're planning an event called English Festival Day (EFD)! Did you know it? This is an event organized by EIC cafe members. You can enjoy many games, dances, and so on! You can meet Camp Leaders too! This year, 2nd EFD will be held in Osaka. New members came to the EIC cafe from last meeting and we have started to discuss many things for EFD with new members. We're doing our best and waiting for your participation!
Then, we also help another event, APN! We will join APN as planning committee members and try to do MC. We're looking forward to seeing you there 😀
We would like to communicate with more and more EIC family throuth these events. If you see EIC cafe members, you can speak to us! Don't be afraid of making mistakes, Let's try communicating in English! I hope we can meet some day. See you again!
Leave a comment
Related article